As a tech enthusiast, I recently embarked on a journey with the Google Pixel Slate i5, a device that had piqued my curiosity with its promise of bridging the gap between a tablet and a laptop.
If you have been thinking about buying this product, but are not really sure whether you should risk it or not, I have you covered! In this article, I will be reviewing the Pixel Slate i5 and tell you what I think about it.
So, if that is what you want to know, you have reached the right place. Keep on reading till the end to learn more…
Google Pixel Slate i5: Overview Of Specification!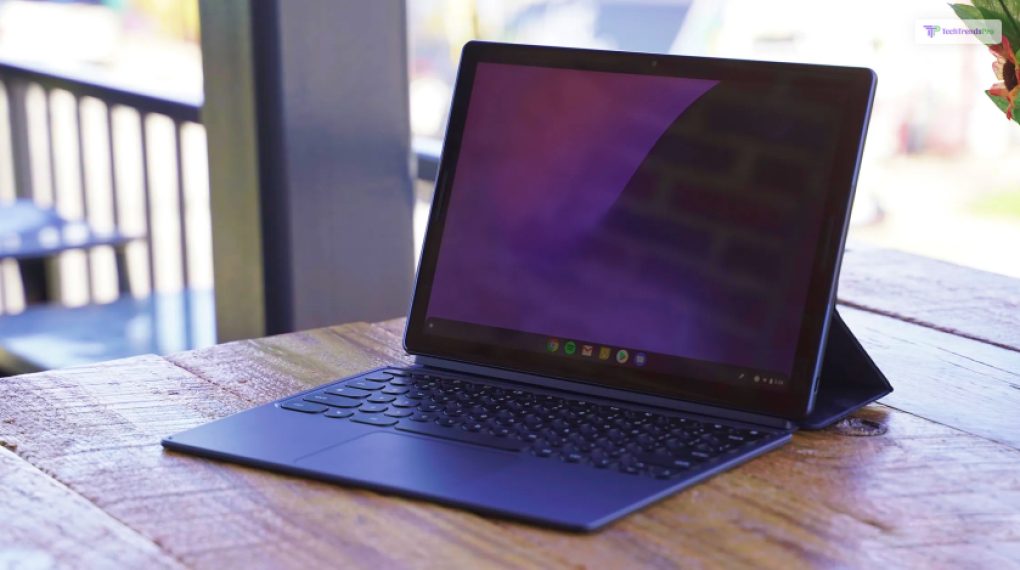 | | |
| --- | --- |
| Operating System | ChromeOS |
| Display | 12.3" LCD Touchscreen |
| Processor | 8th Generation Intel Core i5 |
| Storage | 128 GB (maximum 256 GB) |
| Memory (RAM) | 8 GB (maximum 16GB) |
| Battery | 48 WHr |
| Camera | Dual 8MP Front Camera, 8MP Rear Camera |
| Sensors | Triple-Axis Gyroscope and AccelerometerMagnetometerMagnetic SensorAmbient Light SensorAntenna Proximity SensorsPixel Imprint Fingerprint Sensor (on Power Button) |
| Ports | 2x USB C, 4K External DisplayPort |
| Wireless Connectivity | Bluetooth 4.2WiFi 802.112x Dual-Band MIMO (2.4 GHz and 5.0 GHz) |
| Dimensions | 7 mm (Height) x 290 mm (Length) x 202 mm (Width) |
| Materials | Anodized Aluminum Body, Corning Gorilla Glass 5 |
| Color | Midnight Blue |
| Weight | 1.6 lbs or 0.72 kg |
| Release Date | July 2021 |
| Price (2023) | $999 |
Google Pixel Slate i5: Features
The Google Pixel Slate i5 strikes a balance between tablet and laptop, offering a unique blend of features. In this comprehensive review, we'll delve into its key attributes, discussing what I liked and disliked. From build quality to performance, I have got it all covered.
Build Quality & Design
The Google Pixel Slate i5 boasts a sturdy build with an anodized aluminum chassis, ensuring durability. Its elegant design, characterized by rounded edges, exudes a premium feel. However, the wide screen bezels, while not overly large, might be considered a drawback compared to some competitors.
Display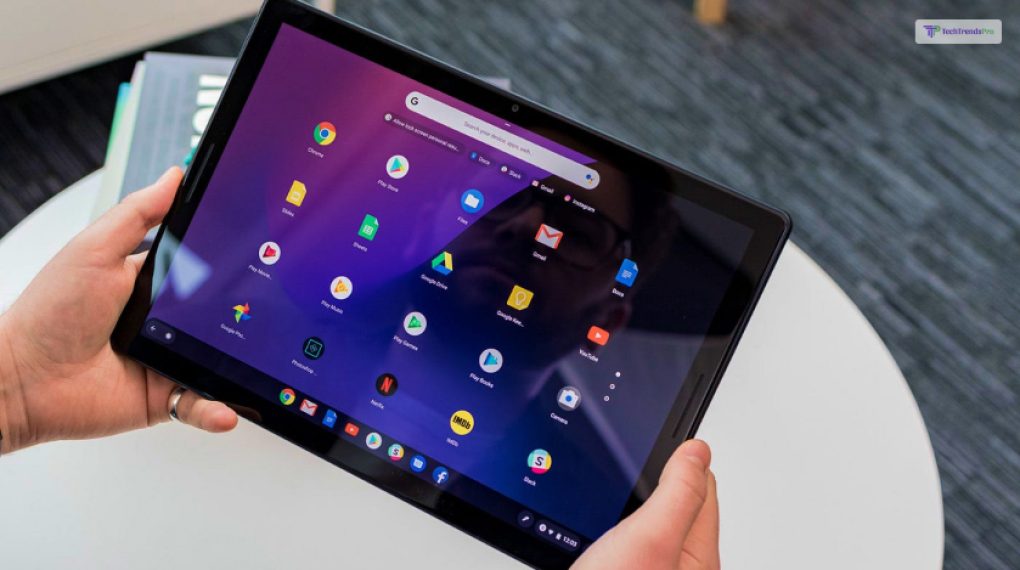 Featuring a 12.3" display with a 3,000 x 2,000-pixel resolution, the Pixel Slate i5 delivers vibrant colors and crisp images. The screen's brightness, at 337 Nits, ensures visibility even in broad daylight. While touch recognition is excellent, the 60 Hz refresh rate could have been higher to match competitors like the Samsung Galaxy Book 2.
ChromeOS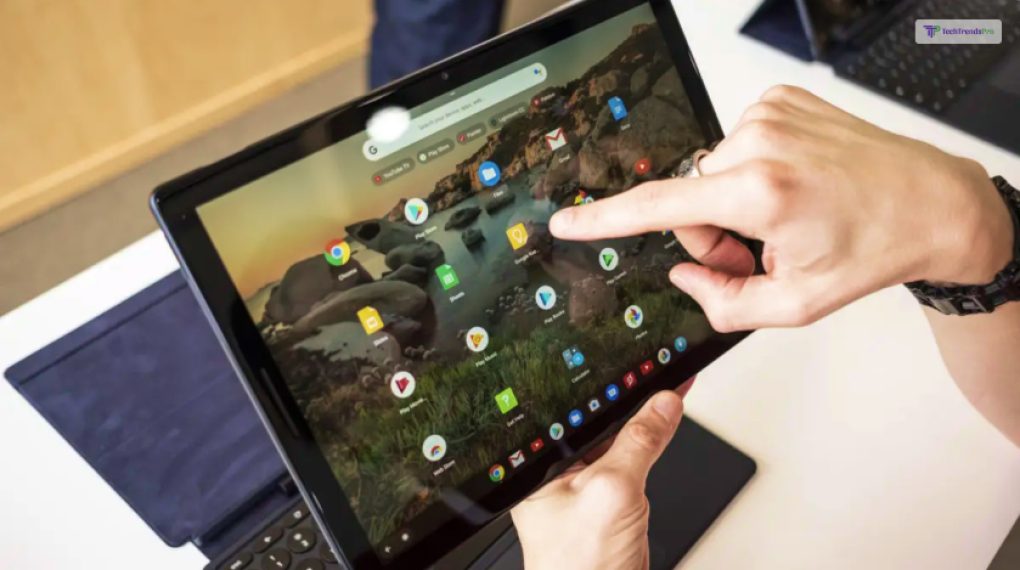 ChromeOS, while suitable for students, may not meet the demands of professionals requiring a broader range of supported apps. However, it excels as a laptop/tablet hybrid, offering a responsive UI. Note that not all Android apps are supported, which could be a concern for gamers.
Keyboard And Pen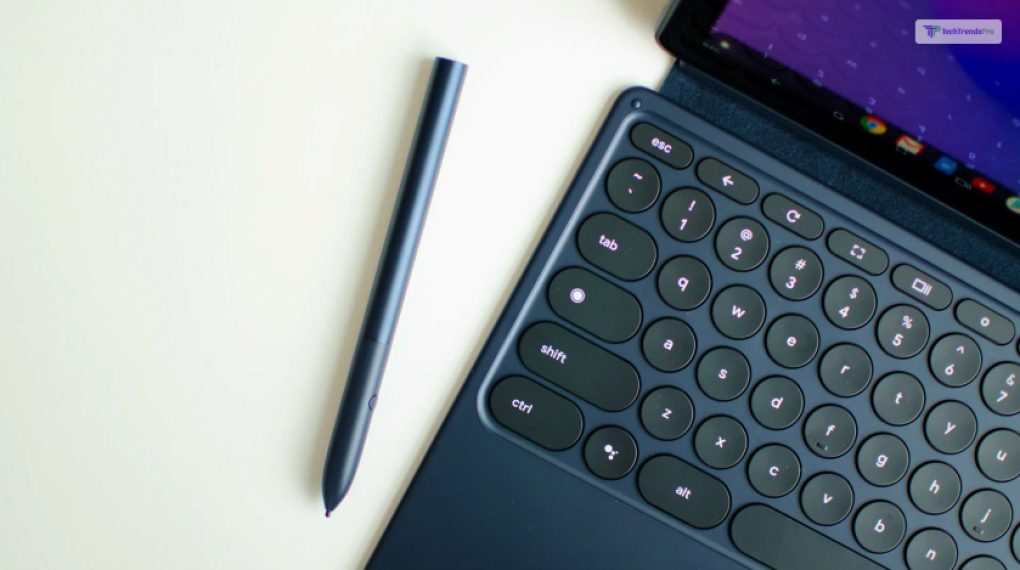 The Pixel Slate Keyboard, though a pricey add-on, offers a seamless typing experience with backlit keys. The circular keycaps, while initially unusual, prove comfortable. The Pixel Pen, though suitable for artists, has some issues with the Google Assistant feature. It's worth considering if you prioritize creative tasks.
Storage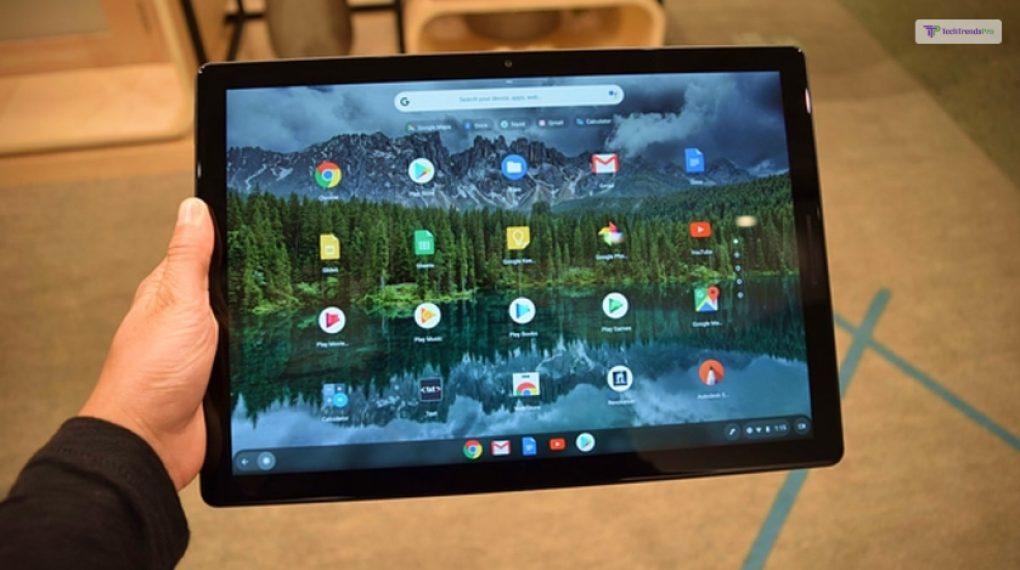 With 8GB of RAM and a 128GB SSD, the Pixel Slate i5 handles multitasking and storage needs efficiently. This combination ensures swift application loading and ample space for files. Higher storage options are available at a premium for those requiring more capacity.
Camera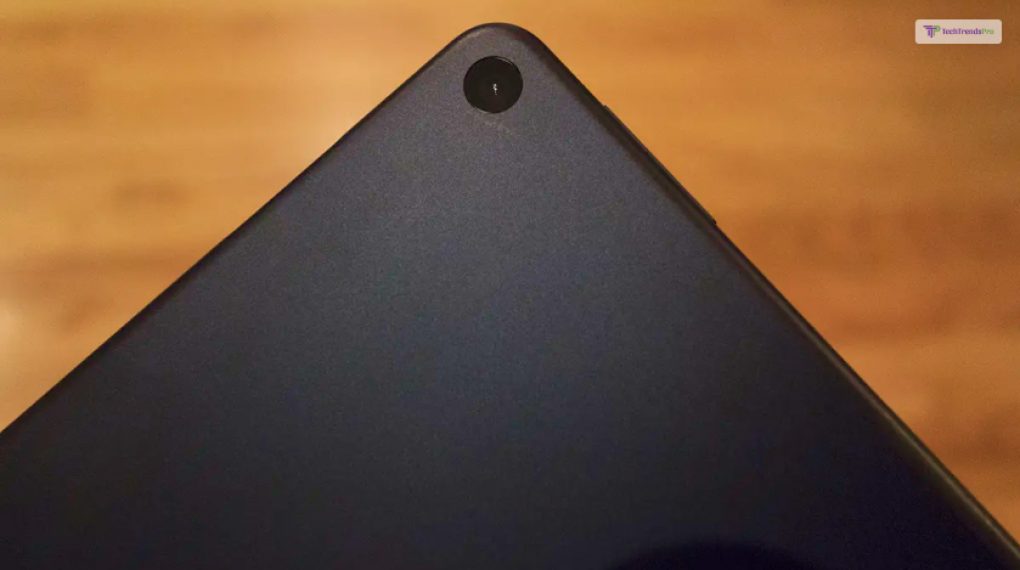 The 8 MP front and back cameras are decent but not exceptional, especially considering the price point. They perform adequately for casual photography and video calls but can't match the quality of modern smartphones.
Ports And Connectivity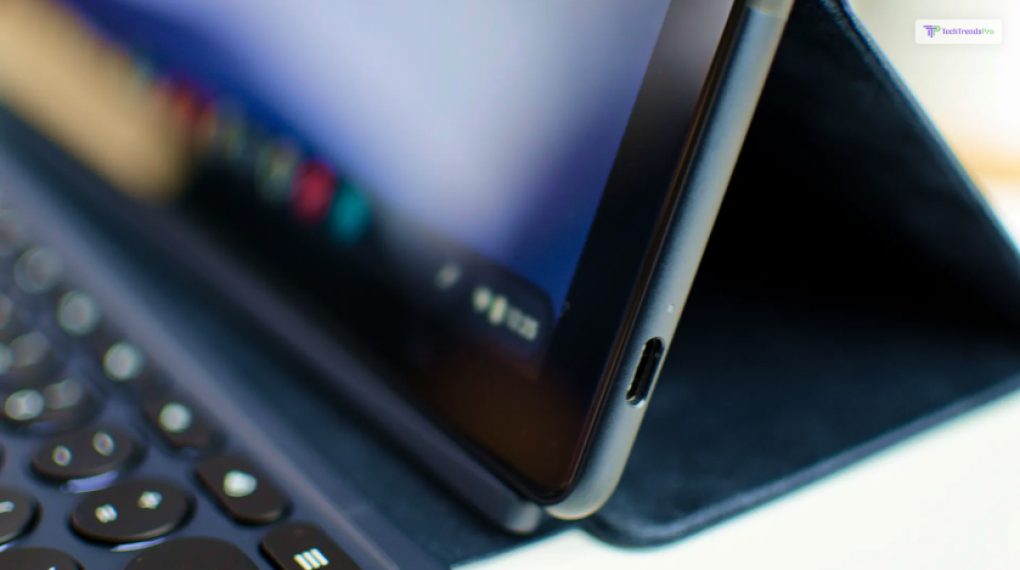 The tablet's connectivity options impress, including USB-C ports for charging, data transfer, and external displays. Wi-Fi support for both 2.4GHz and 5GHz networks enhances connectivity, while Bluetooth 4.2 facilitates connections to wireless devices. A minor inconvenience is the lack of a dedicated HDMI port, necessitating a USB-C to HDMI adapter for external displays.
Battery Life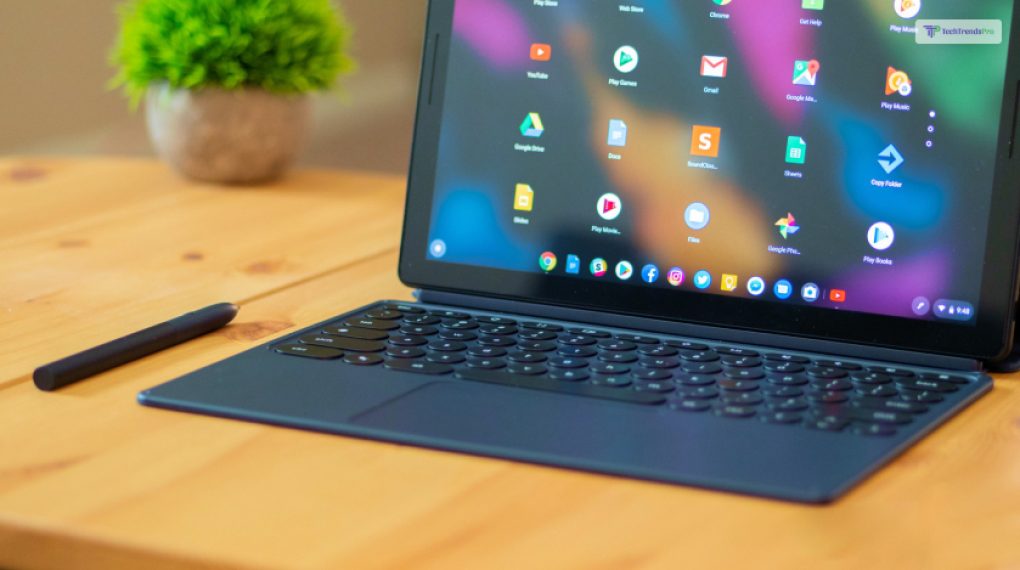 The Google Pixel Slate i5 offers approximately 12 hours of usage on a single charge, with a 2-hour charging time. While decent, some smartphones with larger batteries outperform it in this regard.
Performance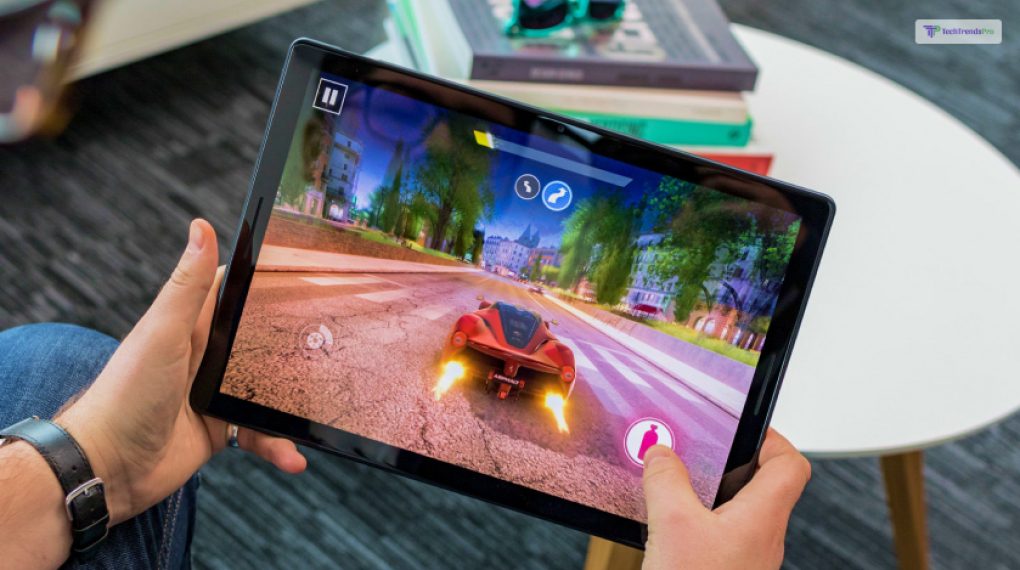 Powered by an 8th Generation Intel i5 processor, the Pixel Slate i5 provides smooth performance for everyday tasks and Google apps. While not matching laptops in performance, it delivers a smartphone-like experience without slowdowns.
Is Google Pixel Slate i5 Worth A Buy?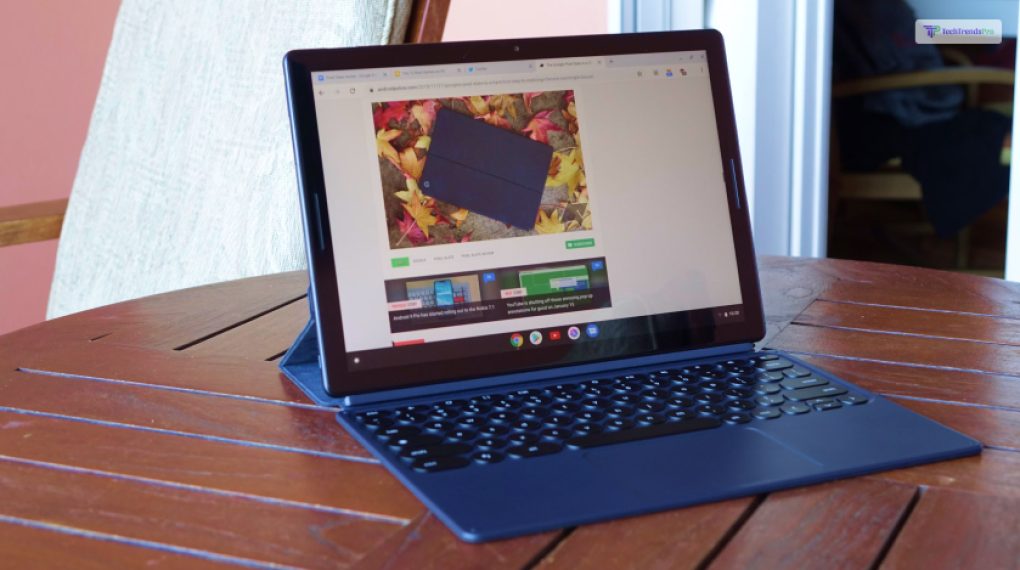 The Google Pixel Slate i5 is an attractive option for users seeking power, versatility, and a high-quality display. ChromeOS's integration with the Google Play Store adds to its appeal. However, it comes at a price premium and has average battery life. Users needing substantial storage or additional ports should explore alternatives.
So, is the Google Pixel Slate i5 worth the investment? It depends on your needs. If you crave a sleek, versatile device with a stunning display and ChromeOS compatibility, it's a solid choice. But, bear in mind its price tag, average battery life, and limited storage. It's ideal for those seeking a blend of performance and style but might not be the one if you're on a budget or need all the ports in the world.
In the end, my journey with the Pixel Slate i5 was a mixed bag of highs and lows. It's like that exotic cocktail you sip cautiously – refreshing, but you'll need to decide if it's worth the bill.
Wrapping It Up!
The Google Pixel Slate i5 offers a compelling package for those who prioritize performance and a sleek design, making it an ideal choice for productivity on the go.
In case you wanted to know about Google Pixel Slate i5 and whether you should give this product a try, I would say think before you invest. It is about a lot of money for a not-so-fascinating product.
If there are any other queries related to the same, please feel free to let me know. All that you need to do is scroll down till you reach the bottom of the page. Then leave your comments and queries in the box below. And I will be there to answer them all for you!
Read Also: