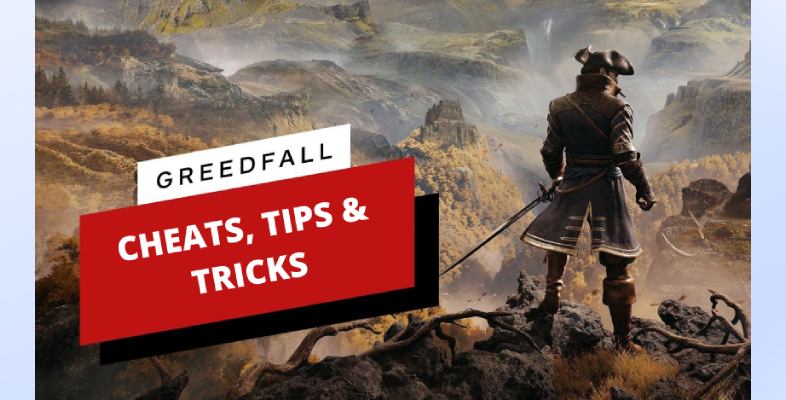 Are you also a fan of periodical games? The one that gives you an illusion of a time machine as it transports you to a different century through its excellent graphical representation.
If you are a fan of virtual action through blades more than bullets then this might be the game for you.
What Is Greedfall ?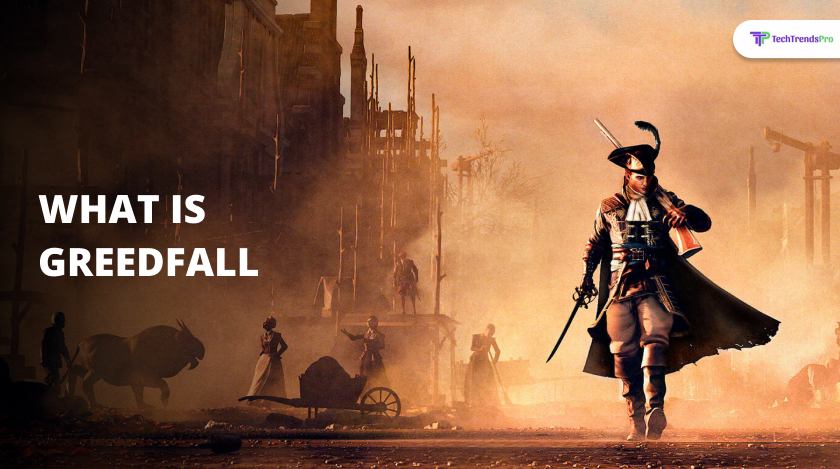 Greedfall has a compelling plot that will instantly attract you to the gaming adventure. Plus, the players' majority decision-making feature will control most of the storyline. Underneath mentioned are some amazing Greedfall cheats that will make your gaming experience amusing.
Greedfall is the single-player action role-play game that was developed by Spiders in 2019. The devices on which you can enjoy this game are Microsoft Windows, PlayStation 4, and Xbox One. In addition, if you want a better graphical experience you can opt for devices like PlayStation 5 and Xbox Series X/S launched this July 30th.
Plot:
This is a story set in the 17th century on a fictional remote island called Teer Fradee. At a very early stage of the game, it is established that most of the island doesn't fall short of supernatural characters and magic.
You as a player will take upon the role of De Sardet, in the initial stage you don't acquire loyalty towards anyone on the island, a mere neutral being. However, after a few stages, you will end up stumbling across many adventures, treasure hunts, combat, and diplomacy.
The whole point of the game is you making compromises or combating to avert a crisis and maintain peace on the island.
Why You Need Cheats, Tips, And Tricks:
Yes, gaming is a skill you can acquire at any time. It is an expensive niche but if you want to experience blissful graphical entertainment, it is worth every penny.
Although, without Greedfall cheat, it can be a challenge to maneuver through the game, and without constant progress, your attention can slack. At that time no amount of aesthetically pleasing graphics can bring that allure back.
Greedfall Cheats: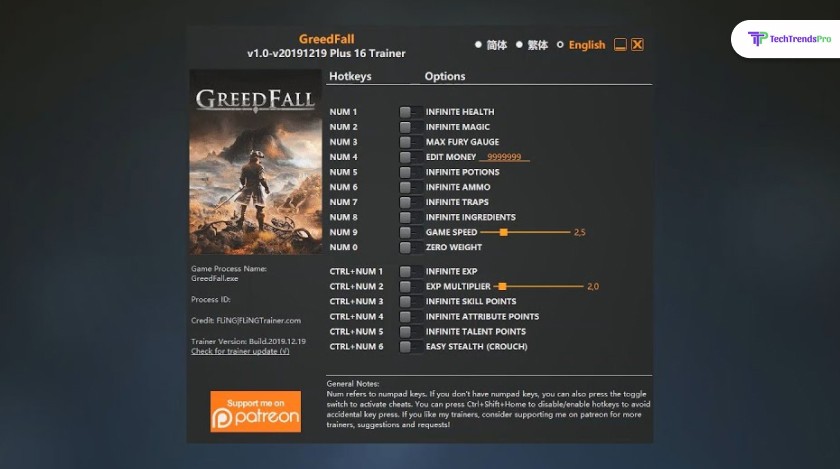 So, to all the novice gamers, here are a few Greedfall cheats that you can adapt to quickly progress through the game. The pros can use these too…only if they wish to.
1. Greedfall Trainer Options:
These easy options are for Greedfall cheat PC.
Num 1 – Infinite Health.
Num 2 – Infinite Magic.
Num 3 – Max Fury Gauge.
Num 4 – Edit Money.
Num 5 – Infinite Ammo.
Num 6 – Infinite Traps.
Num 8 – Infinite Ingredients.
Num 9 – Game Speed.
Num 0 – Zero Weight.
Ctrl+Num 1 – Infinite Exp.
Ctrl+Num 2 – Exp Multiplier.
Ctrl+Num 3 – Infinite Skill Points.
Ctrl+Num 4 – Infinite Attribute Points.
Ctrl+Num 5 – Infinite Talent Points.
Ctrl+Num 6 – Easy Stealth [Crouch].
Note: These only work with a number keypad. If you don't have a number keypad in your device you should disable hotkeys to avoid pressing symbols.
Are cheat engines illegal? Know more.
2. Use Action Pause When The Fight Becomes Challenging:
As the levels increase the difficulty in danger that you have to combat will also accelerate subsequently. You can use the feature of action pause. With this feature, most of the health levels are displayed on the left corner of your screen.
On evaluating you can decide which opponent you want to combat first and in what methods you can restore negative damage for your character. This feature is available from the start of the game.
3. How To Get More Money, Ammo, Or Resources In Greedfall:
In this game, you have to conquer and combat supernatural beasts so that will require you an ample amount of ammo. Additionally, locking levels in the entirety of the game will cost you gold at each step so the easiest option you can adopt is to exploit the circular area of San Matheus on the map.
Over here you will find enough bandits to kill and naturally, it will be easy loot to collect all their gold, ammo, and refined crude oil that is available in that area.
4. GreedFall PS4 Cheat On How To Lockpick Without Using Talent Points:
It is frustrating when you have to constantly use talent points for lockpicking during the character creation in the prologue.
In this Greedfall cheat, you can invade your companion Kurt's inventory and unequip him off the Blue Soldier Doublet. It comes with lock pouches that grant the +1 lockpicking.
5. How To Duplicate Item:
Another amazing cheat through Greedfall console commands. There is no way you can duplicate anything in your inventory but you can duplicate ammo that has to be bought with gold. First, you go to your camp that has all your extra inventories.
Put one quantity of an item that you want to duplicate on a chest [Make sure that you put only 1].
Now you find an item that is from an adjacent tab and there you put an item that is of multiple quantities.
Now, you press 'X 'and 'L1' [If the tab is in your left] or 'X' and 'R1' [if the tab is in your right]. A dialogue box will appear with a question of, 'how many do you wish to move to the other tab?'. Select all and then see the magic! This cheat can be used as many times as you want.
Greedfall Tricks And Tips: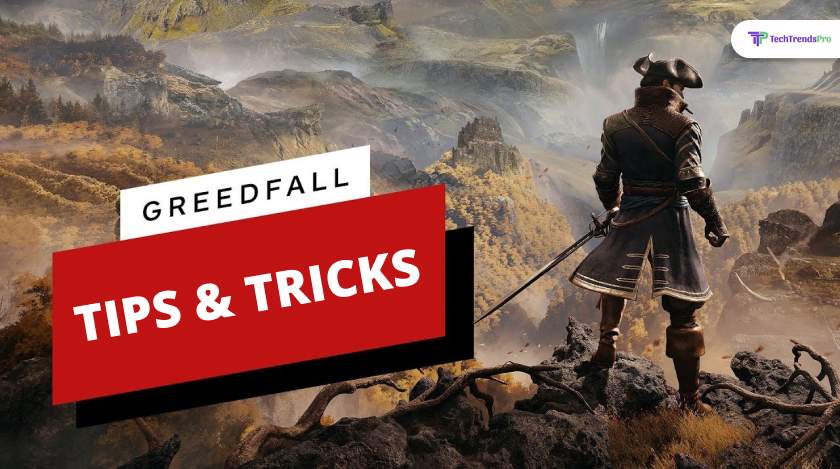 Any game is easier and much more fun to access if you use some tips and tricks. Other than the Greedfall cheats, here are a few Greedfall tips and tricks that can be used for both PC and Console.
1. Use Faction Disguises:
The more you interact with other factions and exert your power the more they are likely to dislike you. This can pose a problem as you won't be able to access any of their valuable merchandise.
So, when you take down bandits or soldiers collect their uniforms to acquire more disguises. With a method of sleuth, you can get into the faction camp and not get caught.
2. Learn Magic Healing:
This is a game where you have to constantly battle beasts, so negative injuries are inevitable. From the beginning of the game prioritize healing through magical spells. Spend coins on them as they will give you the power to use them limitlessly. With upgrades, you can even heal the whole group.
3. Attack Groups Sneakily:
The more you kill your enemies, you will not only progress through your game but also get access to a lot of ammunition and resources. Trying to combat many opponents at once can be challenging and overwhelming.
Hence, you might lose some opportunities to collect resources at that time. Always take the weapon of sleuth attacks from behind to accomplish as many attacks as possible.
4. Do Not Put Away Side Quest:
When we start playing an adventure game like GreedFall, it is very easy to get blind-sighted with all the main storylines and progress. However, the side quests are important when you want to take a pause from them.
This can also be beneficial as these side quests might offer you rewards that will be needed for the main tasks later.
Does Using Gaming Cheats Mean You Are Not A Gamer?
I understand, we all want to win a game that we spend so much of our time and money on. It is absolutely unnecessary to think that using gaming cheats makes you any less of a passionate gamer than you are.
Using gaming tricks and tips only means that you have better knowledge and are well versed in the intricacy of the game. In layman terms, you work smarter than harder.
Let's face it, with a complicated action game like Greedfall, it is a nuisance to start over a level again and again. Therefore, these Greedfall cheats, tricks, and tips can make you win it faster and explore the entire gaming universe with ease.
Read Also: