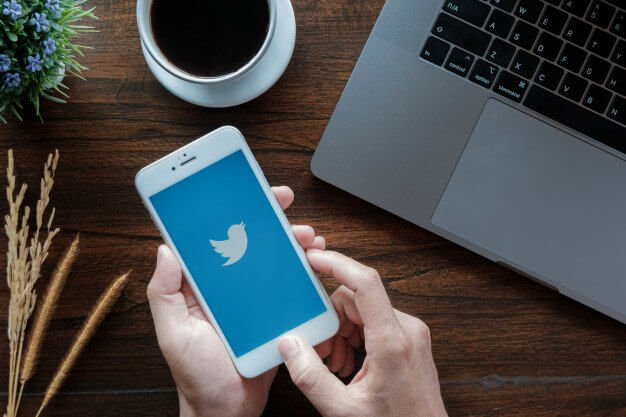 If you've been in the Twitter game for a long time now, you'll know that it takes time and energy to grow a successful following on there and establish yourself as something that people want to keep up with. Twitter might be one of the more complex Twitter sites to deal with, but this doesn't mean that you can't still achieve your goals with it. In this article, we're going to talk about four tips on how to grow your Twitter account so that you can stand out from the crowd and make a real difference.
How to Grow Your Twitter Account
1. Be Consistent
Have you ever tried to achieve anything without being consistent with it? You're not going to be able to grow your Twitter very well if you're not consistent about putting out content and interacting with your followers. The more you do this, the more you will engage people and encourage them to check out your content whenever you post it. Try to post at least three times a week, if not more – if you can post every day, then you'll be well on your way to doing well. No pressure, but being consistent about how you grow your Twitter profile can make a huge difference.
2. Try Using a Growth Tool
There are many different ways to grow your Twitter profile out there, from buying your followers and likes to using a growth tool. We tend to err on the side of the growth tool, just because it's going to service your profile better and make it more sustainable. If you buy your Twitter followers, you risk them dropping off again at some point because they're probably not going to be of high quality.
However, if you use a growth tool, you could end up automating your engagement activity and growing it consistently.
3. Always Use Hashtags
One of the first things you'll want to do is make your account public so that more people have access to your content, even if they're not following you. The next thing you'll want to do to help grow your account is to use hashtags. Hashtags are the lifeblood of Twitter and actually started on this social media platform, which means that they are pretty effective here. Just remember to make sure that your hashtags are super relevant to your content. Otherwise, they won't attract the right audience.
4. Use Images as Well
You might think that Twitter is all about those tweets – and it is. However, things are always changing in the world of social media, and one way that Twitter is changing is that more and more people are adding memes, GIFs, and images to their tweets. People always appreciate a visual, so including a bit of imagery with your next tweet could end up going a long way in attracting your target audience. Why not give them something a bit extra when it comes to your Twitter account – remember those that go the extra mile usually end up winning big.
Final Thoughts
We all know that Twitter has been around for a long time, which means that there are now thousands, if not millions, of Twitter accounts that you have to compete with – and that's just within your chosen niche. It's no secret that you've got your work cut out for you when it comes to successfully growing a Twitter account, but the reality is that it's still possible if you really want it. Make sure you follow these helpful tips and tricks, and you'll be well on your way to having a successful Twitter account in no time.
Read Also: Top Android apps in 2020