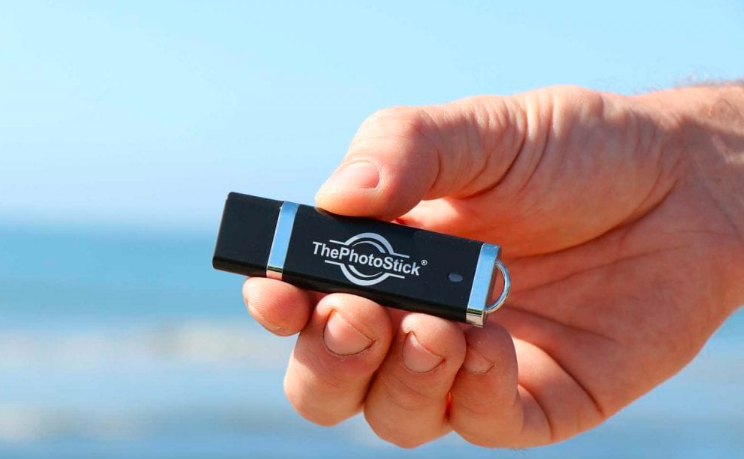 Most people keep their captured childhood memories and special moments on their phones. Sometimes these photos may mistakenly get deleted, lost, or any other things can happen. The best choice is a photostick mobile for keeping those memories a lifetime. You can use photostick mobile for android and iPhone as well.
This device saves all the images instantly and stores them safely for an undefined period. Photostick mobile is best known for its simplicity, time-consuming, and comfortable use. By reading this article, you will know is the photostick mobile really worth it.
Photostick Mobile
It is a simple USB thumb drive for your smartphone. That can store all your photos and videos. This innovative gadget works very fast and backups all the photos from the mobile very quickly. You have to download the photostick mobile app from google play store or apple store.
It has a huge space that can hold up to 60,000 photos and videos. For using this device there is no need for any network connection. Photostick mobile can automatically sort and organize the files.
Is the Photostick Mobile Worth It?
It is the utmost solution for securing your memories. You don't have to select or mark every single photo. Also, it will allow you not to wait to copy those photos. This smart device will copy every file without changing the format by itself.
This technologically advanced device makes the transferring process so easier for us. You just have to install the Photostick mobile app on your phone. Then insert its USB port into the mobile's charging port. After launching the app, click on the backup option of your mobile screen. Wait for a few minutes to back up the photos. After completion, ejects the device from mobile.
Photostick mobile can offer 2.0 and 3.0 USB ports. It can provide various sizes of storage capacity like 8GB, 64GB, 128GB. It comes with 0.91 x 2.16 x 0.35 inches.
Photostick mobile keeps all the data secure and safe. Its app backs up all the photos so, if you lost them, it can quickly be restored. This small gadget is so tiny with higher quality materials that last long.
Now, what do you think, is it worth or not? Based on all these features, it is absolutely worth having.
Benefits of Using Photostick Mobile
This handy device comes with various benefits that make it more unique and useful. Some of those benefits are-
Compatibility
You can use Photostick mobile with any android phone, iOS phone also, windows pc, and MacBook's. It consists of type b and c both the USB ports. That makes it easier for the users to use because they don't need any extra USB cable. You can use Photostick mobile at the same time by connecting with your mobile and computer. Note that there is an individual Photostick mobile for Android and iOS. At the time of purchasing, keep this point in mind.
Easy to Operate
This gadget is designed in a more specialized way that you don't have to do any manual work. Its built-in app does all the process by itself. All you have to do is connect Photostick mobile to your smartphone. Then press the backup option. After that, Photostick mobile will do everything automatically. This device is so refined and simple that without any IT knowledge anyone can use it.
No Need for Internet Access
You can transfer anything with this device without any internet connection. Remember one thing that, only when you use the Photostick mobile app it will require the internet. Otherwise, you can backup photos and videos without the internet.
Automatic Scanning
For other USB drives, you have to mark each picture and wait for the photos for copying. The most hassled thing is to check all the photos so that no photos are left out. With Photostick mobile, you won't feel anything like that. It can scan the whole storage and copy each and every photo. That helps to save your energy and time. The best part is this device can delete the duplicate files by itself.
Supports Any Format
There are thousands of image formats available. Photostick mobile can work with any format of the image. As an example, JPG, PCT, ICO, MOV, RAW, GIF, WMV, TIFF, PNG, BMP, AVI, MPEG4, etc. It can identify, copy, and store any format of images safely.
Portable
It is a handy mini product that you can easily carry in a bag or pouch. When traveling, you can click photos and videos then transfer them into this device. For safety purposes, just make sure not to lose it. It doesn't require any password. The files can share anywhere and anytime. Keep it safe to enjoy a long-lasting service.
Cost
Actually, the price doesn't matter in front of its several benefits and features. The great thing is, it provides unlimited storage. So, it won't charge any extra fees for a subscription. Other storage drives require subscriptions to increase storage capacity. In that case, Photostick mobile is cost-effective for all the users.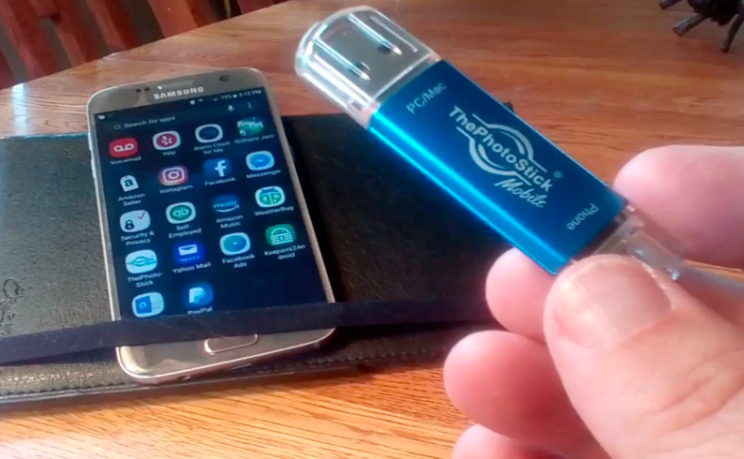 Is Photostick Mobile a Scam?
After using this device, it is confirmed that it is not a scam. It is very easy to handle, convenient, secure, portable, time consuming, and hassle-free. These basic features make this device so useful and popular for this generation. With its free app, you can save all the photos and videos. It will allow you to cherish your memories for life long.
Bottom Line
This simple and small device works with excellence. It ensures good value by offering the best service to the users. Photostick mobile comes with some impressive technology that is perfect for personal storage. It is designed in a simple way so that anyone can use this.
For the perfect backup solution, it is a must needed product. I hope this article will help you to understand the usefulness of Photostick mobile. Now go and purchase this product to protect your memories.
Read Also: