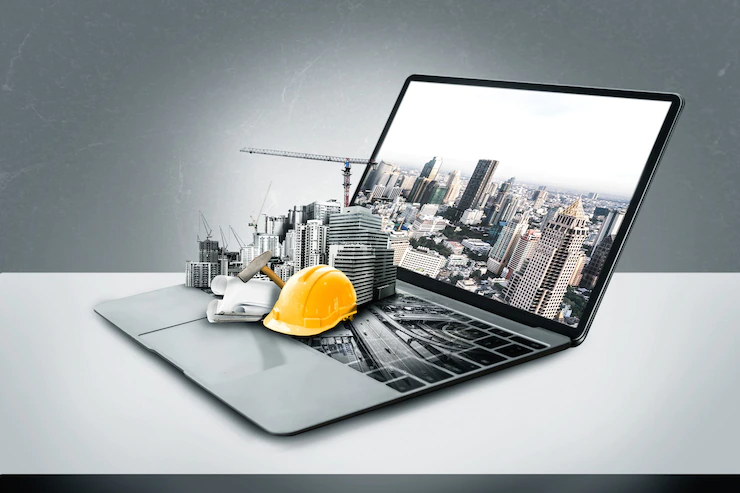 Thousands of roofers have successfully streamlined their sales process with Roofr, which has changed the roofing industry by setting new quality standards.
This platform has advanced beyond the basics to create the best roofing software that every contractor needs.
Roofing Software Features
Roofr provides you with the essential tools you need to accurately measure roofs and also calculate an estimated price. Apart from that, the app also helps you create a professional business proposal that attracts high-paying clients.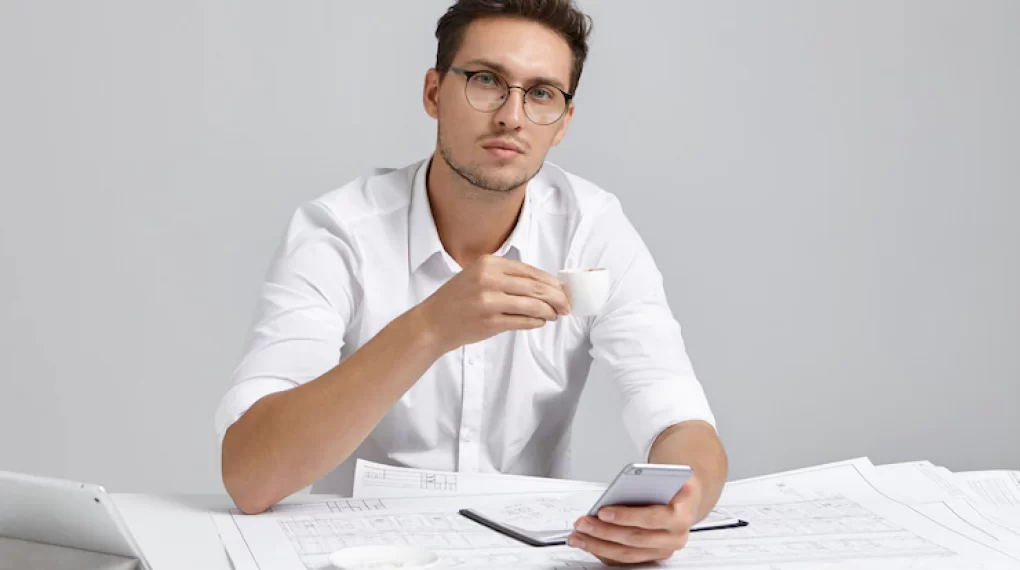 A number of professional features will enhance your roofing business, including:
1. Measurements
With this feature, you can:
a. Sign up for a DIY roof measurement report.
b. Have the Roofr team accurately measure your roof and deliver it within 24 hours. No need to measure squares with your hand—their article, What is a Roofing Square in Measurements? explains how.
c. Download a measurement report any time that includes information on your total roof cost, pitch, and roof edges.
2. Estimator
This feature turns you into an instant estimator, providing you with estimates within seconds. Apart from that, it also lets you capture and quote measurements to help you qualify for more jobs from clients.
3. Proposals
This feature helps you write professional business proposals to attract high-paying clients. It also contains eye-catching and polished themes to make you stand out from the competition.
4. Mobile Access
Conveniently, you can manage any part of your business from any part of the world with your laptop or mobile phone, whether you use iOS or Android. Once you download the Roofr app, you will no longer need to walk miles to the location of the roof to take measurements.
5. Pricing
Roofr offers more features based on their pricing tiers. You can still use the app perfectly fine without paying for the premium plan, but if you're looking for something more comprehensive and seamless, you'll benefit from their paid offerings.
6. Activity dashboard
The dashboard helps you view your activity and track your progress. On the dashboard, you will find various tools on the navigation bar and a way to see any relevant notifications.
7. Customized templates
The app's customized templates are where you will find all the designs and images you need to draw edges on your roof. It also provides the tools you need to measure your roof accurately.
8. Document storage
This feature helps you save your measurement history and roof images. It automatically organizes your documents into one folder and lets you access them anytime.
9. Electronic signature
This feature lets you virtually sign an agreement after taking a roof's measurement.
10. Electronic payments
With this feature, you won't need to travel miles to the nearest bank to make a payment when you want to upgrade to the premium plan. You can simply log into your account on the app and choose your payment plan.
Roofr's Pricing
Along with looking for the right features in a software platform, the price also matters. Roofr's plans are very affordable and convenient, and even if you opt for their free plan, you will be able to access their core features. Here's what each plan offers.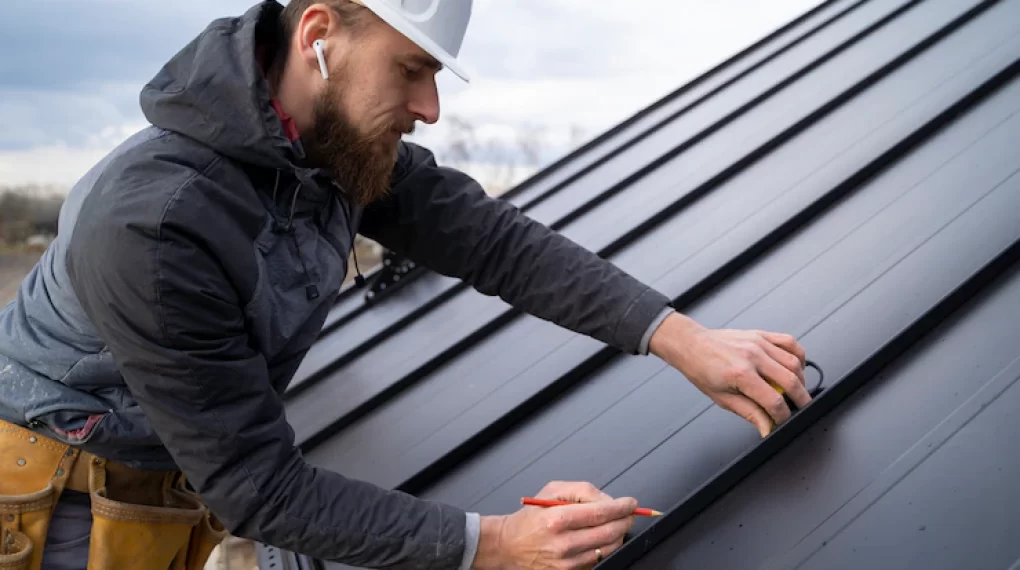 Free plan
$15 reports and unlimited DIY roof measurements
$5 materials calculation
Accurate measurement reports within 24 hours
DIY measurements
You can create and send five proposals
Speedy delivery
Pro plan
$89 per month
Faster roof measurements
Accurate measurements reports within 6 hours
Free calculation of materials
Free proposals from your measurements
Creating e-signatures becomes easy
Why You Should Choose Roofr
Roofr saves you the stress attached to roofing by introducing unique features that make your job easier. Their reviews rate as high as 4 stars.
Their platform ensures that you're getting precise and quality reports to save time and money. Each measurement report has a high-quality image of the drawing scale, and deliveries are always timely and accurate.
DIY measurement reports are superb since the software is easy to use and very efficient. It's a seamless tool that gives you 100% accuracy and offers a turnaround for all your roofing needs.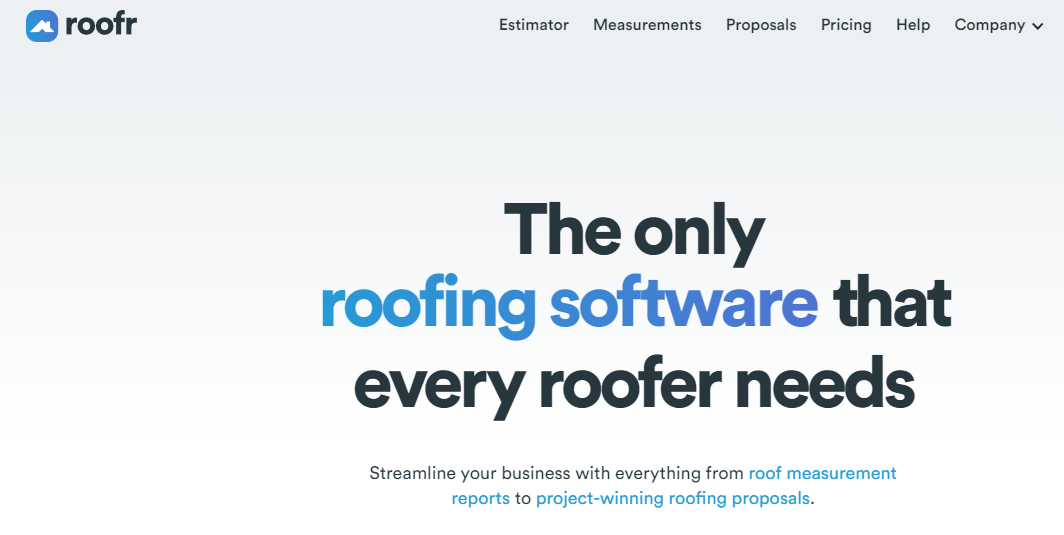 The measurement process of the reports is simple, yet looks excellent, with speedy and professional delivery. The app fast-tracks your roofing business by creating software to help you measure a roof from the comfort of your home without having to go to the actual job site.
Roofr creates room for advanced roofing by building a digital website that answers all your questions about roofing and measurements. Their site is not only user-friendly but also has great support from team members. They have talented customer service team members that operate 24 hours a day and make working with you flexible.
Asides from offering excellent roofing services, Roofr will also give you a free report if you are working with them for the first time.
The platform doesn't only help you get accurate roofing measurements, but also guides you on how to write a good business proposal that will attract high-paying clients.
Conclusion
As you can see, Roofr has a lot going for it. It's intuitive, user-friendly, and has all the features you could ever want.
With competent team members that work smart to ensure every homeowner has a roof, you can rest assured knowing that you don't need to be an expert in roofing before you start.
Roofr isn't just an app, but a complete guide to sorting out your roofing needs.
Additionals: