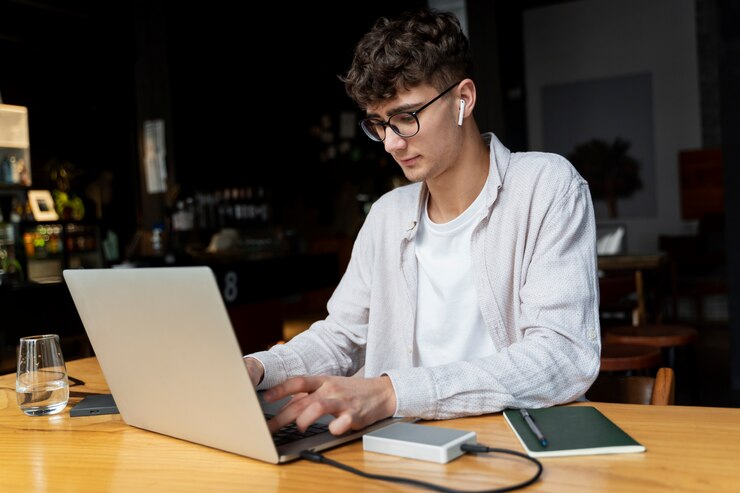 Have you ever found difficulties in video recording? And had to download some complicated tools or pay a tech expert to get your job done? Well, a few years back, recording screens was a real challenge. But now it is not. Thanks to the user-friendly software.
Whether it is some presentation, video tutorials, or gaming—you can do all your tasks by using them. These smart and efficient screen recording software are the game-changer in recent times.
Let's Check Out The 7 Best Screen Recording Software To Make Your Work Easier:
1. OBS Studio
If you are looking for the best video recording software that comes with no charge, OBS studio is the best option. OBS, aka Open Broadcaster Software, is supported on Mac, Linux, and Windows.
It is one of the most suitable screen recorders that offer live streaming for content creators. Many professional streamers use this powerful tool on Youtube and Twitch. For the seamless screen recording, you can use a dual-monitor setup.
For gamers, it is a useful software for recording and streaming. Features include customizable hotkeys, customized watermarks, clip making, retroactive recording, and many more.
To operate this software for streaming, recording, capturing, and encoding, you need a deep learning skill. Initially, it may seem a little complex, but skillful learning can make you a master, just like any professional.
2. Share X
Share X is a well-known screen recorder that has been on the market for about 13 years. This software is only available for windows because of using the NET framework.
Share X users can save files as GIFs and upload them directly to different platforms like Youtube, Twitter, Google Photos, and Flickr. While screen recording, you can even use color effects and custom watermarks. With this software, you can copy-paste the text that shows on the screenshot.
In a word, it is a powerful software for importing music, photos, and videos. And it includes hotkeys for easy navigation. Although, it may appear complicated for the users who are not familiar with using this type of software.
3. Movavi Screen Recorder
Movavi Screen Recorder is the perfect choice for the professors as well as for the other professionals. You can use it for webinars, meetings, and lectures. The best part about this tool is that it can record spit screens, making it easier to record different streams simultaneously.
Its unique feature includes schedule recordings, highlighting information, and supporting multiple video formats. But this software is not for gamers. And you need a separate program for editing your videos.
It is supported on Mac and Windows. And it offers you a free trial session with some editing tools. In the premium version, users will get the other advanced features like a license for the Video Suite. It offers you high-quality animation and special effects.
4. Tiny Take
Are you searching for a smaller, user-friendly, and simpler video recording tool in 2022? Tiny Take is a great option. It comes with all the features you need capturing videos and photos and share them with your friends and family. It is available on Windows and Mac.
The feature for the free version is video recording for 5 minutes. While in the Jumbo plan, you will get lots of useful features. From recording your videos for a long time to integrating them with Youtube—it is the best tool for all professional streamers.
You can create shortcuts and custom hotkeys to use them faster. Basic editing tools are also available but lacking with advanced editing tools.
5. Ezvid
Ezvid is one of the best screen recorders and video editing software for content creators. You can make entertaining videos on Youtube and websites by using this software. This easy-to-use tool is useful for screen capturing, video, and voice recording. And the best part? You don't need other software to run the whole process.
This lightweight and powerful tool is free of cost. Features contain a real-time drawing, speed control, instant facecam, easy recording, and voice synthesis.
Ezvid is available in Windows XP3, 7, 8, and 10. Although, it is not a good option for gamers. One drawback about this app is it will directly upload your content instead of saving it on the computer. 
6. Camtasia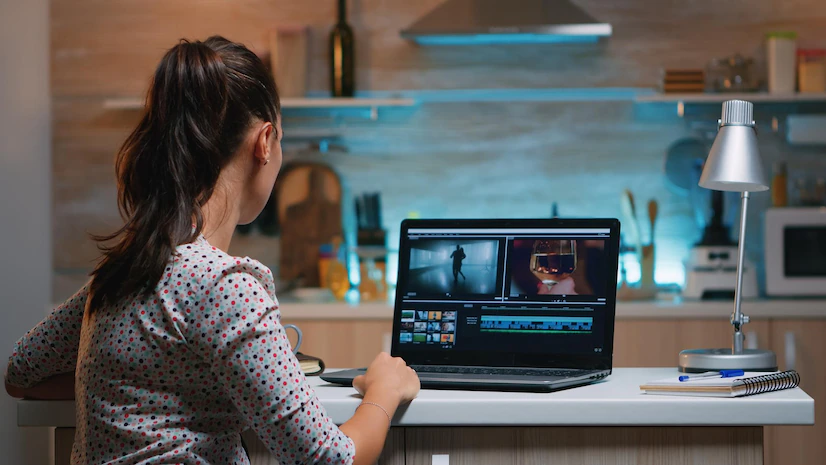 If animation, video editing, and sound effects are your things—Camtasia will be the right choice for you. Published by TechSmith, this software is good for multimedia recordings and presentations.
By using this tool, your computer records anything like PowerPoint presentations or video games. It also comes with basic audio editing options like noise removal, speed customization, and volume labeling. Camtasia also has a built-in screen recording feature.
What's more? It can upload edited and recorded files directly to Youtube, Google Drive, and Vimeo. One of the best qualities of this tool is it can create and add quizzes to the recorded videos. Undoubtedly an important feature for online courses nowadays.
7. Loom
Nowadays, working from home is a new normal for many of us. And collaborating with your team is an essential part of remote working. Loom is the best video recording software that helps you communicate with the team or any clients related to business purposes.
The free version includes basic editing features. But the business version comes with unlimited video recording. It can also share your videos in Gmail.
It offers video trimming, editing, and security settings. You can download this tool on Windows, Android, and iOS. And will help you run your work without using a computer or laptop easily.
Wrap-up
In recent days screen recording apps are powerful tools in many sectors. Whether you want to create a video tutorial or arrange a meeting with your team—you need these tools everywhere.
They are user-friendly and come at affordable prices. And some are free of cost also to fulfill your needs. Hopefully, you have got an idea about some of the best recording software. So, pick one and try it according to your needs.
Read Also: