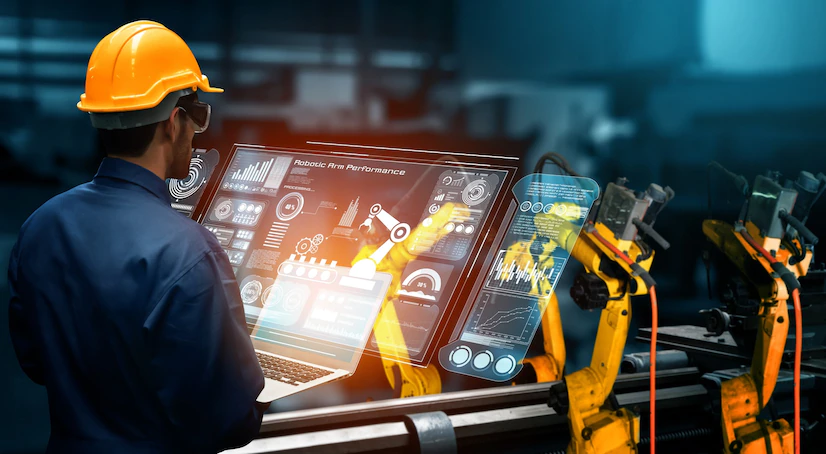 Manufacturing software for small businesses is equally significant as for immense enterprises.
There must be software for production and inventory management. Also, let us not forget the Quality Control (QC), Maintenance, Shipping & Logistics, Scheduling, and more. And no, even small businesses cannot manage that data manually. Moreover, the business realm is volatile and constantly alters. Hence, software for a manufacturing business is a must we cannot neglect.
Having the right software greatly impacts productivity, efficiency, and profitability. But with so many software options on the market, how do you know which one is right for your business?
10 Things to Ponder on: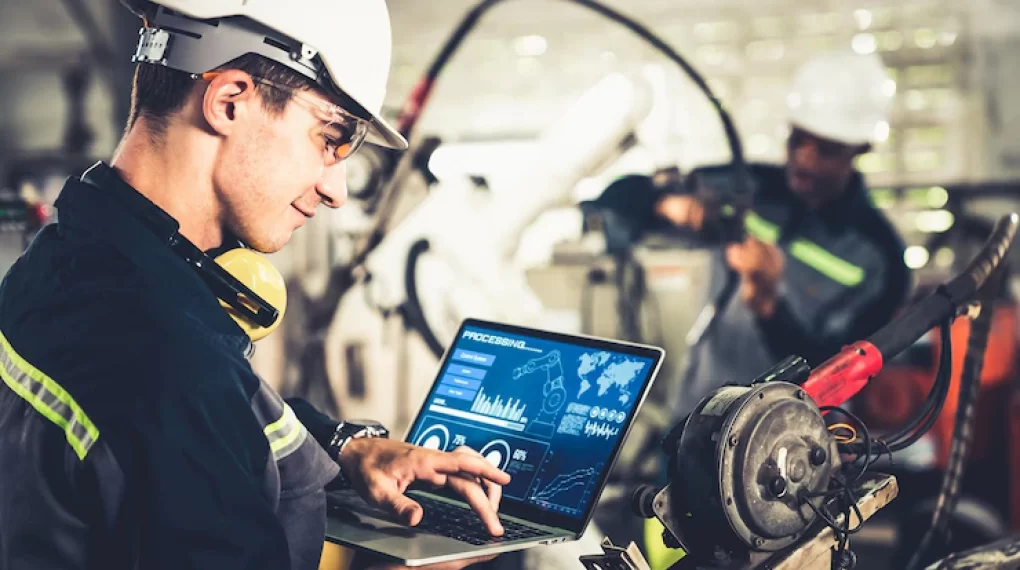 When choosing software for your manufacturing business,
There are a few key things to keep in mind:
1. Your business's specific needs
Every business is different, so it's important to find software that will accommodate your company's specific needs. Make a list of what you need the software to do, and then find a program that meets as many needs on your list as possible.
2. Ease of use
The software you choose should be easy for your employees to use. Otherwise, they won't use it, or worse — they will click buttons that no one should point at during work. So, the user-friendliness of your manufacturing system software is extra significant. Moreover, no entrepreneur wants delays because the program is too complex to use.
3. Integration
You might already have software programs for other aspects of your business. But it's important to find software that can integrate with those programs. That will save you a lot of time and headaches down the road. Moreover, accurate data exchange is vital.
If there is a conflict between systems, your information might lose its consistency. Such informational gaps often boost impractical decisions that lead your business to the thorny paths! So, ensure that your prioritized business software functions well with other apps and programs.
4. Affordability
Of course, you don't want to break the bank on software, but you also don't want to cheap out to obtain a program that doesn't do what you need. Plenty of great software options are available at various price points, so find one that fits your budget.
Furthermore, your software for production does not need to cost you $2846 per month. It is advisable to test cheap options first and then contribute to more elaborate programs. No business doer can omit to switch to pricier options! The business grows, and so do your goals, requiring more practical implementation tools.
5. Customer service and support
If you have any challenges with your software, you want to be able to reach customer service and support easily. Make sure the software company you choose offers 24/7 customer service and support so you can get help when you need it.
6. Security
When it comes to software, security is always a concern. You want to ensure the software you choose is secure and that your data will be safe. Look for software that has security features such as:
Encryption;
Password protection;
Data backup;
Two-factor-authentication (optional but advisable).
7. Scalability
As your manufacturing business grows, you'll need software that can grow with you. And the manufacturing system software must be resilient enough to scale up and down fast! Make sure the software you prioritize is scalable to add users and features.
8. Updates and upgrades
You also want to ensure the software you choose is always up-to-date with the latest features and security upgrades. Look for software that offers automatic updates and upgrades, so you don't have to worry about it. Plus, never neglect to analyze if there are extra features you can unlock for minimum costs.
9. Reports and analytics
Access to reports and analytics is important for any business. Yet, it's extra important for manufacturing businesses. Make sure the software you choose has reporting and analytics features! You must track your progress and make informed decisions about your business. Furthermore, those reports must show accuracy and wise systematization! Dealing with factual chaos is never pleasant.
10. Free trial
Finally, before you commit to software, take advantage of free trials. You can test the program to see if it's a good fit for your business. But note that many free trials allow for using around 30% of the full potential. So, do not discard an option if the free trial does not demonstrate stellar work. Do not forget to analyze which extra tools you obtain when you unlock all features.
EXTRA: Reading Feedback Is Axiomatically Momentous
Many opinion hubs like TrustPilot, SiteJabber, and other review platforms exist. We recommend scanning as many reviews as you can find. This way, you will understand what other users think about software for manufacturing you are planning to buy.
Moreover, it is not enough to check the star rating. To get an insight into software's true nature, read some 1-star and 5-star reviews. It often happens that reviewers have completely different experiences.
But also, be attentive to what the administration says when it sees negative or average comments. The problem-solving manners of the company can signify what treatment you will experience.
In Conclusion
When choosing software for your manufacturing business, there are several important factors. First and foremost, you want to ensure the software is easy to use and that your employees can use it effectively. Secondly, you want to ensure the software is affordable and offers the features you need.
Finally, you want to ensure the software is secure and offers updates and upgrades. By considering these factors, you can be certain to choose software that is right for your business!
Read Also: