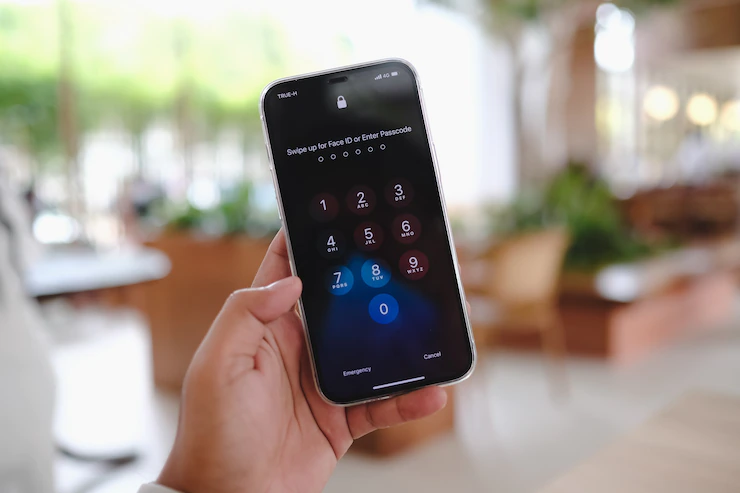 Facing issues with your iOS device is pretty common, and you should look to resolve the issue instead of thinking of why it happened to your device. To fix any iOS issues, acquiring the services of third-party tools might help, but many tools don't provide you with the appropriate services.
The good thing is that you can find the best iPhone system recovery tool and get the services of the TunesKit iOS System Recovery tool that helps you fix 150+ iOS issues with ease.
We'll review this article and tell you what this software offers.
TunesKit iOS System Recovery Overview
This tool is nothing short of spectacular as it allows you to tackle various software bugs with ease. For instance, it can help you eliminate "iPhone got stuck", "phone not turning on", "boot loops", and many more issues.
On top of that, the TunesKit iOS System Recovery tool comes with an effortless user interface, meaning newcomers won't find it challenging to use this tool.
Moreover, it also allows you to quickly fix some of the major issues like data corruption and iOS update failures.
Features
1. No Data Loss
You'd fear losing data when deciding to restore the iPhone via a third-party tool. Luckily, TunesKit iOS System Recovery doesn't cause data loss.
Yes, you heard it right; the Standard Repair mode of this tool brings the opportunity for you to repair iOS devices with no data loss. However, you may lose data on rare cases, but you don't need to worry about it.
2. Resolutions in Two Modes
TunesKit iOS System Recovery helps you fix complex and straightforward issues courtesy of Advanced and Standard Mode.
Standard Mode helps you fix minor issues, and Advanced empowers you to fight complex issues.
Unfortunately, running an iOS device in Advanced Mode will cause data loss.
3. Bypass iTunes
Apart from taking care of iPhone issues, this tool also helps iTunes perform correctly. Your device might get stuck when restoring your iPhone via iTunes, and the TunesKit iOS System Recovery tool enables you to fix this issue.
4. Compatible with all iOS versions
Most third-party tools don't support all iOS devices. But, the TunesKit iOS problem-solving tool supports all iOS devices, including Apple TV.
5. Downgrade iOS
If you don't like the latest iOS version, you can use this tool to downgrade your iOS version, as it allows you to move back to your previous version.
6. Easy User interface
The best thing that happened to this software is its interface. Whether you're using it on Mac or Windows, it has an effortless user interface.
It means you don't need to get prior knowledge to start restoring your iOS devices. Instead, you can install the software and then select the Mode in which you'd like to restore your device, which will be enough to serve your purpose.
However, the process might take some time depending on your issue or the internet you're having.
7. Support
Another thing to like about TunesKit iOS System Recovery is their support services. We used their services and found their support top-notch. We emailed them about a particular iOS issue, and their resources were so quick and kind to us.
Moreover, it also comes with an FAQ page that allows you to find the answers to questions you must be tempted to get.
8. Pricing
Regarding pricing, this tool is probably the most generous software than any other tool.
Before getting the premium package, the TunesKit iOS System Recovery tool allows you to explore a free trial. However, the free version doesn't come up with all the functions, but you can use the software this way. After testing the software, you can acquire the following premium packages.
One-Month License
You can get the monthly package of this tool at only $29.95.
One Year License
The yearly package only costs you around $39.95.
Lifetime License
You can book this software for life by only paying $49.95. Surprisingly, you can also get your money back if you don't like the services.
How to use the TunesKit iOS System Recovery tool?
Step 1:
Install the latest version of the software and start it afterward. Next, you'll need to connect your iPhone to your PC.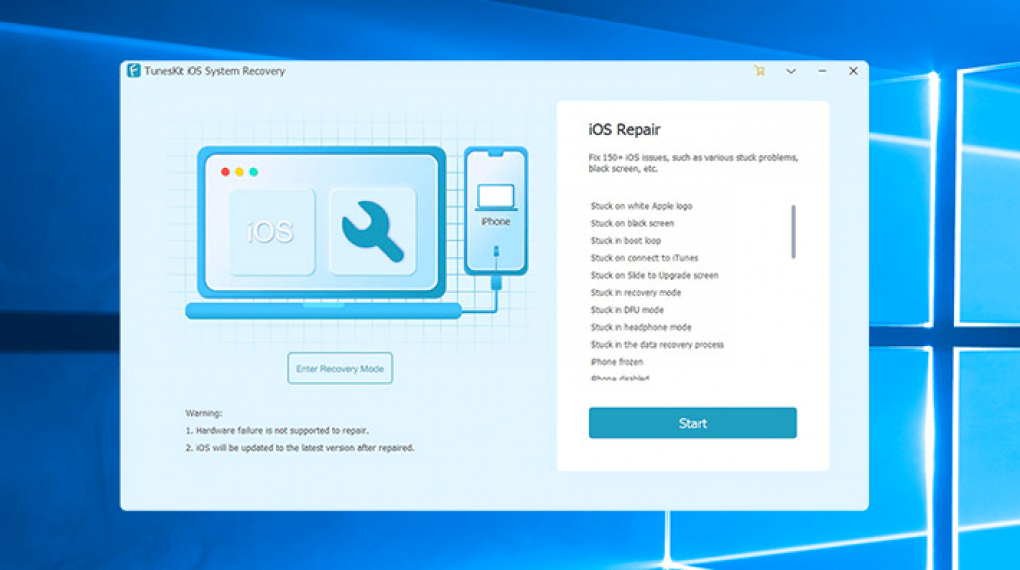 Step 2:
You'll need to tap Standard Repair mode if facing a minor issue. However, if the issue is complex, you can opt for Advanced Mode.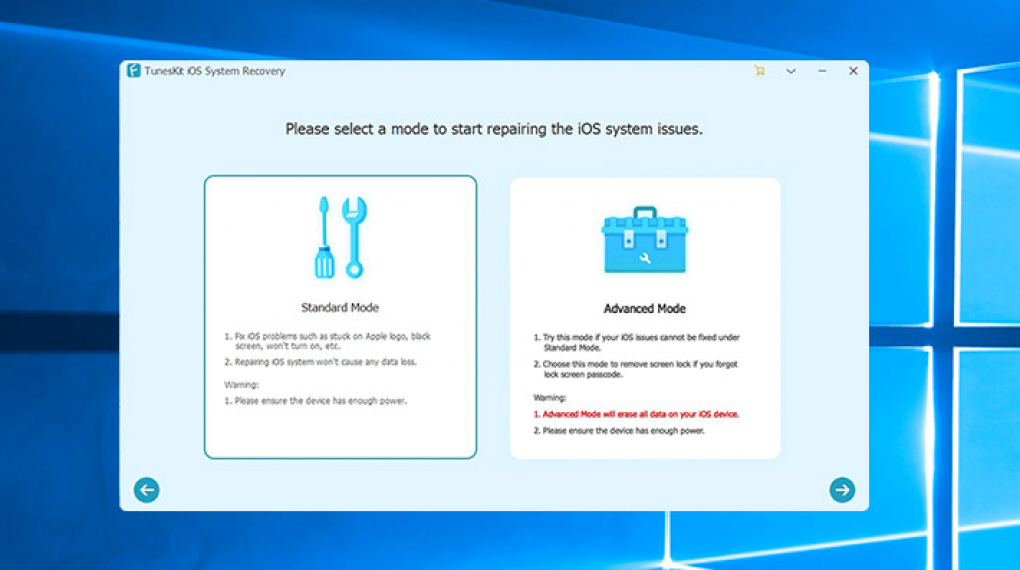 Step 3:
After looking for a suitable option, you'll need to download the firmware package.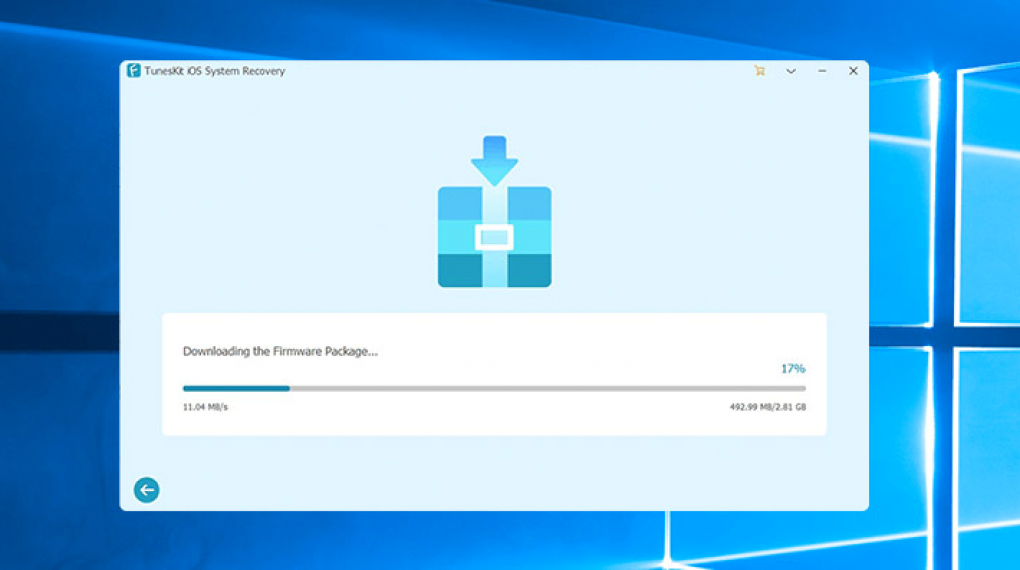 Step 4:
You can start repairing your iOS device by hitting the" Repair Now" icon.
Final Words
That's it. It would help if you didn't avoid getting TunesKit iOS System Recovery on board wherever you face iOS issues. This tool has various talking, but restoring iOS devices without data loss is the best thing to like about this tool. On top of that, its premium package is available at affordable rates.
Read Also:
Cocospy Review: Best iPhone Parental Monitoring Text Messages