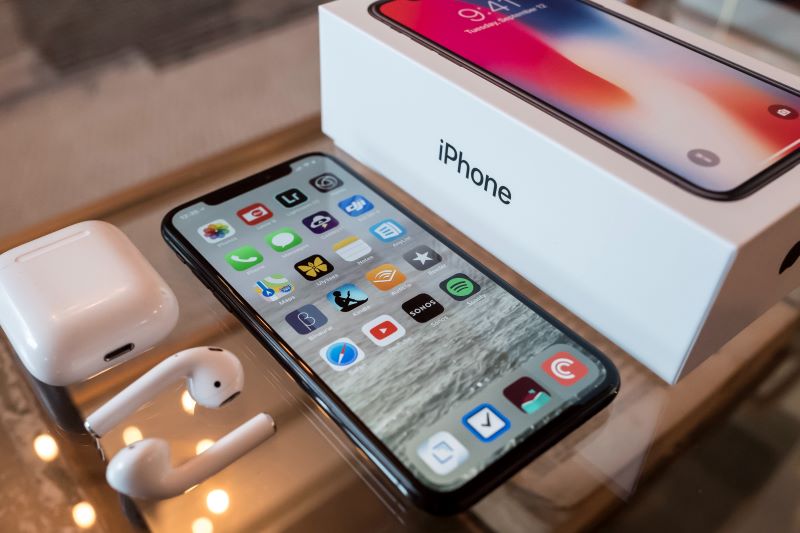 Cell phones have become a staple of modern society. While yes, it is possible to navigate life without one of these devices, the truth is that most modern society expects you to have one.
Everything from interacting with people over the planet, to finding directions to the nearest coffee shop, or even investing in the stock market can now happen in the palm of your hand.
As more and more businesses and cultures shift toward integrating cell phone users, it's becoming harder and harder to do business or even enjoy entertainment without one.
What's more, is that cell phone culture is straight-up fun. There's so much joy that a person can get out of using their phone throughout the day by taking pictures, staying in touch with loved ones, and being connected to the internet for all of their inquiring needs.
One of the most enjoyable, and at the same time challenging, aspects of owning an iPhone is that magical time when you need to upgrade. On the one hand, the concept of a new phone is always exciting, it's like Christmas when you get to open up the box and peel the protective plastic off the glass panel.
On the other hand, however, there's a certain amount of stress because upgrading your iPhone is always a financial commitment.
Should you be upgrading? Is it worth the money? Are you upgrading the right way?
All of these questions and more can make the process a little less than relaxing, but it's not to worry. If you are thinking about upgrading your iPhone and are curious about the different ways you can do this and its benefits, here is everything you need to know.
Is It Time For a New Phone?
This is probably the most important part of the iPhone upgrade process. Once you have this settled, the rest really is a piece of cake. There really is no ultimate right or wrong answer here either. You can upgrade your phone for a number of reasons that are valid.
If your phone isn't working and is hindering your personal or professional life, then it's definitely time to upgrade your device. This is a given, as so many jobs require you to have some form of communication, and the convenience that having an entire computer in the palm of your hand brings your career is substantial.
Another valid reason to want to upgrade is simply that you want to. The most important part is that you are just sure that this is the right step for you, then you can look at these options.
Checkout 3 Ways to Upgrade Your iPhone:
1. Buy New and Trade in Old
The first option is the most straightforward and obvious but at the same time the most pricey. This is where you simply just go get the phone right off the shelf that you've had your eye on.
If you've done your research, you have come to a spot of being fairly certain in your choice, and you have the budget, this is a great option.
People who love to hold onto their old tech would be drawn to an option like this because you simply don't have to do anything other than make the purchase, and you keep your old phone.
This is option is pricey, and while most major cell phone carriers will have a payment plan, phones can cost upwards of a thousand dollars or more.
Another option when you buy a new phone is to trade in your old phone if it qualifies. This typically doesn't have a huge return, but if you don't care about holding on to old tech, it's a great option.
2. Buy Used
Cell phones represent one of the largest markets on the planet, there is no end of used, older cell phones for you to choose from. These will have obvious compromises in tech generation, as you'll be looking at almost all older models. However, if you have simple needs that are easy to satisfy, getting an older, used phone is a great choice.
3. Switch Carrier
One of the opportunities that present itself when it comes time to upgrade your phone is that it gives you the chance to evaluate your carrier.
Most phones are a substantial financial commitment and a lot of people go onto a payment plan that gets bundled into their data plan. When it's time to upgrade, if you aren't paying for a previous model, this is a great chance to look for carriers that may fit your needs more.
Conclusion
The iPhone 12 Redpocket offer is a great place to look for a new iPhone Pro and a carrier that's dedicated to giving you quality coverage at the best rates.
RedPocket not only delivers on the best iPhones but uses a special sims card that piggybacks off the top major networks. That means you can get the same kind of service you're used to but at a fraction of the price.
If you're in the market to upgrade your phone, check out RedPocket and how they can help get you the phone you want, at the price you deserve.
Read Also: