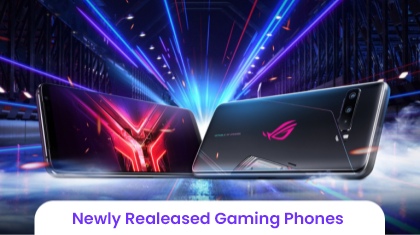 'I don't need to get a life, I am a gamer, I have many lives.'
This was a comeback I once heard from a gamer who was told to 'get a life'. Although not quite pragmatic, you cannot help but steal a laugh from that comment. However, It is true, gamers are passionate beings, and we have yet to understand that.
The level of mental precision and immediate logic that goes behind is hardly acknowledged. Not to mention, they are the clan highly to survive if the apocalypse ever strikes.
But it is not an easy passion. Gaming is a niche hobby that requires affordability. Not to mention, sometimes you do wish you don't have to sit for hours in front of a desktop and try to manoeuvre the games through Windows 10. It could have been so much easier if you could have endless gaming sessions in the comfort of your bed or during traffic or long commutes with high-end android processors.
But, despite all the challenges and it still being acceptable for people to look down on gamers, there is a silver lining! All the latest mobile phone companies are presenting their ardent game lovers with mobile phones that give the best gaming experience.
So, is the newest console in the market out of your budget? Don't worry because here are the 10 Best picks of newly released mobile phones for your next Gaming phone 2021. Handpicked exclusively for that immersive gaming experience that you desire. Some of them also are accompanied by the latest Google Stadia that will allow you a google cloud service gaming experience through your google chrome.
What Makes A Mobile Phone Gamer Friendly?
Although there are several factors that Gamers keep in mind, the basic ones are CPU, Storage, Visuals, and Battery.
Chipset:
Chipset is the warehouse of a flawless gaming experience. There are many components.
They Determine:
The realism of graphics.

The smooth maneuver of moving pictures.

Complete Battery usage.

Zero interruption.

Fast Response.
Battery:
The battery power of the mobile phone is what the gamers would call the lifeline.
It Determines:
Longevity of your gaming experience.

Fast charging so you don't miss out on any online game timing.
Display:
You can have a 6inch screen, but it doesn't determine absolute resolution. So if your phone doesn't have that

FHD resolution

with crisp image sharpness and colours, it might be ok for your late-night movies, but it is highly unjust to your gaming characters.

A high resolution also allows you an advanced online gaming adventure through google chrome.

In these 10 Best picks of newly released mobile phones for your next Gaming phone 2021, we bring you a blend of all the above-mentioned features.
Storage:
Whether you have five games installed or fifty in your mobile phone, without ample storage it will lag.

So, invest in one which will allow you to download all the high-end games just on your smartphone and save you from the efforts of getting them in those bulky gaming laptops.

Don't let constant lagging from lack of storage be the reason you get shot in COD. Because that will be embarrassing!
10 Best Pics Of Newly Released Mobile Phones For Your Next Gaming Experience: 
| | |
| --- | --- |
| MOBILE PHONE  | DEAL  |
| XIAOMI MI 11X  | Rs. 29,999 |
| ASUS ROG PHONE 5 | Rs. 44,999 |
| POCO X3 Pro | Rs. 18,999 |
| RedMagic 5G | Rs. 15,000 |
| ONEPLUS 9 PRO  | Rs. 69.999 |
| VIVO X60 PRO  | Rs. 49,990 |
| ONEPLUS NORD  | Rs. 29,999 |
| IQOO 7 | Rs. 31,000 |
| SAMSUNG GALAXY S20 | Rs. 46,490 |
| APPLE iPHONE 12 PRO | Rs. 1,18,900 |
1. Xiaomi MI IIX: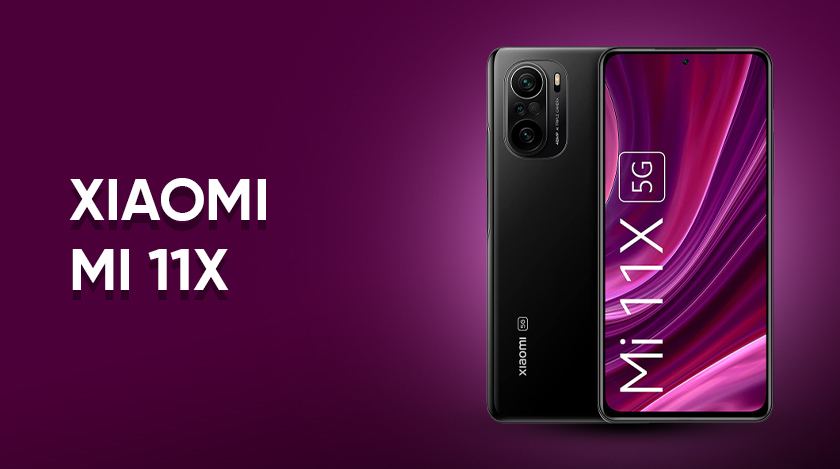 If you want a gaming-friendly mobile phone that also doesn't put a hole through your pocket, this is the one for you. 
Features:
Chipset/ Processor : Snapdragon 870.

Battery: 4520 mAh.

Display: 6.67'' FHD+, Super AMOLED, 120Hz.

Storage: 128GB.
This handset crosses most of the checklist when it comes to functions that can take you to your next best gaming adventures. With a Snapdragon 870, you can expect super speed transitions and zero resistance and when paired with LPDDR5 RAM, you don't have to worry about it consuming too much energy. 
The high-resolution FHD display will make your gaming characters come to life. With a 120Hz refresh rate, patience is not something you need to adapt anymore while playing your favourite Fortnite. 
The only drawback is the lack of an in-built vapour chamber that will keep your processor cool as constant gaming can heat up the device.
2. Asus Rog Phone 5: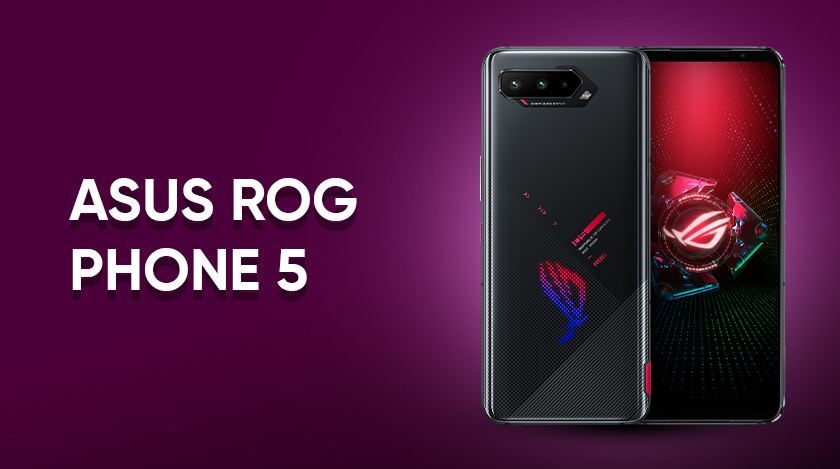 If gaming is something, you live and breathe. This is the perfect option for you. 
Features:
Chipset

: 888 Snapdragon.

Battery: 6000mAh Split Battery Design.

Display: 10+HDR, super AMOLED Display, 144Hz with DElta-E<1.

Storage: 125GB, LPDDR5.

Ultra-responsive AirTriggers 5 with Multi-input Motion Gestures. 

Handset designed with gaming aesthetic.
This is the Best among the Best. If you consider yourself a pro at gaming and wear your badge with honor, you can close your eyes and buy this handset. It has one of the most integrated processors in tech-town and the fastest RAM. Therefore, you can have hours of uninterrupted gaming sessions.
Don't worry about the battery and storage because they are covered too. In addition, it has an inbuilt vapor to keep your device cool. This phone supports Google Stadia that will allow you google cloud service gaming experience through your google chrome.
3. Poco X3 Pro: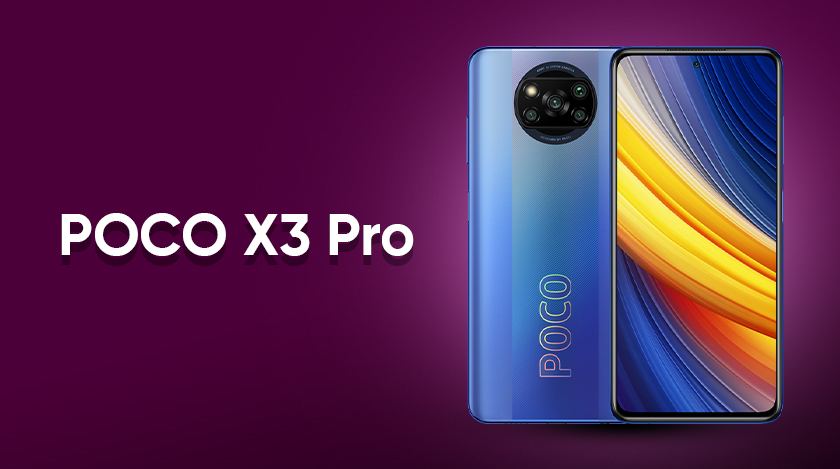 Features:
Chipset: 860 Snapdragon.

Battery: 5160mAh.

Display: 6.67'' FHD+, 120Hz.

Storage: 128GB.
Gaming is indeed a wealthy hobby. Are you still facing the affordability issue? Then you can bid this problem a final goodbye. Poco X3 Pro is the most affordable and budget-friendly mobile phone among the 10 Best picks of newly released mobile phones for your next Gaming phone 2021. Don't worry, you are not compromising with any of the facilities. With the 860 Snapdragon processor, you still get that seamless gaming impression, and the battery longevity can keep you hooked for hours.
4. RedMagic 5G: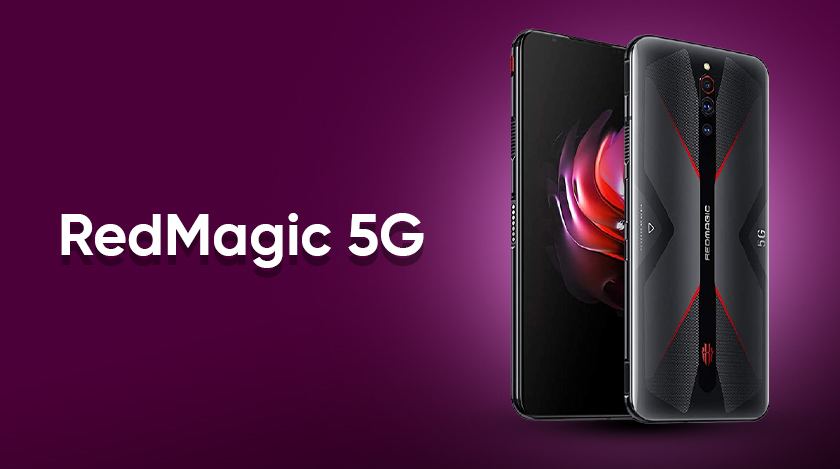 Features:
Chipset: Snapdragon 865.

Battery life : 11:23.

Display: 6.65 inch AMOLED (2340 x 1080).

Storage: 128GB, 265 GB.
Okay, this seems a controversial addition. Arguably one could get better facilities in any other handset. But the reason this has found the list is because of its strong performance. Yes, a processor of 865 snapdragons might not look enough but pair it with a long battery and fast charging, and it immediately checks in the most efficient gaming features. Moreover, the best part is the price. You get this mobile phone at a whopping 15000 Rs.
Plus, you also get a fan to cool your device after heavy use at this insanely affordable price—something which is even missed by major mobile phone companies with sky-reaching price limits.
5. OnePlus 9 Pro: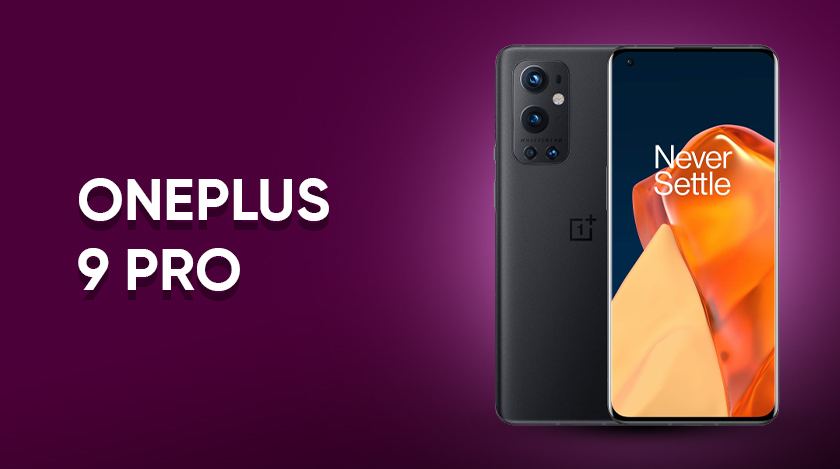 Features:
Chipset: 888 Snapdragon with 5G.

Battery: 4500 mAh.

Display: 6.7'', 1400 x 3216, 120 Hz fluid display.

Storage : 8 GB.
When talking about OnePlus the first thing that comes to our mind is its extraordinary camera quality that can make any layman a photographer. Although this is an important factor to keep in mind, gamers should also know that the Oneplus 9 pro has a bewildering fluid display that will take your gaming experience to another level. Yes, storage is a problem in this particular headset but it is expandable.
It has an unbelievably fast refresh rate that will win you a 'chicken dinner' every day because others won't be able to match your speed.
6. Vivo X60 Pro: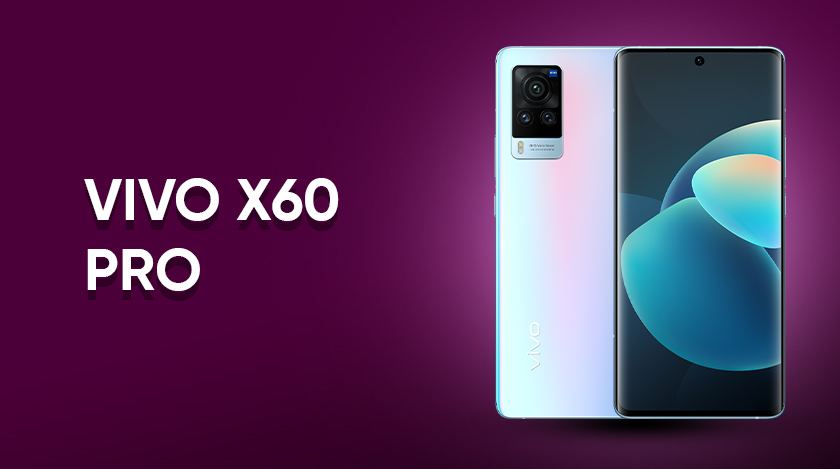 Features:
Chipset: 888 Snapdragon.

Battery: 4400 MAH.

Display: 6.56'' [1080 x 23776].

Storage: 8 GB RAM.
This device is not that different from the previous one. Known for its excellent camera features but the entire handset is seamlessly designed to give that amazing gaming experience. With a curved screen and punch hole notch cutout, there are no barriers to that gaming entertainment. Get that lively view with every intricate detail on the screen and stumble on new adventures every day.
7. OnePlus Nord: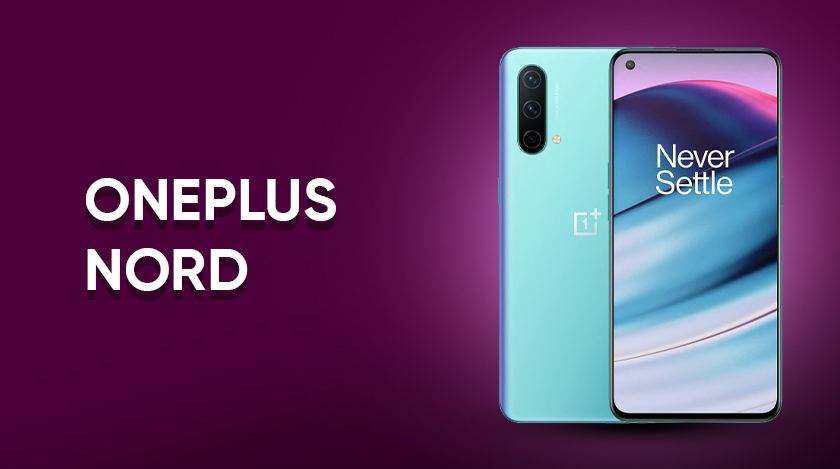 Features:
Chitset:  765 Snapdragon 5G.

Display: 6.44 [1080 x 2400].

Battery: 4115 MAH.

Storage : 12GB Ram.
If you are looking for a budget-friendly option of OnePlus for that gaming experience then this will be the perfect choice for you. It has a sturdy Gorilla Glass 5 which caters to all of the OnePlus camera promises. The display is flawless and it beats the storage amount with its pricier version. The only problem you might face with the processor, with a 765 Snapdragon you might not get the effortless gaming impression. However, with its fast charging and battery longevity, hours of boredom can be passed without thinking about plugging it into the charger again.
8. IQOO 7: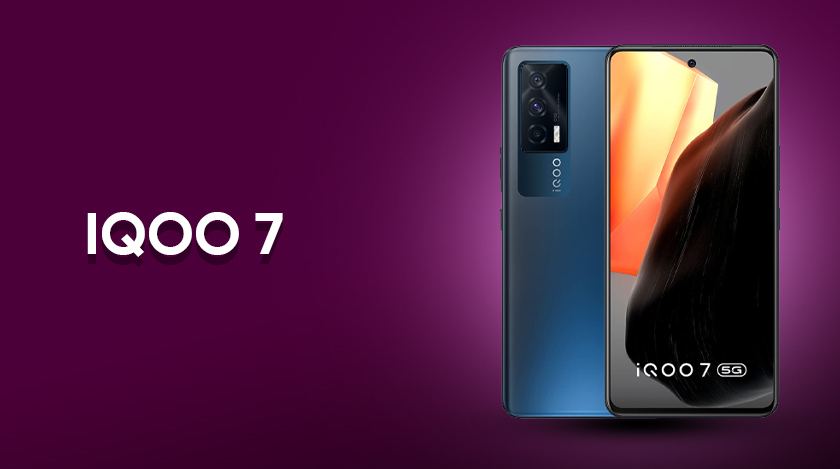 Features:
Chipset: 870 Snapdragon 5G.

Display:6.62 inch ,  Full HD+ [2400 x 1080].

Battery: 4400 MAH.

RAM: 8 GB.
This is a fairly new company that has come up in the Indian market but its reviews have proven its credibility. A competent display feature that also pairs with HDR+ Playback will give you no less than a gaming laptop. It has zero resistance transition processing and will speed up your gaming experience within seconds. But the most attractive quality of this mobile phone is the price. In just Rs 31000 you can have all these facilities which otherwise would have created a hole in your pockets with other brands.
The reviewers are yet to pinpoint any notable con in this mobile phone.
9. Samsung Galaxy S20 FE: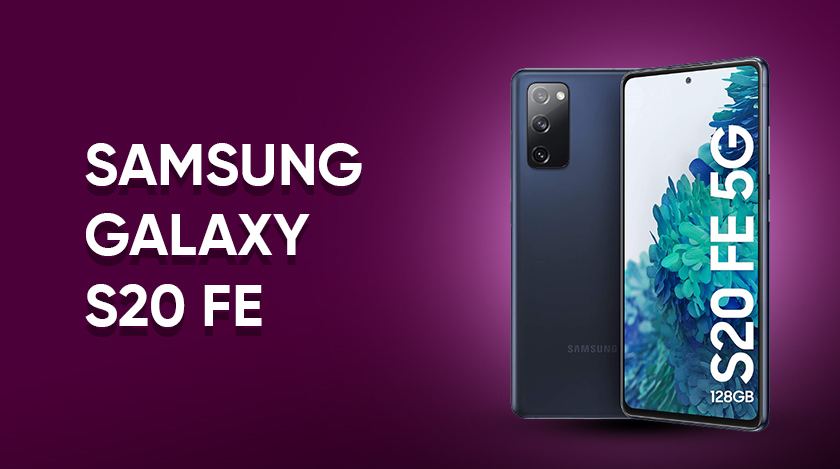 Features:
Chipset: 865 Snapdragon 5G.

Display: 6.5'' [1080 x 2400].

Storage: 125 GB, 8 GB RAM.

Battery: 4500 mAh.
If you are a fan of a Samsung Galaxy series and want a little affordable option for your games then this is something you can opt for. Again, it has all the facilities that are required for a seamless and efficient gaming experience. In addition to that, it guarantees you those long gaming sessions through its fast wireless charging and battery longevity.
It has a punch-hole display setting which will allow full display without the obstruction of glare. Storage shouldn't be an issue with 125 GB internal storage with an addition of  8 GB Ram. However,  if you want to download all those high-resolution battlefield games, an expandable memory feature will manage all your desires.
The USP is that the refresh rate can be changed according to the function.
10. Apple Iphone 12 Max Pro: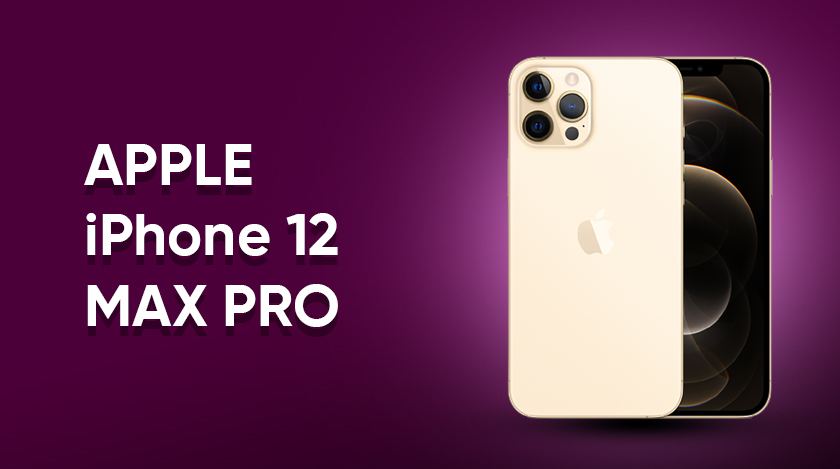 Features:
Chipset: Apple A14 Bionic [5nm].

Display: 6.7 -inch OLED [2778 x 1284].

Storage: 6GB.

Battery: 10:53 hours.
If you want to go to the pricier chart of mobile phones you can buy the Apple iPhone 12 Max Pro. With its Apple A14 Bionic processor, it is way better than any of its competitors and overshadows androids 888 Snapdragon. So prepare to divulge into the world of excellent graphics and smooth transitions in milliseconds.
The only drawback which has always been a consistent complaint in Apple mobile phones is the battery longevity. So, you might not be able to play for days without charging but with such seamless features, a little fast charging won't harm you.
Why Smartphones?
With smartphones evolving to cater to different needs for different users, the gamer clan has also found its place in the above-mentioned list. So, you can forget about missing out on online gaming schedules because you can't carry your bulky gaming laptop. These mobile phones also allow a smooth effortless conversation flow with your fellow gamers during online gaming without obstructions. So, keep those heavy laptops and portable landlines aside because gaming can also have comfort now.
But, your mother might still not understand that you can't pause an online game. The tech is yet to come up with that solution!
Read Also: