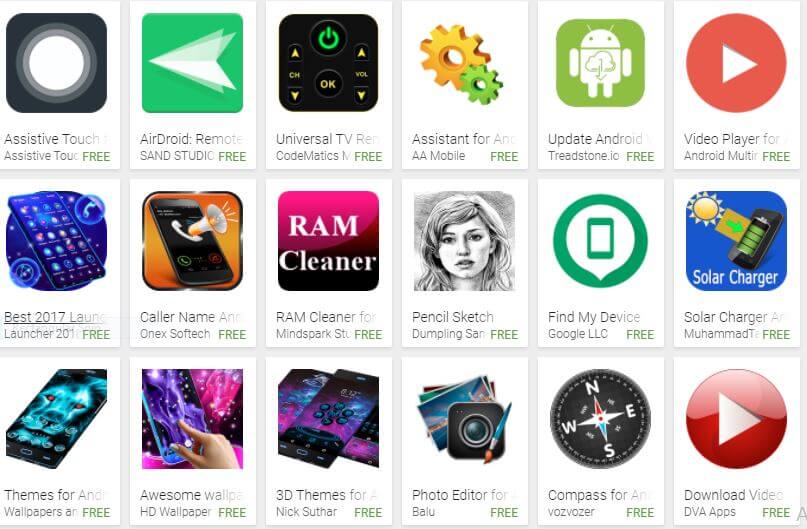 So you're up to with another Android Handset? Yet Confused about which Apps to Install. Why won't you? Our Play Store is surplus with a huge heap of Apps, which scarcely makes us pick the ones which are the most needful to us.
So here we are up with the tag " Must Have Apps for Every Android Handset".  These are not so common applications but definitely proved to be a worthwhile addition for your Mobile. As they all are distinguished according to the basic necessity of every android user!
Let's roll on for some Unheard but proved a Perfect Catalog for your Android!
Must Have Apps for Every Android Handset:
Anti-virus App:
These Apps are specifically developed to retain our mobile phone from the non-invited guest which negatively affects our mobile phone and harms it severely which results in diminishing its life expectancy.
And similarly they drain your mobile secretly and you won't even know about it. Therefore, it is essential for every Android user to preserve their mobile from malware. Wondering how?
There are numerous tools and apps are available which will do it for you with just a click! One of them is Mobile Security & Antivirus, it auto-detects malware and protects your device from harmful links as well as every kind of fraudulent stuff.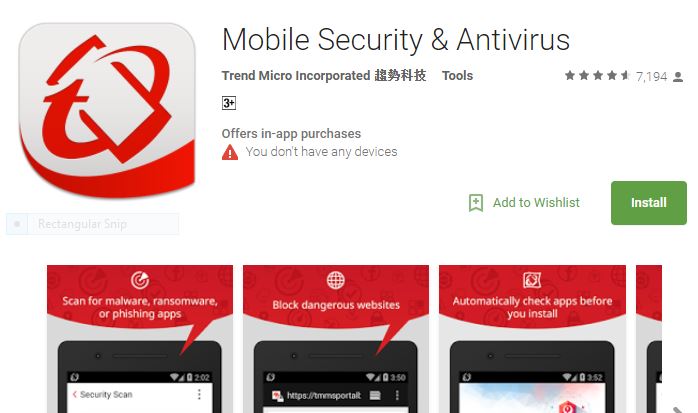 Features it offers:
Pre-Installation Scan
Malware Cleaner
Vulnerable Scanner
Privacy Scanner
Auto Detect Links Before opening
You can here.
Battery Monitor App:
They are developed to preserve the heart and soul of your mobile battery. Yes, you got me right! They are supposed to protect as well as maintain our device battery and support efficiently manage the mobile battery life with proper usage.
No matter how much satisfy an android user is but there's a constant complains from each of them is about its battery life. For this reason, Battery Apps plays as well a valuable role in getting your device back to life.
And for you, I have got Full Battery Charge Alarm and Theft Security Alert, which protects your mobile phone from each and every battery complication and squeezes maximum juice out of it.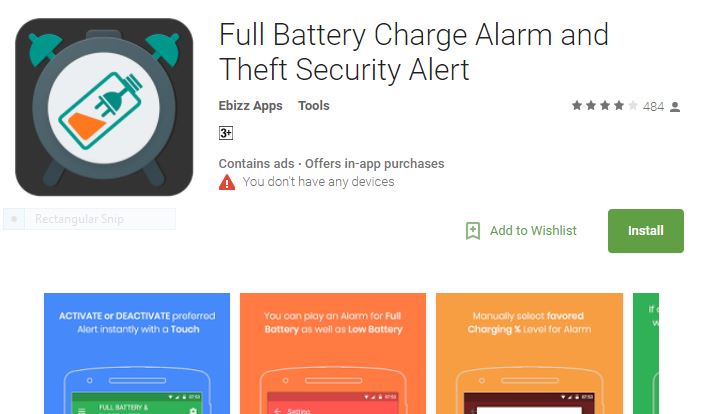 Features it offers:
Full Charge Alerts
Battery Drainage Alerts
Intelligent Theft Parameters
Hidden Battery details (Battery Health, Battery Temperature, Battery Voltage and Much more)
Manual Selection of Battery Percentage
You can get it here.
Stamping or Signature Apps:
These Apps are particularly used for adding a particular stamp to your digital documents or creating your own watermark to it. They are used in each and every single situation and make wonders happen for you within seconds.
Whether you wish to secure your documents as well as official images from being plagiarized and stolen or create your digital signature professionally, they just work sleekly making your hustle easy.
One of them is Autostamper for the photo, use this app for your business like situation or casually, it has all the features to cope up your place of activity.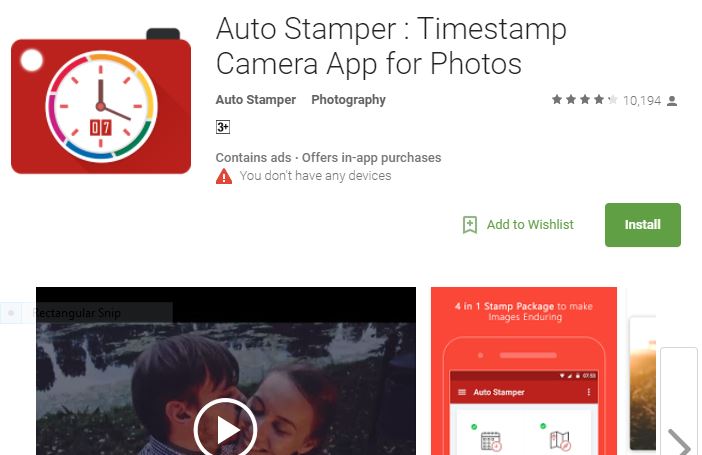 Features it offers:
Allows to add date and time stamp
Digital signature
Create a Trademark or Copyright
Changeable text and color options
You can get it here.
File exchange App:
Gone are the days when people use to share their files and photographs through Bluetooth. With the development of File Transfer Apps, it has become now faster and even much easier than Bluetooth.
No matter how large your file is or your documents are, they will do it for you smoothly just like a child's play.
Making your work easy, I've got File Transfer by Flash are, which transfers all your files including Apps videos, music, photographs as well as documents without any hitch.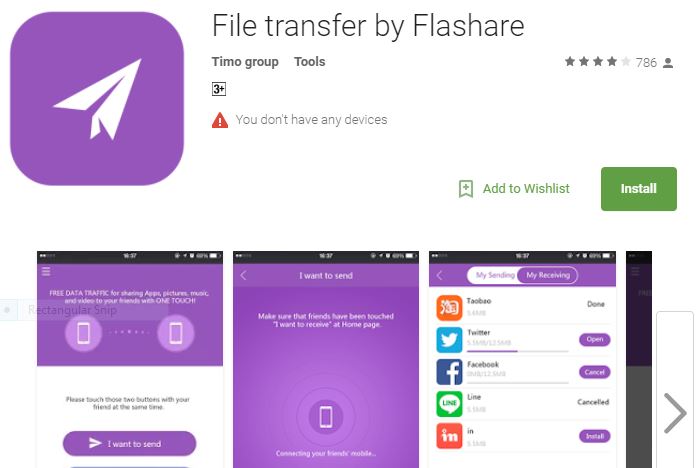 Features it offers:
One-touch easy Sharing
Shares without Internet
Displays shared files information
You can get it here.
To do list App:
You tend to have numerous things in mind when you wake up in the morning, therefore these apps are developed to help you to create a proper checklist and complete your daily tasks efficiently and more easily.
Many such apps even let you set notifications which alert you your entered tasks. These can doubtlessly tick off all your activities and remind you even if you forget to accomplish some.
So do your list with, TickTick it is simple to do a task manager app that lets you maintain your everyday task easily and maintain its flow efficiently.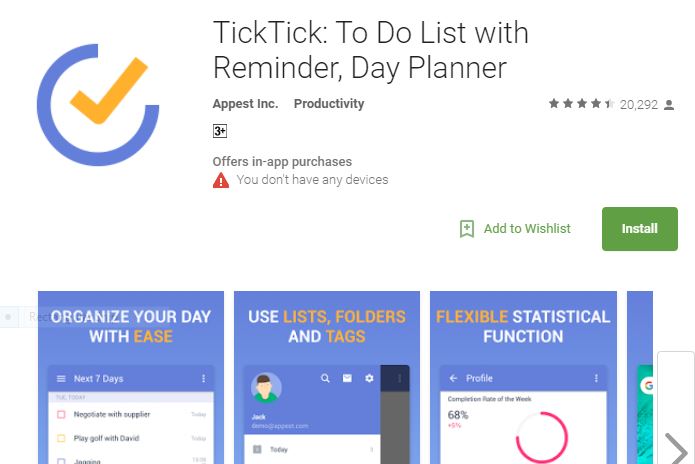 Features it offers:
Easy sync with other devices
Quickly creates tasks and lists
Easy widget options
Daily, weekly, monthly list
You can get it here.
Music Apps:
All Work and No Play make Jack a dull boy, right? Similarly, even having some entertainment with your device is as well important. And so Music is what you need to take you back to mood. Right?
Therefore, they have been developed with the help of which you can listen to music online as well as download it to the store.
So here comes Music Player, with the help of which you can easily listen to songs which support to work on both smartphones as well as tablets.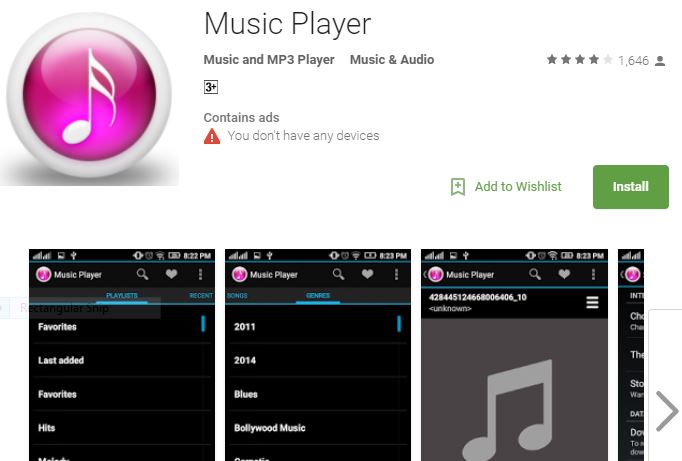 Features it offers:
Listen Online
Easy Music Downloads
Ringtone Maker
Allows to Pin Songs on Screen
You can get it here.
Summing up to the above list, these are the perfect apps that every android user must have to make optimum use of their device. Still, you feel if we have left some Apps which can be really useful and good suggestions for this article.
Feel free to ping us back! We will gladly receive them.
Read More: