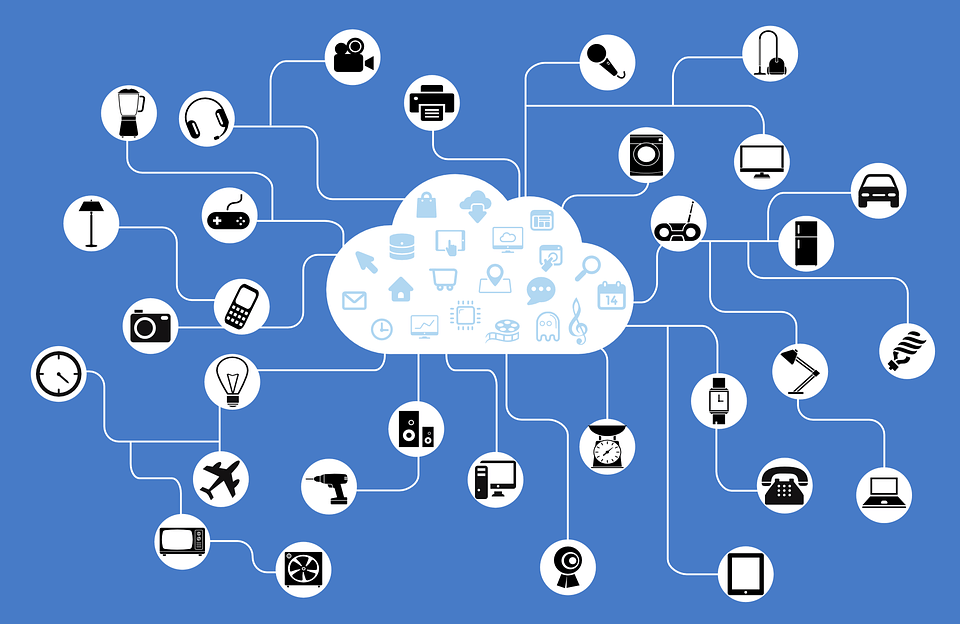 As per Gartner, over 25 billion things are presumed to be connected with the Internet by 2020, and the McKinsey Global Institute has predicted that the market is going to touch USD 11 trillion marks by 2025. Yes, the IoT concept is all set to transform the way of doing business activities globally. We witness a paradigm shift from manual to machine-based operations across all industrial verticals, and there is no exaggeration in saying that the revolutionary IoT has a tremendous impact on the business through creating a connected world.
Apart from driving technological transformation, the Internet of Things concept propels a major business overhaul through integrating 'intelligent' things with the existing system. The technological advancement called IoT can also work well with other contemporary technologies like AI, VR, etc. while assisting businesses in handling circumstances related to changing requirements and increasing competition.
Leo how IoT affects businesses globally in the current market scenario:
As per IDG, IDC, and American Society for Quality's statistical report, IoT is refining the business practices in five major ways:
Operational efficiency-
The Internet-connected devices can increase operational efficiency by bringing automation in the process.
Redefine players-
Businesses that have adopted the IoT concept has a clear upper hand over those who have not yet integrated it. When it comes to intensifying competition, IoT can redefine winners and losers on the market.
Business strategies-
Business strategies are changed from manual to device-based type thanks to the integration of IoT in the business processes.
Read More: Top 5 Reasons Your Business Requires A VoIP Softphone
Product cycle-
When it comes to the product life cycle, IoT has reinvented the product-related stages from introduction to growth, maturity and eventually decline through extending a product line.
Real-time support-
IoT technology facilitates the company management to take a real-time decision for critical business activities with the help of big data and data analytics
Though IoT is transforming businesses globally, issues related to security, privacy, and interoperability loom large. We need a careful integration of this concept in the business ecosystem to address various requirements while eliminating the associated risks.
It's interesting to jot down the aspects in which IoT can drive transformation:
Growth – based
Extension in a product line, entry of a new player in the market, and diversification of portfolio are a few of the triggers that led to growth-based transformation.
As per Telefónica statistics, IoT can make the manufacturing process up to 82 percent more efficient while improving customer service by almost 45 percent.
Combination – based
M&As (Mergers and Acquisitions) are accountable for this type of transformation. Companies can minimize or eliminate problem areas by bringing the necessary expertise with the help of mergers and acquisitions.
IoT can enhance the process of M&A as different companies that adopt the IoT technology may join hands for collaboration. Several new partnerships among these companies can be built out of sheer competition as well.
Reduction – based
This type of transformation occurs when the company focuses on a specific product that has a lion's share in revenue, while gradually reducing promotional efforts and manufacturing of other products. The reduction-based transformation also occurs when the company decreases the number of employees.
IoT promotes this type of transformation by providing advanced data that enables companies to take strategy and policy-based critical decisions. IoT has also a vital role to play in the refinement of a product catalog.
Be it strategy-related change, or any separation and optimization-based policy, IoT has a significant impact on the company's business model. Businesses can readily optimized operations using the IoT- based devices. IoT also promotes an innovative approach in manufacturing new products through analyzing big data… It is fair to mention that the business model will be driven by data in the future, and the Internet-connected devices will act as a robust and reliable data provider as the customer uses them directly.
It is expected that eighty percent of current business practices regarding revenue generation, manufacturing, quality control, customer services, and product design, will be redesigned by 2020. The IoT technology along with other technological advancements, will take part in this process and make the business more customers focused. IoT integration with the existing business system can also give a competitive edge to the companies as the technology is still not streamlined across various industry verticals.
Your business needs professional IoT app development services to deploy customized IoT-based systems for improving the quality of the product, customer services, and operations for staying competent amid growing competition.
Read More: