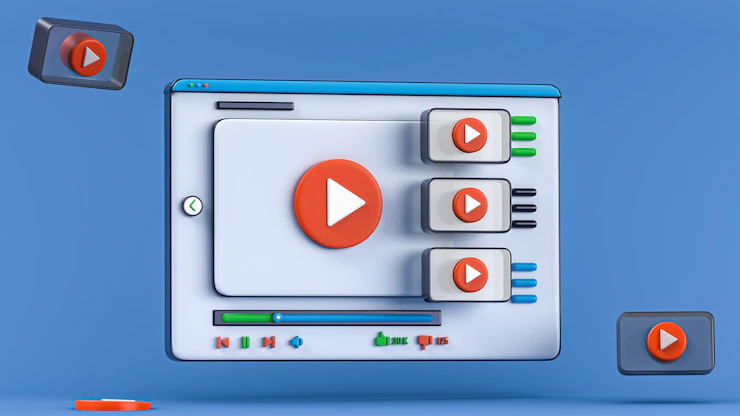 Storyboards are the visual representation of production before it's brought to life. Digital storyboards can be used for any production stage. From early development to post-production, storyboard creators will offer you the tools necessary to visualize ideas and convey them effectively.
A storyboard is a series of drawings showing the director's vision in sequential order, with various panels showing sound, dialogue, and action details. It is used by filmmakers, animators, and video game designers as an essential blueprint for planning animated and live-action scenes.
This article will explore how to use storyboard creator for your production, its features, and things to consider when choosing software for your needs.
What Is A Storyboard
Storyboarding is the heart of the planning process for visual storytelling. A storyboard is made up of drawings with captions to help communicate the narrative effectively. The director can use a combination of words and images or just stick to one or the other. This can be used as an easy-to-understand blueprint for all your film scenes and to help you visualize your thoughts while writing a script.
Online storyboard creator software helps creative specialists create multimedia content collaboratively, in real-time, and more easily. It allows people to share ideas instantly and review them in real time through a common interface.
Online Storyboard Creator Features:
The purpose of any digital storyboard software is to serve as a visual tool for the director, producer, or cinematographer. The software allows for clean and efficient production management and planning. The program's features include:
1. Secure Cloud-Based Storyboard Software
Storyboard creator provides secure cloud-based software for collaborative planning of any video production. This software is powered by the latest technology and is easy to use even for beginners and amateurs. It is available as a desktop application and an online service with all the desktop version features.
2. Easy Picture Upload
Using our context menu controls, you can upload images from your computer or smartphone with drag-and-drop simplicity and insert them into your storyboards where you need them. You can also attach images or files to text or captioned drawings.
3. Use Customized Frames
You can easily insert customized frames such as grids, callouts, and text boxes into your storyboards. You can also add clip art or transparent overlays to customize your storyboard creator!
4. Real-Time Collaboration
Storyboard creator provides real-time collaboration so you can work at the same time and see what your collaborators are doing in the program. It is possible to add comments that show up live on everyone's screens, so everyone knows what they're viewing.
5. Easy And Secure Sharing
The tool supports all major file types, including video files, images, animations, and audio files. You can also upload and share your storyboards with the rest of your team or the entire world.
Online Proofing Platform For Creative Teams:
You can work on your project collaboratively with other writers, directors, actors, animators, and even musicians! Krock storyboard creator provides a secure online proofing platform for creative teams with common ideas and goals.
Maintain control over what you view and when you view it and make adjustments to anyone's work instantly. Characters can be added in real-time, so you always know what is happening in the current frame in the movie.
1. Visual Comments
You can attach post-it notes to your images to add visual comments that stay linked to the drawings they refer to or use our text editor to add comments or annotations directly onto the drawings themselves. You can highlight thoughts or remember why you did something.
2. Video Review
You can view all your storyboards in a video review window to make changes quickly and easily and see how the story flows from frame to frame. Select an image and add a caption, then click play and watch your movie unfold before your eyes.
3. Review Images
You can view each frame of your particular video clip in the video review window so that you can catch mistakes and errors before they happen. You can also turn on the clickable play button at the bottom of each individual frame to see what happens next.
4. Structured Feedback
Once you have a storyboard, you can view what it would look like in film production. This allows for faster collaboration and efficient time with the team because everyone can view different parts at different times and have the ability to make edits and improvements as needed.
5. Customized Comment Section
Within the storyboard creator interface, you can choose to view and respond to comments. You can also press your spacebar inside the comment box and type your response directly onto the frame. You can also use our text editor to add comments or annotations to the drawings.
6. A One-Click Approval System
You can approve any comment with the click of a button. Press the lock icon next to any comment to add a green check mark. Press again to remove it.
The Bottom Line
It is important to know what you want your storyboard creator software to do for you, but it is also important to understand how it will complement what you already do. Storyboard creator creates a whole new way of telling stories in the world today and can revolutionize the way we work on a project.
Krock storyboard creator is an online storytelling tool that allows anyone to create and collaborate on pictures, captions, and words. Unlike word processors or spreadsheets, it's all done within a one-window interface that runs entirely in the cloud.
A cloud-based application gives instant access anywhere, any time – even if you're offline or traveling abroad.
Read Also: