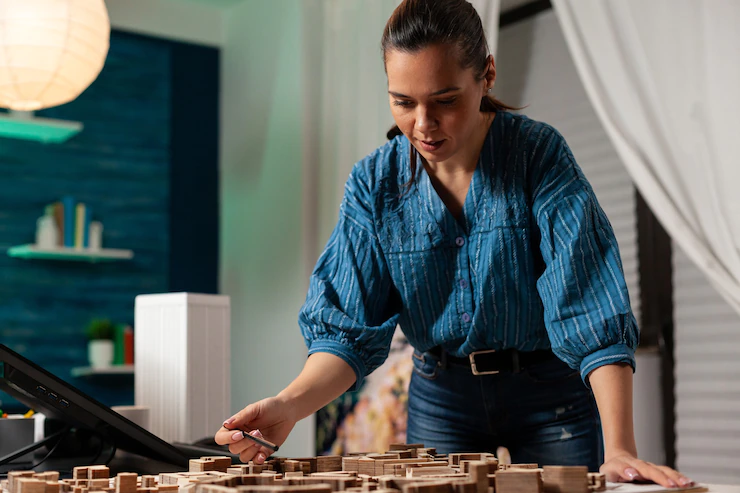 The recent pandemic has not been easy for the fashion apparel industry. This was probably one of the first industries to take the hit from supply chain disruptions and other implications of the Covid pandemic. However, it did not take long for them to revive their strength in the fashion eCommerce business, making it easier for fashion apparel businesses to bounce back.
Technology is the new reality of the fashion eCommerce sector. As a result, they have now started using various advanced technologies to deliver a better customer experience. One such technological application can be seen in the form of a body measurement app for clothing. This gives a unique experience to online shoppers, so continue reading to learn more about this technology.
Apps To Personalize The Fashion Of E-Commerce Experience 
There are many ways body measurement apps are helping fashion businesses drive their growth. Some of these ways include:
»Adding Size Guide Navigation:
Appropriate sizing is a very crucial part of the fashion apparel industry. It would be best if you were sure to place your size chart somewhere prominent and easily accessible, like your top navigation menu. You can start by providing fit guides and fit quizzes to gain your customers' attention for your website.
»3D Trials:
3D technology helps one deliver a virtual fitting room for eCommerce shoppers. These applications offer easy-to-use and easy-to-generate body measurements in just a couple of steps. Based on that, it helps suggest the appropriate sizes. The customer gets a highly accurate size recommendation, and the eCommerce merchants forecast the stock and help them order the accurate inventory. The user can experiment with their virtual try-on feature, where they can check their size and what they are looking for.
»Adding Remote Measurement Software:
Body measurement software gives the experience of checking remotely, working wonders for the whole user experience. This allows one to save unnecessary time loss and give a preview of your body measurements through the image. The latest AI-based 3D body measurement apps give you virtual 3D measurements, which is very important for the fashion industry.
Related Resource: 6 Key Things To Consider Before Developing A Restaurant Mobile Apps for your Restaurant
»Automated Input:
One of the most basic yet handy sizing applications available for a long time. You need to fill in the details like height, weight, etc., and access the best clothing from the size list. It is pretty straightforward to use, provides the exact information you need for proper size and fit, and removes all kinds of risks from the process.
Conclusion:
Advantages Of Body Measurement App in Fashion E-Commerce?
Body measurement apps play a key role in cutting down your return caused by incorrect size and fittings. Besides, these apps help increase the number of customers with appealing perks that include professional assistance with a tailored fitting allowing you to pick slim, loose-fitting, and many more.
Apart from that, there is customization where the body measurement software ensures to deliver custom fitting without measuring the fittings for a second time. This makes it easier for customers to make adjustments and alterations to suit their preferences.
Read Also: