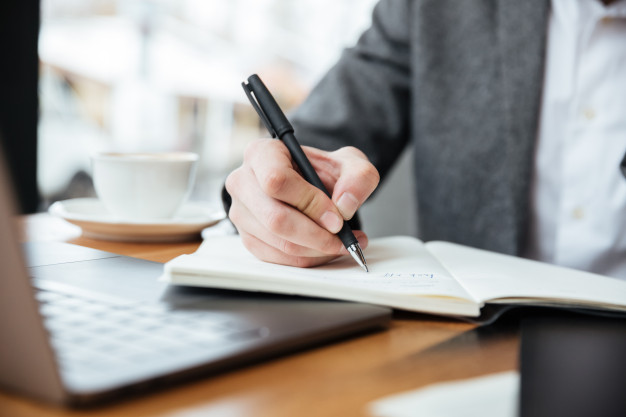 All writers know the importance of outlining, especially when it comes to long writing or research projects. Having a workspace to explore and organize your ideas keeps you on track and helps you truly grasp the concepts you need to convey.
There are many ways to outline — some people like to use paper and pen, or the classic whiteboard mind map. Even a simple word processor or notes app will do the job, however, online tools can make outlining faster, more organized, and more fun.
Any software designed for outlining can offer features that just can't be replicated with physical note-taking or a word document, such as instant rearranging, collapsible sections, or color-coding.
Not all of these apps are designed to be life-changing investments that will completely restructure your workflow. Sometimes, simple and affordable software that suits your work style can make a world of difference and boost your productivity. With that in mind, you may be pleasantly surprised at the ingenuity and creativity of some of these tools: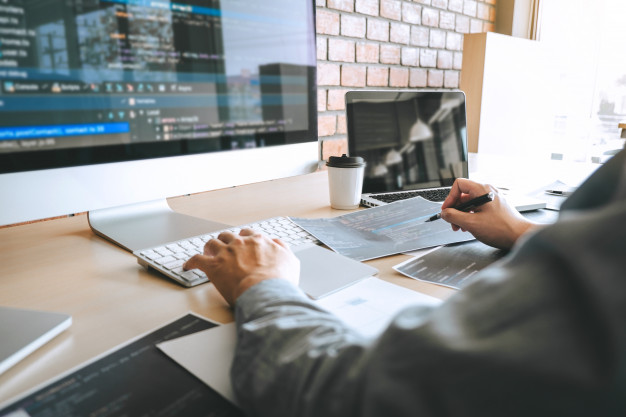 1. Gingko:
Gingko is a simple web-based software that lets you organize notes and outlines in a new way. Instead of the typical vertical orientation of most outlines, Gingko is oriented both horizontally and vertically, allowing you to create a tree-like note structure.
Simply create a "card" on one of the vertical columns and add as much content as you like. There are a variety of formatting options so you can create titles, subtitles, lists, or add links and images within each card. Next, you can add cards on the vertical column to the right to add additional information related to the first card, just as you would add more specific information underneath a bigger concept in an outline.
You can continue horizontally, working on the same subject, or you can add a new card to any of the columns to begin a new topic. At its core, it is basically an outline that moves in two directions rather than just one. Fans love Gingko because it gives you greater control over your notes, and of course, you can easily edit any part of your outline at any time.
The free version allows you to make 10 trees and 100 cards each month. Alternatively, you can upgrade to the full version by choosing a monthly price that works for you, with a minimum of $2 per month. The Gingko founder pledges to cap his personal income at $35,000 and donate all other revenue to charity.
2. Braincat:
Braincat takes the cake for the most unique mind mapping tool out there. This app is not only designed to make outlining easier, but it claims to actually teach you how to think more effectively about complex projects. Almost all brainstorming or planning apps and methods ask you to start from the big picture, right?
First, you write down the main topic, then the important sub-topics, and then get into the details. This way of thinking limits creativity because you begin by naming what is important before you even dive into the content.
Braincat guides you to think in the opposite direction. When you start a Braincat project, you begin by simply listing all details or pieces of information that are on your mind about the project. This allows you to clear your mind, and Braincat will also give you guiding questions to get your creative juices flowing and help you see different angles or perspectives.
After you've inputted all of these details and bits of data, you then categorize each item individually by creating "buckets" or main topics. Through this process, you get to objectively define each piece of information and see what it all boils down to.
Finally, you prioritize the buckets you created in any order that makes sense to you. Once you see how all of the project components fit together, then you name the project. This gives you the opportunity to change your views or make new discoveries rather than beginning a project with an assumption.
Braincat shows you all of your inputted information in a variety of formats, including a standard outline and an interactive mind map.
3. XMind:
XMind is open-source software for mind mapping and brainstorming. It functions as a typical interactive mind map; you start with the main topic in the center and add subtopics or other information branching outward, adding connections as you go.
The greatest features of XMind are the savvy interface and variety of outline design options, making it simple and captivating to edit your mind maps. There is a multitude of exciting and colorful templates that let you organize your ideas in different ways.
The app also offers compatibility with other software like Evernote and Office, as well as other nifty features like advanced search, password security, audio notes, and more. The biggest drawback of XMind is that it is more expensive than most other outlining apps; there are a variety of pricing options, including a recurring subscription for the latest version or purchasing the software permanently.
4. Checkvist:
Keep outlining simple with Checkvist, an online outline tool that sticks to the basics. Efficiency is the name of the game with this app — build straightforward outlines quickly without all the fancy stuff.
Checkvist emphasizes productivity with a multitude of convenient keyboard shortcuts for all major functions, even reordering list items. Many people prefer Checkvist because it has such a minimalist design but also is easier to edit and rearrange than a standard word processor or physical paper and pen outline.
A basic plan is free, or you can upgrade to Pro for a few dollars per month, which gives you access to additional features like attaching files, cloud backup, and more.
5. Cloud Outliner:
Cloud Outliner is an affordable app dedicated to Apple platforms and connecting your devices. It works similarly to Checkvist in that it has a standard outline structure with minimal extra features to let you just focus on what's important.
Create, edit, and rearrange collapsible outlines and checklists with ease, and organize all of your outlines in one location. Cloud Outliner specializes in seamless transitions between devices and a mobile-friendly interface. You can also sync with an Evernote account to quickly import or export information.
The major limitations of CloudOutliner are that it is only available for Mac and iOS, and you must purchase those versions separately if you want to edit your outlines on a computer and a phone or tablet — however, the iOS version is only $1.99.
Read Also: