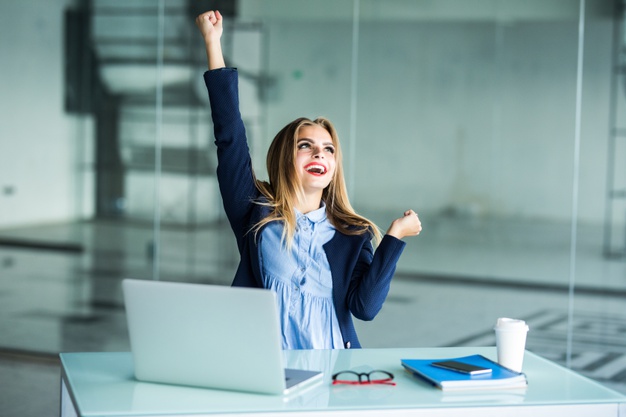 Many entrepreneurs, such as Warren Buffett and Steve Jobs, have built their empires from the ground up. These make them very inspiring individuals, not only to new entrepreneurs but to other people as well.
If you are one such individual who wishes to emulate their footsteps, you need to embody these seven traits that define a successful entrepreneur.
Good Listener
Many entrepreneurs are outspoken. But while they speak a lot, they listen a lot, too.
Take the case of Steve Jobs, who has earned quite a reputation for being a controlling, hard-to-work-for boss. Although this is the case, people fail to realize that he had a bevy of advisors helping him out every step of the way. Even if he was the undisputed leader, he listens to experts, specifically his Chief Design Officer, Jony Ive.
The same goes for Richard Branson. He considers listening as one of the three principles a leader must possess. To quote the Virgin Group founder," Listening enables us to learn from each other."
Innately Curious
Although curiosity can kill the cat, it can make one a successful entrepreneur, too. That's because curiosity leads to productivity, passion, and out-of-the-box thinking.
Curiosity places the entrepreneur on the constant lookout for improvement. Without this characteristic, we would literally still be in the dark ages. That's because Thomas Edison would not have invented the light bulb, motion the picture camera, and phonograph.
If it weren't for these ideas that were considered crazy during his heyday, the world would not progress.
Unafraid of Failures
Success is never a straight path. You're sure to meet bumps and failures along the way.
What will set you apart, however, is your willingness to bounce back after every drawback.
As per the reviews about Matthew Lepre, the young entrepreneur had a rough start after dropping out of university. Afterward, he launched online skincare and educational business that gave him a whopping $120,000 a month.
Although this is more than enough for a luxurious life, he decided to use this capital to build the Ecom Warrior Academy, his online mentoring program. Now, he's a millionaire jet-setting all around the world.
In essence, failures only remain failures if you don't do anything about it. If you want to be a successful entrepreneur like Matthew Lepre, you should treat these drawbacks as launching points for something better.
Admits to Being Imperfect
Some people view entrepreneurs as arrogant people who know everything. This is actually the opposite, as the most successful ones are humble enough to admit that they don't know everything. They're on a never-ending path to learning, which helps them acknowledge the things they don't know.
As with most successful entrepreneurs, you need to have an open mind. You need to be able to accept criticism because it can help you innovate more.
As Richard Branson puts it, "Successes happen from working and learning with some of the world's most inspiring and inspired people."
Courageous Enough to Say 'No'
Entrepreneurs are frequently met with numerous demands. Should you decide to micromanage your business every step of the way, you'll be more likely to suffer from burnout.
While entrepreneurs are well aware of the many opportunities out there, they also know when such an option is no longer suitable for their business. This makes some entrepreneurs a little selective, as they want to focus more on something that will most likely gain traction.
While it can be hard to say no, the ability to do so can keep your company from succumbing to an aspect called feature overload.
Take the case of Steve Jobs, who is the "King of Saying No." He was met with a whopping 350 products when he returned to Apple in 1997.
While all of them are good products, he decided to trim down the field to just ten items. Although it took him two years to do this, it gave Apple the focal point that the company capitalizes on today.
Keeps Everything Balanced
Entrepreneurs are known to work hard – that's why they're at the top of their fields. However, they don't just do business. They take some time off, too.
They spend time with family, go on vacation, just like the rest of us. This is one of the things that make them successful in everything they do.
Take the case of Mark Zuckerberg, founder of the most profitable social media platform in the world. According to the tech magnate, he doesn't fail to make time for workouts, travel, and family bonding.
Although you may not be at Zuckerberg's level yet, you need to maintain a good work-life balance. The riches you make will all be for naught if you have bad health or your family has been broken apart.
The same applies to your employees – they need this balance, too. You'd want them to be happy with their work. More than just influencing your performance, this can contribute to your company's success.
Knows the Value of a Good Team
No man is an island, and this is particularly true for business. No entrepreneur can do everything alone. You might be smart and talented, but you can only go so far.
If you want to succeed just like the other entrepreneurs on this list, you need to build a good team.
Remember, human resource is the most essential treasure any company could have. New technologies are useless if these cannot be utilized well by your employees.
Apart from knowing the value of a good team, it would help if you do not forget to show your gratefulness. Contrary to popular belief, this need not be monetary all the time. If you're strapped for cash, there are many cheap ways to do this.
For example, you could host an Appreciate Your StaffDay. When employees feel appreciated, they work better. In the long run, this translates to better productivity for your company.
There you have it – the seven characteristics that every successful entrepreneur has. Should you miss any attributes stated above, perhaps it's time for you to work on it right away!
Read Also: