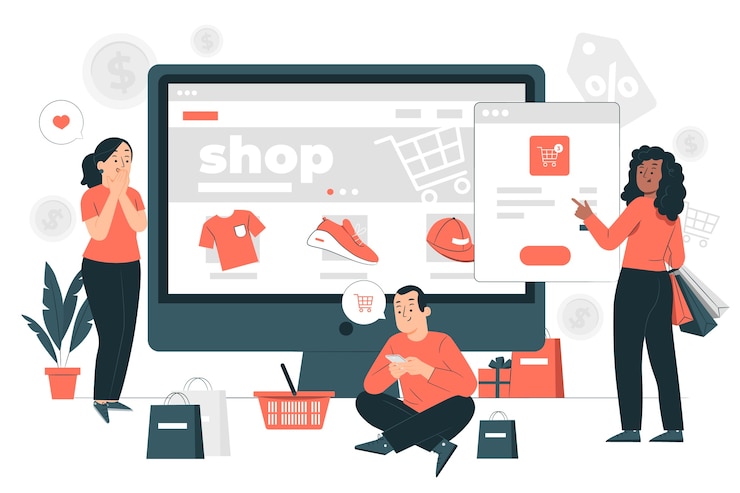 The online retail space is highly competitive, thanks to a rapid consumer shift toward e-commerce channels.
The quick transformation in the sector to capture consumer demand is changing consumer behavior. Shoppers have more expectations than before.
Stocking up the right items for the target market is no longer enough. Instead, you must meet customers' needs for quick and affordable product delivery. Consumers are constantly benchmarking multiple stores for the best deals.
Therefore, you must select an Ecommerce platform that offers an exceptional shopping experience at affordable prices.
Picking the Right E-commerce Platform for Your Needs
An e-commerce platform is an underlying foundation on which your business operates.
The value of your business depends on the quality of the platform. Selecting the right one provides you with the features and functionalities to easily build your online store. This way, you will generate more leads and sales by attracting more customers to your website.
Shopify, BigCommerce, Wix, Squarespace, Square Online, Shift4Shop, Shopwired WooCommerce, and Ecwid are the top-rated e-commerce platforms of 2022.
But how do you select the best one for your business? Here's how.
1. Determine Your E-commerce Needs
Know what your company needs to function effectively before you look for an appropriate e-commerce platform. Determine where your business is currently positioned and formulate a roadmap of where you want to take it.
Find out the user experience and features your current website offers to determine the improvements you need to function successfully.
The ultimate goal of any business, apart from customer fulfillment, is growth. Therefore, you must have a clear plan of where you would like to see your business in the future.
You want to select a platform that will let you scale up your business and improve the shopping experience over time. Some of the features you might want to consider are scalability, performance, underlying architecture, mobile requirements, and security.
2. Set a Budget
The best e-commerce platforms might be costly or beyond your budget.
However, it does not mean that there are no great affordable choices. Some have hidden costs that add up to exorbitant amounts. While creating your budget, including the development, maintenance, license, and setup costs.
The budget for your e-commerce platform depends on the size of your business, added features, and sales volume. Consider whether you would like your website designed and developed in-house or outsourced.
When thinking about maintenance fees, keep security management, SEO, analytics, and marketing costs in mind. Lastly, check the integrated payment system to see whether the transaction cost matches your budget.
3. In-Depth Research on E-commerce Solutions
Once you have a budget and clearly have stated your business needs, go on and look at various e-commerce solutions, their costs, limitations, and strengths.
Look at their functionalities and features to weigh the options. One of the most important factors is whether you want a cloud-based or self-hosted e-commerce solution.
Furthermore, find a platform that fits your specific niche. Your in-depth research should include submitting a formal request for proposals, getting in touch with your vendor to discuss your needs, and finding out more from successful merchants and e-commerce consultants. Schedule a trial session of the platform to have a first-hand experience of its performance.
4. Evaluate and Select
At this stage, you have all the necessary details about multiple e-commerce platforms. Look into your previous steps, from your needs to the in-depth research.
Compare various platforms and carefully cross the unsuitable ones before deciding on your winner. Have a spreadsheet listing each platform's features and benchmark them with your needs and budget. If a platform lacks a feature you need, find out if you have ways to work around it effectively.
Look for extra attributes like the ability to integrate proxies which allows you to conduct extensive market research, web and price scraping, and competitor research.
Unmetered residential proxies give you extra freedom to bypass geo restrictions and anti-scraping mechanisms. In addition, these residential proxies offer top-notch security with unparalleled privacy and anonymity. Therefore, you can extract reliable data to make sound business decisions.
Conclusion
Selecting an appropriate e-commerce platform for your business requires enough time and planning.
Nonetheless, it is an important aspect of e-commerce that none can ignore since the benefits are overwhelming. It will enable you to escape common e-commerce mistakes and scale your business.
Besides, picking the right platform will boost sales, increase profitability, improve operations, and brace your company for future market turmoil. With the right e-commerce platform, you will take your business to a whole new level.
Additionals: