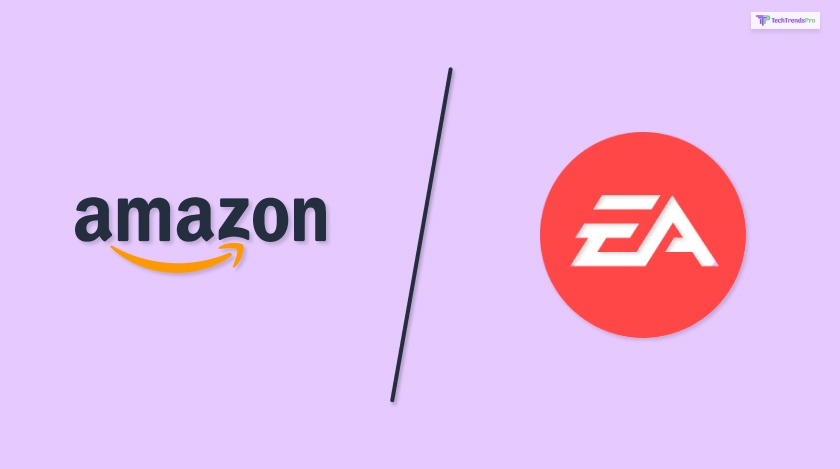 The price of EA shares has increased by 3.5% ever since the rumors began spreading two days ago.
Key Points:
Amazon might make a move to bid for game-developing company Electronic Arts (EA).
Amidst these rumors, the price of Samsungs shares increased by 3.5% yesterday.
This can be a big move for the gaming industry since Amazon already owns Twitch, Prime Gaming, and even Amazon Luna.
Unconfirmed rumors of big tech company Amazon regarding their chances of bidding for game developing and publishing company Electronic Arts (EA) spread like wildfire on Friday, 21st August 2022. This caused EA shares to rise by 3.5% overnight.
Amazon has always been eyeing a bigger share in the gaming industry. They have already bought various gaming services and platforms like Twitch (for live streaming) and Prime Gaming (gaming offers). It also has Amazon Luna, Its own cloud gaming service as well.
On the other hand, Electronic Arts (EA) is already a famous video game developer and publisher. Famous for creating games like FIFA, Madden, Star Wars Jedi: Fallen Order, and Apex Legends, they have created quite a good name for themselves.
However, the company came under scrutiny when it created games with lots of microtransactions on them. Their financially predatory policies with the use of microtransactions have received a lot of backlash and hate from the gaming community.
EA also received hate from a significant portion of the gaming communities after they proclaimed that single-player games are dead and that multiplayer games are tyhe future. However, they have since gone back on their own words ever since Star Wars Jedi: Fallen Order turned out to be critically and commercially successful.
We have seen a lot of business events happening in the gaming industry this year, starting with the acquisition of Bethesda Games and Activision Blizzard by Microsoft. Also, Take-Two Interactive is planning to take over Zynga also.
Amazon is also reportedly gunning for more investments in the form of acquiring iRobot (known for creating the vacuum robot Roomba) for $1.7 billion. Additionally, Amazon also bought primary care dealer One Medical for $3.9 billion.
Read Also: