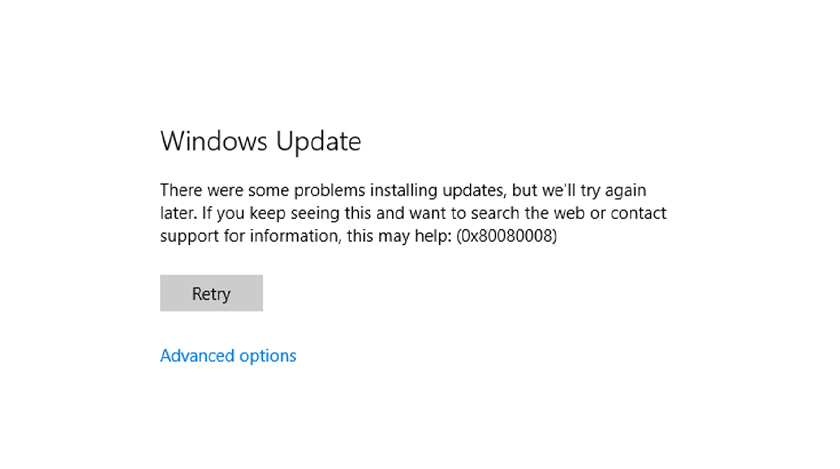 The latest news is reporting that many Windows users are facing issues while updating their Windows. Some Windows users when performing an update are facing a Windows update error 0x80080008. Which further stops future updates. 
The problem is real and many users have been affected by this. You might think about running the Windows update troubleshooter, but that would not give you permanent solutions. As soon as you restart your device, the problem comes back. 
So, what now? How will it be resolved? Here we will talk about some steps that might help you in overcoming this problem. Let's take a look at those one by one.
Feature Update To Windows 10, Error 0x80080008 – Quick Fix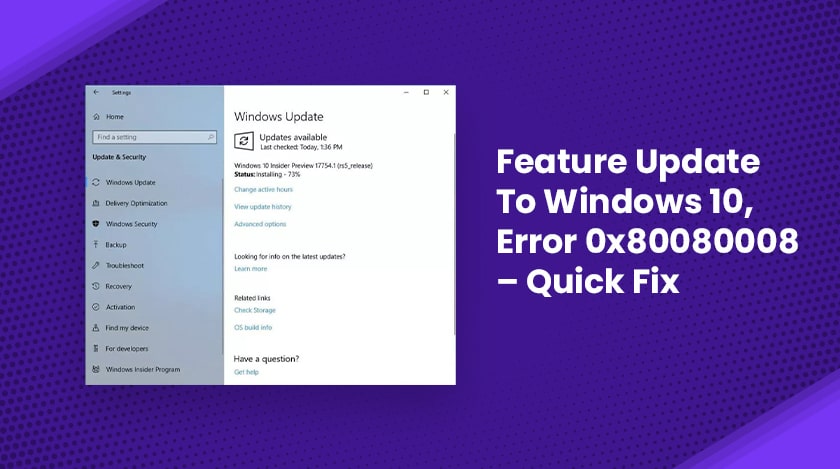 Method 1 – Restart Your Windows Update Service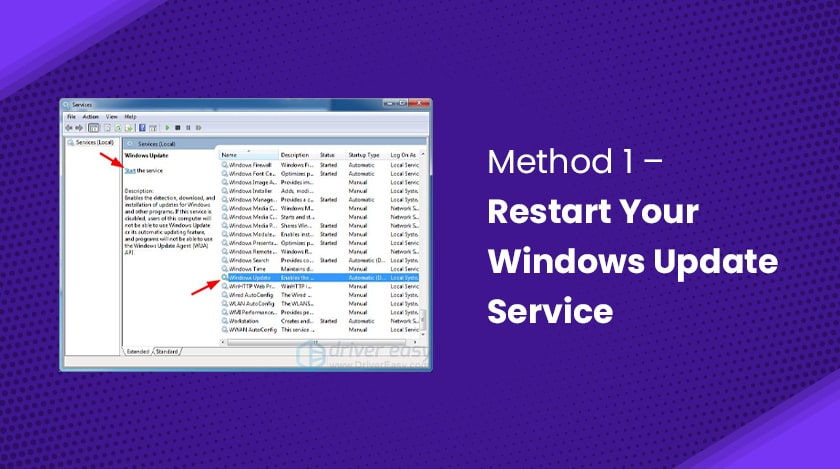 Go to your device menu and search for "cmd"(command prompt).

Right-click on the "Command Prompt", then click on "Run As Administrator".

Type this code in the command prompt 
"net stop bits
net stop wuauserv
net start bits
net start wuauserv"
  4. Run the Windows updates again to see if the problem has been resolved.
Method 2 – Disable Your Antivirus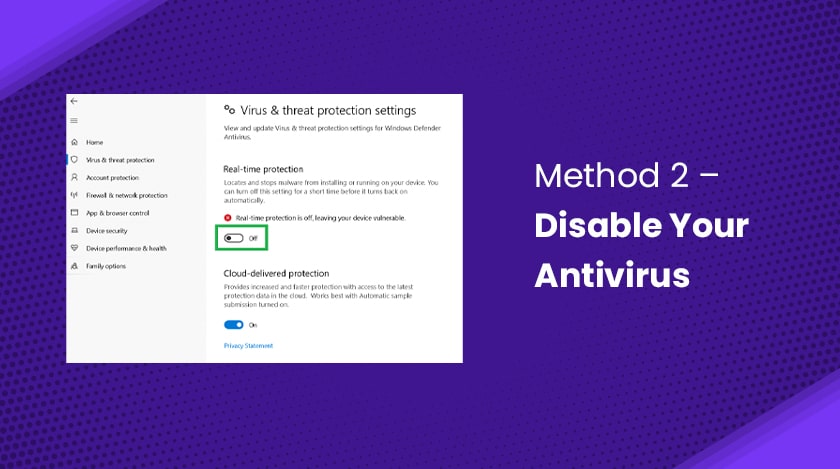 Many people have reported that any third-party antivirus might just be another reason for getting this type of error. The 0x80080008  error might appear for that reason as well. 
What you should do in that case is to disable some features of the antivirus and check. If the problem goes it's well and good, but still if it doesn't then you better completely disable or uninstall the antivirus. 
If all the above-mentioned fails for you and still the problem doesn't go, then try the next method.
Method 3 – Turn On Auto-updates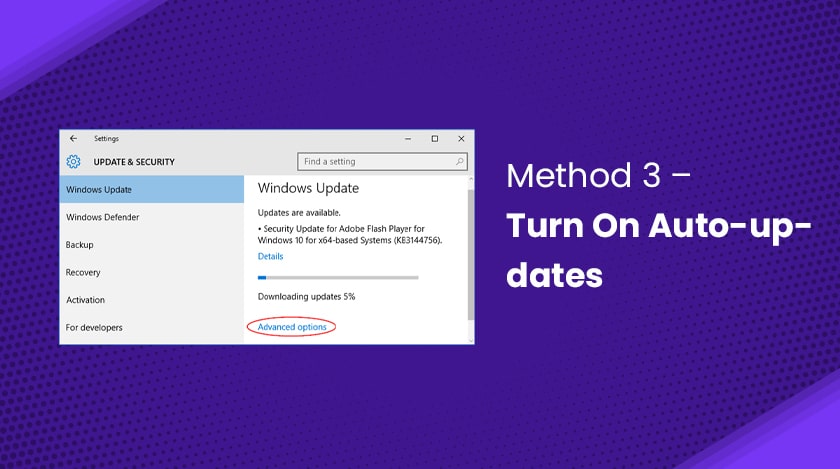 In many cases, if the auto-update is on for your Windows, then it will automatically update the features and installs them. And you might simply avoid facing the error 0x80080008. Otherwise, if your system doesn't allow auto-updates, then you better change this feature and turn the auto-update on. Check how you can do that.
Go to your device "Search Menu", Search for "Windows Updates". Hit enter.

Click on "Change Settings".

You will find the "startup" option, where you can set it to "automatic" or "manual".
Method 4 – Run sfc Command
While you have any update failure on your system, multiple Windows update files can be affected due to that. We have a solution for that. We can run an sfc scan on our devices. Here is a step-by-step method for that to fix the 0x80080008 error.
Go to the "search-box" on your device and type "cmd".

Then you will have "Command Prompt", click right on it and then click on "Run as administrator".

Then type "sfc/scannow" in the command box and press enter to run the command.
This will scan your entire system and repair all the corrupted files. After this process ends, now try to proceed to your Windows update.  
Conclusion
–
Fixing Windows update error 0x80080008 might be a critical task to do. It might not be resolved in a single step, you might have to go through more than one before you can finally have your updates up and running. 
Read also –