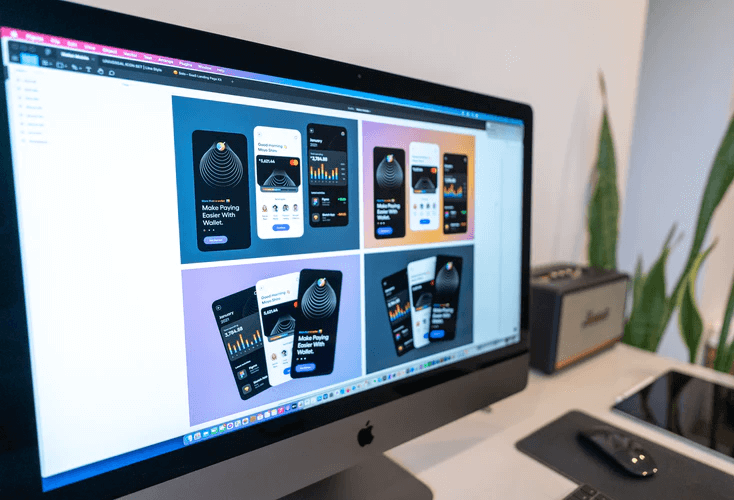 What's one of the best methods for presenting data in front of an audience? One word: Infographics! They are a fun and effective way to display information, and I know you agree.
You may check an example of an infographic presentation we have kept up through our blog of WordPress usage beginner's guide.
You might always enjoy looking at graphs, diagrams, and charts but feel like you don't have the skills of creating one yourself. There shouldn't be any doubts in you because plenty of online diagram makers are available for designers — noobs or pros.
We have been in your shoes before, and we understand how frustrating it is to start from scratch. You're in luck because you can create excellent diagrams with our templates for free! You can quickly look for a specific template in various categories with just a few clicks on our website.
Did this convince you to learn a new skill with our help? Then, scroll down!
Creating an Account With Venngage
Before creating a diagram with Venngage, make sure you create an account to save your work online. This will allow you to revisit projects that you didn't get to finish and save your favorite templates.
Note: Venngage will ask what kind of templates you want to design by presenting samples after signing in. Venngage just wants to know what to recommend while you're looking for templates to use.
After making an account, click the Template tap above the page.
In the search bar, type in Diagrams to quickly find various templates of Venn diagrams, Spider diagrams, flowcharts, and more. If you want to explore different subcategories under charts, Venngage has organized the categories on the left side of the page.
Tip: If you are not sure about the template design, you can also click Preview to enlarge the image and see the details of the template. However, you can go on and click Create if you think it suits your presentation.
Editing Venngage Diagram Templates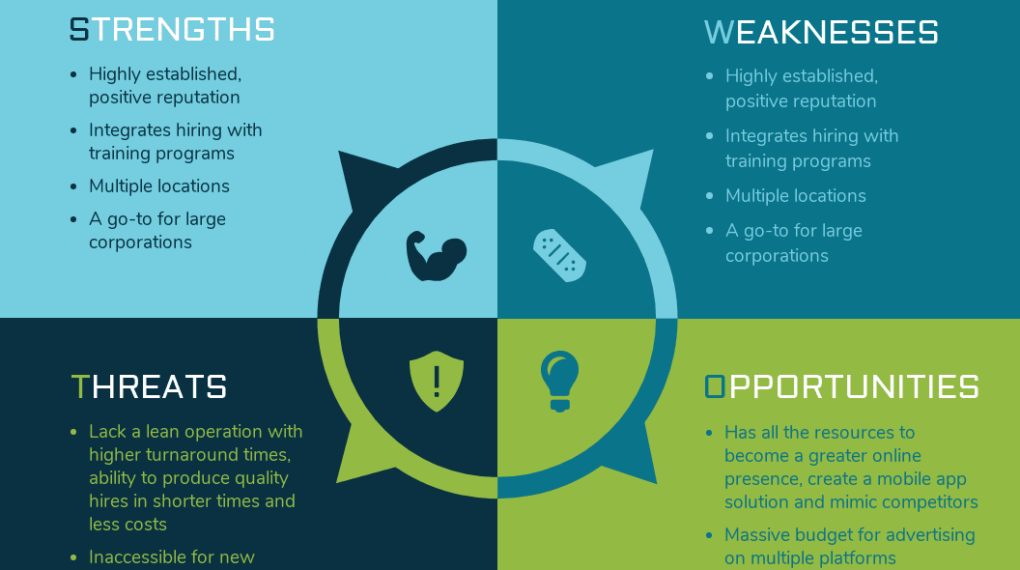 Customizing a diagram with Venngage is as easy as counting one to three. The website speaks for itself; the tools are labeled for easy navigating and have multiple edit options. Also, if the presentation requires multiple slides and graphs, you can copy the template or add numerous blank pages.
Many users have taken advantage of our online diagram maker and have created more than 10 pages, redone templates to fit their needs, and tweaked designs for a comparison.
Once you're done labeling data and editing your design, it's time to download your edited infographic. Was customizing our editable diagrams a piece of cake? If yes, then look at these cool diagram templates that you can save now!
SWOT Analysis Templates
Our editable SWOT analysis templates come with a SWOT analysis tool for easy editing. All you have to do is to click any of the templates, edit the text from your desired template, then download them to your device. Here is a rundown of other SWOT analysis templates that you can find in Venngage:
Visual Column SWOT Analysis
Corporate Employee SWOT Analysis
Colorful Icon SWOT Analysis
Fishbone Diagram Templates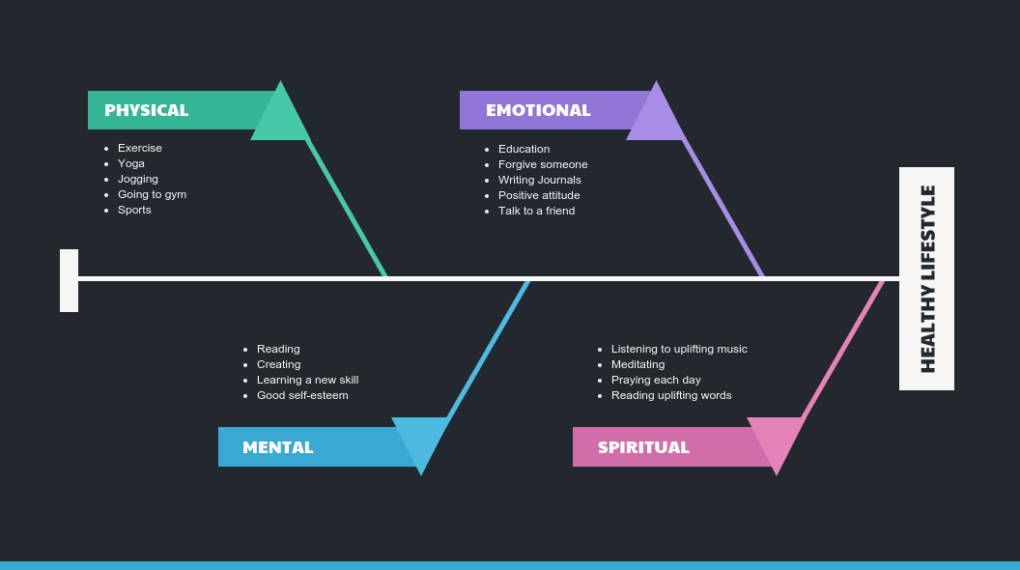 Here, we have designed a brilliant fishbone diagram for cause-and-effect data presentations. Creating one might be time-consuming, but you can finish this template in a few minutes with our tools.
The template shown above can only be saved and edited by premium users. However, if you cannot sign up with our premium plans, you can check out these other attractive fishbone templates.
Light Cause and Effect Fishbone
Dark Cause and Effect Fishbone
Venn Diagram Templates
Our three-set Venn diagram templates are the most sought-after templates by our users. Even so, you can still make your presentation unique by customizing your design's color palette and fonts. Meanwhile, see the other types of Venn diagram templates below:
Two-set Venn Diagrams
Four-set Venn Diagrams
Diamond Business Venn Diagrams
Tip: Make sure that when labeling your data, the text's color matches your circles to avoid a cluttered look. Keep this in mind for all types of templates you will edit in your following projects.
Site Map Templates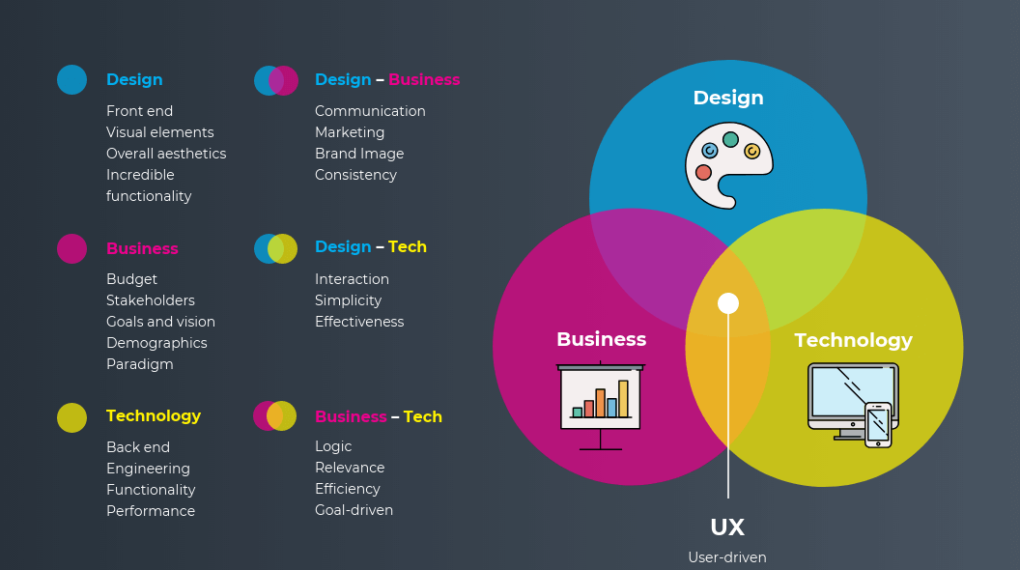 When you're developing a website, impress your site visitors with our free site map templates. Non-designers and beginners like you can take advantage of our user-friendly tools and make your website look like it was designed by a professional. More so, look at these other site maps that make it easy to get creative:
Light Color SAAS Site Map
Dark Startup Site Map
Colorful Startup Site Map
You can also use other trendy graphs and charts, such as pie graphs, bar charts, and more. All you got to do is browse the template categories or look for the type of template you want in the search bar on our website.
It's time to let go of those dull blank templates and use to your benefit our excellent editable diagrams. Go on and head to Venngage.com for free and easy-to-use editable templates!
Well! don't forget to flesh a glance over our bonus guide of great website elements, we are gifting to you:)
Read Also: