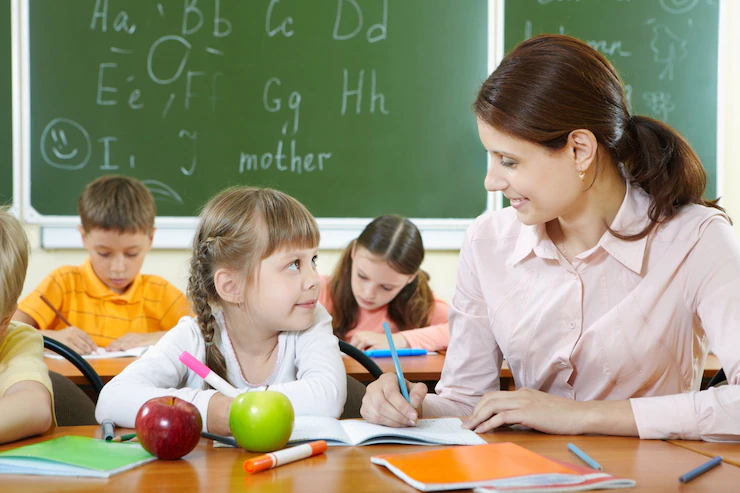 Learning always depends on the environment. Whether it is a usual indoor classroom or an outdoor open space, it is crucial to design and organize that in a proper way. Schools are the places where children get their lessons.
So, along with having bookish knowledge and education, they also need to be educated with some life skills. A well-designed and organized classroom will always be encouraged not only by the children but also by the teachers and parents.
As you are choosing the best teachers desks, you also need to focus a little bit more on designing and organizing the indoor classroom.
Here, in this article, we are ready to guide you with some tips and tricks to design your classroom and also organize it in the proper manner.
Related Resource: How to Create An Online Education Website like Udemy: 6 Steps to Follow
Designing For Logistics
In the school-age environment, you are definitely going to require dedicated spaces for privacy, activities, storage, and display.
1. Places For Group Activities
Isn't it obvious that the classroom will need a dedicated space for group activities? Classrooms are not only for learning. There have to be some group activities required for enhancing the overall learning process.
2. Places For Privacy
It does not mean the students will always be in the mood or requirements of staying in groups and with other students. You need to ensure that the classroom space is offering a dedicated space for their privacy with a sitting capability of one or two students at least.
3. Places For Storage And Display
Schools and classrooms will also have school supplies. With a number of school supplies, you will need to store them. For storing them, you will need separate spaces.
You just can not think of having a storeroom and storing all of them in the same room. Each classroom must have individual storing and display spaces.
4. Aesthetics
High-quality, school-age programs provide positive messages to children and youth. The best way to communicate to school-age children that your program is "a great place to be" is via the small touches you are placing throughout the environment, which expresses the personality of your particular program.
5. Home-like
More importantly, both youth and children must feel a sense of belonging when their classroom environment is more like their home. For that, you can think of including the following.
Non-toxic plants.
Soft furniture.
Cushions, throw pillows, bean bag chairs.
Soft and natural lighting.
More neutral paint colors.
Inexpensive frame for hanging children's artwork.
Decorative touches.
Organization
Suppose you walk to the local departmental store to grab an item for dinner really quickly. Eventually, you found that the aisles and also the items are not at all arranged in the proper way. It will not only take you more time to find a product but also will make you irritated.
The same goes for the children and youth as well. In the classroom, when they are going to grab the colors, they can not spend a lot of time finding where they are actually stored. Thus, along with designing, you also need to pay attention to organizing the space as well.
1. Organize For Independence
Firstly, the basic idea behind educating an individual is to make them independent. It starts at school. Organize the staff in a way that the children can find them on their one and do not need help from an elder.
2. Organize For Easy Use
All the materials should be organized so that the children become willing to interact with them. You need to organize everything in the proper manner so that the children can find it when they need it. Make them say, "I can do this on my own."
3. Organize For Learning
For easy use and independence, the steps you are going to take in organizing are going to help the children in overall learning. It will help them in keeping the space tidy, and clean, and they will also learn to be organized and keep their space well-organized as well.
Final Talks
We believe that after reading this article; now you know what you are required to do in terms of designing and organizing. Still, if you have any doubts or queries, you can always reach us without any hesitation. We always try to come up with a solution as soon as possible.
Till then, all the best for your task.
Read Also: