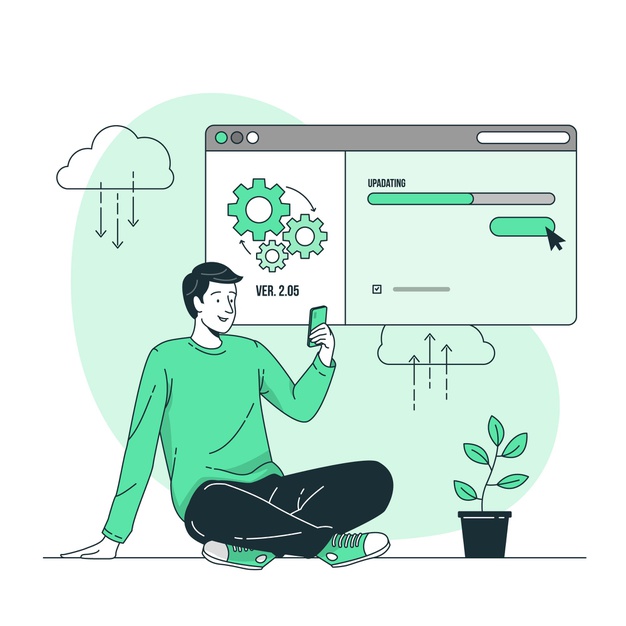 It is said, "Old is Gold." But when it comes to computers and technology, "New is Always Better." With so many changes on the technological front, it's not ideal to use outdated versions. But it doesn't mean you have to spend tons of money to purchase a new device. By installing the new updates and upgrades alone, you can enhance the productivity of your computer. Recent research proves that updated technology keeps the employees motivated, contributing to their workplace productivity.
Here's what you need to do to keep updated technology
1. Keep the RAM up to date
Adding more memory to the computer can enhance its productivity by delivering an instant performance boost. If your employees require heavy applications on their computer, it is better to upgrade their RAM for smooth functioning. Even for regular use, updating your computer's RAM can help dismiss the background applications. After updating the RAM, you will notice that the computer is much more efficient than ever, thereby making your employees even more productive.
2. Keep a Regular Check on Your System's Disk Space
If your employees face a regular run out of storage space on their computers, you will have to invest more in buying hard drives. For instance, if you own a macOS at your workplace, you might be familiar with the constant struggle of cleaning the disc space.
In such situations, you can ask your employees' to free space on their devices. Even Apple recommends that you must clean disk space on Mac regularly for better performance. If the system's storage is not enough according to your employees' requirements, you can always encourage them to use digital storage platforms, iCloud, to save their additional data securely.
3. Upgrade the computer's processor regularly.
The processor of the computer at your workplace acts as its nervous system. With the updating technology, the processors have also advanced with time. For example, switching from i3 to i5 at your workplace can help you stay connected to the updated technology without impacting work efficiency.
4. Go for software updates
Every day the software developers work on fixing the bugs of the previous version of the software. Using outdated software at your workplace can make your employees and their systems slow. Experts recommend installing updated software as soon as possible. The same goes for Operating System Updates. Keep on checking for the latest software updates to keep your device up and running at its maximum potential.
To sum it up
When it comes to running a successful business, besides marketing or branding, system efficiencies are something that every business owner must keep an eye on.
By doing so, you will not only enhance your employees' work efficiency. You will enable yourself to utilize your time to make effective strategies rather than worry about slow processors or the systems' performance.
So, keep in mind these tweaks and upgrade your experience automatically
Read Also: