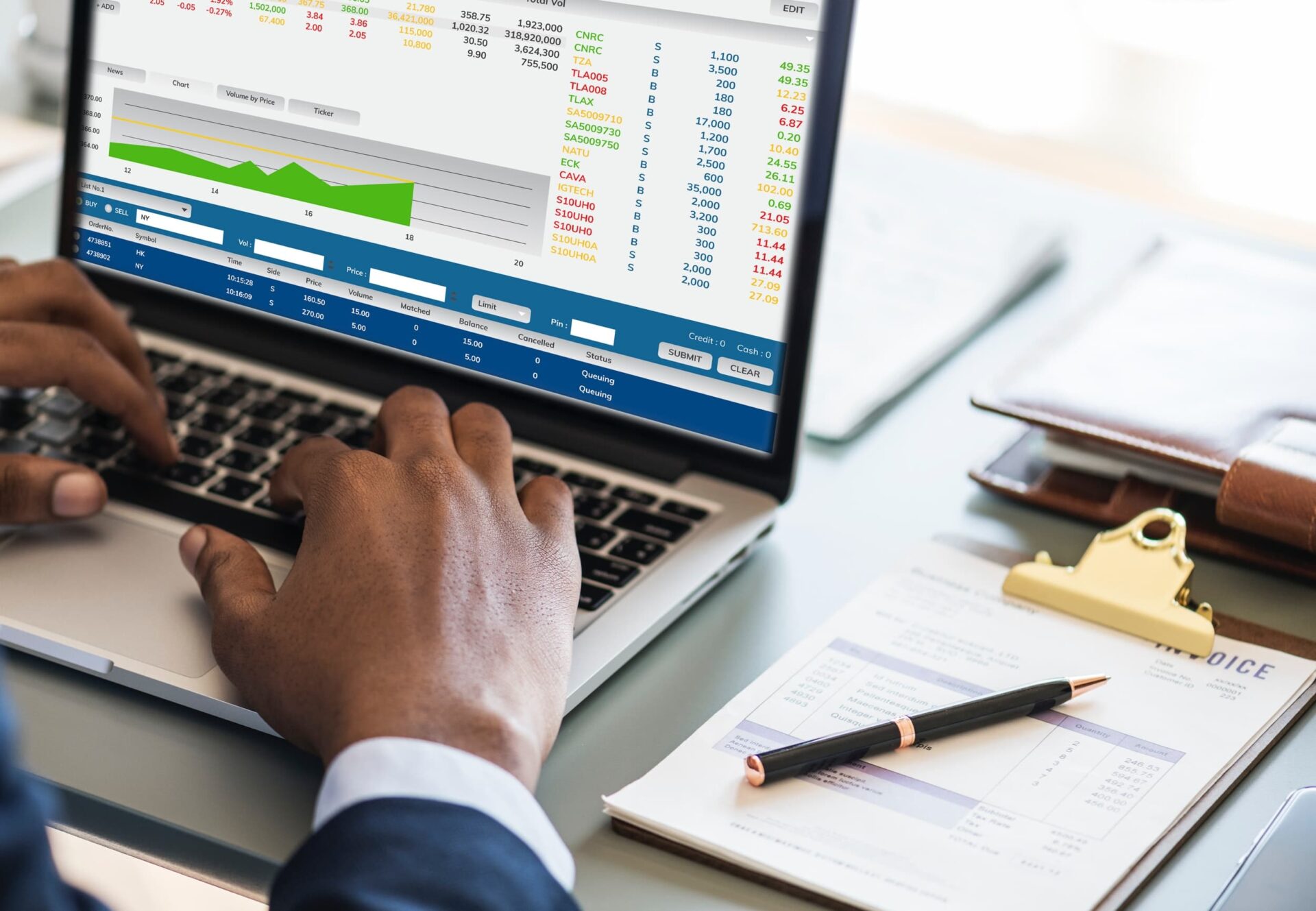 Have you ever wondered about what kind of accounting software you should get for your business? These kinds of software are beneficial because it helps with keeping all your information in a safe condition with very little risk of security breach. Plus, it allows you to always update information safely wherever you go!
But with the many kinds of accounting software to choose from, which is best to consider? If you're still wondering what software to trust then read on! I did the research and share with you the list of nine important accounting software you must know!
Using a great piece of accounting software like some of the fantastic tools and services offered by EZLease for example ensures that you have a simple, effective, and affordable way to manage your finances. It also ensures that sensitive financial data about your business stays secure at all times. Good accounting software can prove to be a real asset for a business. It can help optimize your time, prevent errors in filing for taxes, and can even give you a clear and comprehensive idea about the overall financial status of the company.
List of Nine Important Accounting Software You Must Know:
There are many things to look into when selecting accounting software. From data security to the extra necessary features, you have to ensure that you get what you pay for with scalability and protection in mind for better data storage.
But besides this, it's also crucial to look into the type of software you're getting. Here are the nine best ones to choose from:
1. FreshBooks:
FreshBooks is one of the main leaders in accounting software, with everything you need rolled into one system. It's best made for freelance accountants and small businesses alike, thanks to their easy-to-use interface that many appreciate.
It's used by over five million people worldwide, which helps streamline time tracking and invoicing. It also has an easy collaboration between team members, with an innovative dashboard to prioritize tasks while managing payments. You're able to collect all data, invoices, and payments (from many payment methods) without the hassle with this type of software.
2. Sage 50cloud:
This is one of the best online accounting platforms known today, which is built to help businesses manage finances effectively, while also complying with taxes and reporting requirements. There is 50 enterprise-level features to improve the way you handle your finances and taxes, as well as budgeting, expenses, inventory, expenses, and more!
It also has the mobile capability for you to be able to make payments and update your information on-the-go, no matter where you are. Its accessibility and a wide variety of features are what make it an amazing software to get.
3. NetSuite ERP:
NetSuite ERP is made as a customer relationship management solution. However, you can also use it for sales force and marketing. They also have the features you can use to manage orders and improve customer support.
I like its simple features, which make it easy to manage finances. It includes the standard and necessary features, such as the pre-configured and customizable dashboards, as well as the automation and scalability to improve your business as you go.
4. FreeAgent:
FreeAgent is one of the most powerful and feature-filled online tool, which is best suitable for freelance writers and business owners with their accountants. It's simple and keeps a tab on finances well, with everything you need for accounting.
It has a variety of tools which help control and manage the financial operations of your business, from cash flows and expenses, down to your taxes and performance. Tens of thousands of businesses use this software!
5. Zoho Books:
Zoho is a reputable company that offers products to help streamline your business. They offer Zoho Books, which is accounting software made of the top-quality. It provides the great value for money, which makes it easy to send and track invoices, as well as sends payment reminders on its own. It also automates your bank feeds, integrating with Stripe for simple payments.
It also comes with mobile optimization and the option to collaborate with your team.
6. Xero:
Xero helps business owners, accountants, and advisors to access and manage their finances no matter when and where they are. Business owners can track and manage all aspects of their finances, from their employee wages down to their payables and cash flow. You're also able to customize the software according to your rules and needs.
The software has connections to thousands of banks and institutions worldwide, so you are able to pay and receive easily and use all information and features in real time.
7. Sage Intacct:
Intacct stands for Internet and Accounting, an advanced platform for many accountants and businesses. You'll need to be well-knowledgeable about accounting with this, as it provides the steep learning curve with its advanced features which gold coast accountant has.
They have the basic necessities for tracking financial performances, as well as the advanced modules such as revenue recognition, project accounting as well as global consolidations. Big businesses and advanced accountants can surely take advantage of such extensive features.
8. QuickBooks Enterprise:
QuickBooks is an accounting system for small business and freelancers. Its professional business version is the QuickBooks Enterprise, which is best made for experienced users with its advanced accounting modules and features.
You are able to manage your employees, payroll, sales, reporting, purchases, and your inventory with this. It also comes with a feature where you can have automated tax-deductible expenses, which is highly beneficial for many businesses.
9. Brightpearl:
An alternative to the top choice FreshBooks goes to Brightpearl, which is best for small and medium-sized companies. They both have similar functions, though very different price range. Brightpearl may come at a more expensive price, but it has the design made for your retail purposes.
This cloud-based software can have managers do accounting, manage accounts and inventory, all seamlessly and effortlessly. It can even be used on your mobile!
Wrapping It Up:
Accounting software is crucial for businesses today, having the security and benefits for all your data. That's why it's important to do your research to select the best software according to what you want and need for your company! And with a list of reputable companies, you'll know where to start.
I hope that this list of nine important accounting software you must know which can help you out! So don't wait any longer and look into any of this software now.
If you have any questions or want to share your tips and experiences on any of this software, then comment below. Your thoughts are much appreciated!
Read Aslo: