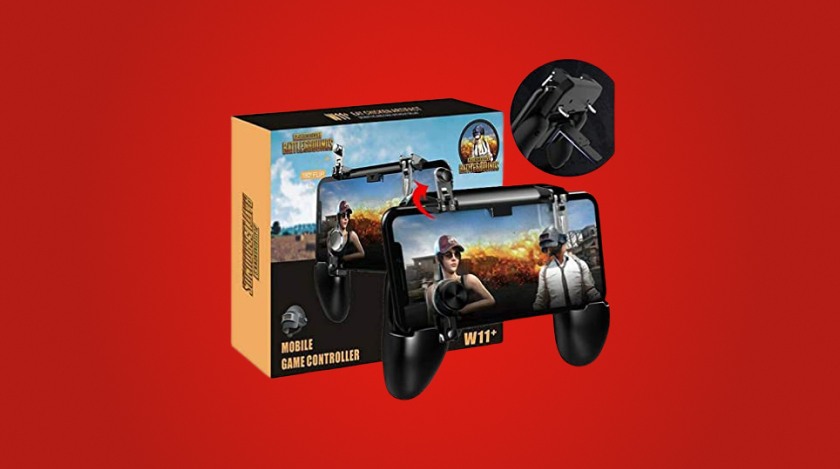 If you tell me that there is no one around you who plays PUBG mobile, you are lying. I am sure you are a PUBG addict yourself, and you are looking for a way to get more kills on all your PUBG matches. Using the PUBG mobile controller can boost your gaming experience up to a higher level.
Gamers have been using controllers, joysticks to play games for years. There was a time when, as kids, we used to play games on DVDs using joysticks. But, after PC games started getting popular, controllers became of utmost necessity.
Whether you are playing on a PC or using gaming consoles like Playstation or XBOX, you need a gaming controller. And there are different brands with just the features and looks that your gaming persona needs.
There are brands like Sony Dual Shock 4 (PS4), Xbox Wireless Controller, Xbox 360 Controller, etc.
Now, that was all about PC gaming controllers. Let us now see what gaming controllers we can find for smartphones and how valuable those might be as PUBG mobile controllers.
What Is A Mobile Game Controller?
A mobile game controller is simply a game controller that you use on your mobile phone. There are many different options to look for. Mobile gaming is on the rise, and gamers are looking for various tools to be more experimental and play better.
Do You Need A PUBG Mobile Controller?
It is totally up to you to play using a controller or play on the phone as most other players do. However, gamers love to be experimental. So if you want to play PUBG, unlike the other regular players, then use a controller.
Does PUBG Mobile Support Game Controllers?
The straight answer is no. PUBG mobile has no official controller support as claimed by its developers. Other mobile shooting games provide controller support but sadly not PUBG Mobile. PUBG Mobile is completely a smartphone-based shooting game that is made for playing on a touch-based phone using your fingers.
What Other Games Support Game Controllers?
Suppose you want to play games on your mobile using controllers, and it doesn't matter whether it is PUBG Mobile that you are playing. In that case, I have some alternatives like Call Of Duty, Fortnite, Minecraft, Dead Cells, Shadow Gu Legends, GTA San Andreas, Modern Combat 5, etc.
How To Use A PUBG Mobile Controller?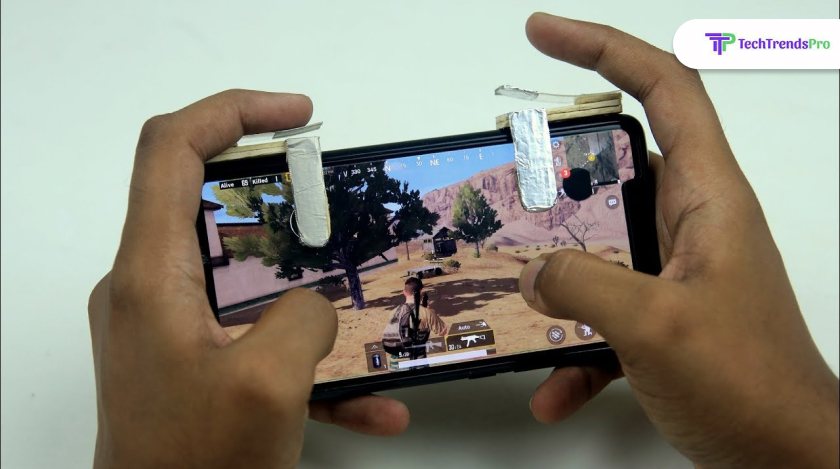 Well, this does sound contradictory to what I said earlier about PUBG Mobile not supporting controllers. So, yes, there is no official controller support for the game, but you can play it using physical controllers.
Physical controllers fit around your phone. This controller has specifically placed arms that will do the button pressing for you. These controllers work with secondary buttons. This controller doesn't work as a regular game controller; it just minimizes the screen touching for you. Many gamers find these controllers amazing.
Bluetooth, Wired Controller:
As I said earlier, PUBG Mobile officially does not support controllers; there is a limit to how much you can use a controller if you are opting for it. You have to install a Keymapper app for playing PUBG Mobile with a controller.
First, you have to connect the controller to your mobile device.

Now launch a key-mapper app. You can use apps like Panda Gamepad Pro or Octopus. These apps will easily guide through its setup process.

You have to assign gamers control to your controller's buttons before you launch the app.

If you are done, Launch PUBG mobile through the app.
How To Play PUBG Mobile Using Emulators?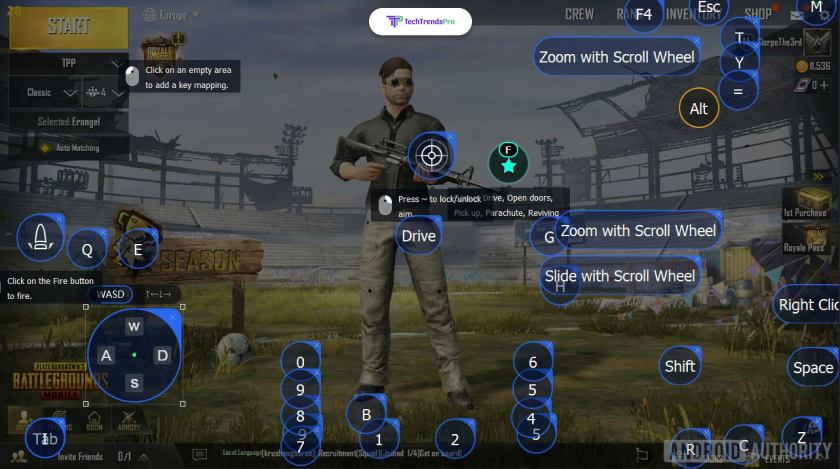 Some gamers find playing games on PC both comfortable and enjoyable. For them, there is an option for playing PUBG using a keyboard and mouse.
For playing PUBG on PC, you need to download and install the Tencent gaming Buddy Emulator. Here is the process to guide you through-
Download the beta emulator.

Now install it.

Press the button for starting the program, 'wait for download,' then wait again at the 'downloaded' screen.

 A separate window will open when you install the program. PUBG mobile will launch here once it is finished. Do you want to carry on with the same Id that you have been using on your mobile device? Then log in using the same Facebook account that was on your mobile phone.
Now, here is something you must keep in mind. PUBG mobile players with emulators will be matched with other players who are using emulators. PUBG Mobile developers have claimed that this is for ensuring fair gameplay.
Best PUBG Mobile Controllers: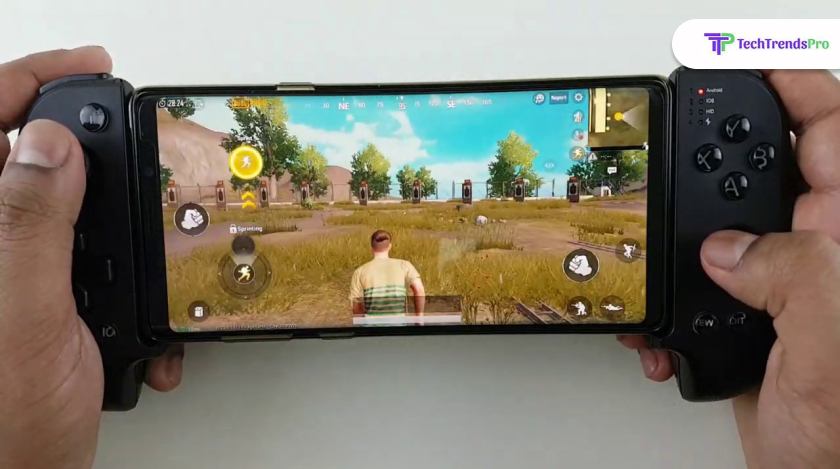 Here are some PUBG Mobile controllers-
HKI PUBG Mobile Gaming Joystick.

LXCN Model-AK 16

gamepad for mobile phones

.

Amkette Evo PUBG Mobile game grip with dual triggers.

NOYMI PUBG Trigger controller.

NOYMI PUBG Trigger Controller (with black fan).
Play Better, Win It Better.
The main objective for using a PUBG Mobile controller is to improve your gaming experience, So, first, be assured if using the controller serves your purpose. If so, you can choose from any of the products listed above. 
Keep in mind that these are controllers that just fit with your device and do the screen touching for you when you press the buttons. I hope this article provides you with all you need to know about the PUBG Mobile controller.
Read Also: