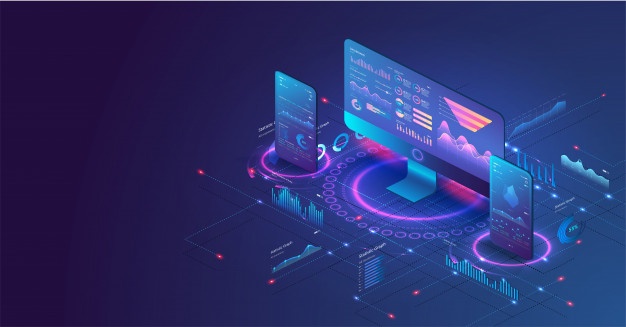 When you are running your law firms, you likely do not have the abundance of time and resources to market your law firm. Here is good news for you then. You don't need an abundance of time and resources now. With the help of social media, you can get access to a broader scale audience.
Social media is easy, efficient, and, most importantly, free. You just need to know the top social media platforms to get started with social media marketing campaigns.
Why Is Social Media Marketing For Law Firms Necessary?
Marketing Your Law Firm on social media has become a norm in 2021. Researches show that more than one-third of the online searches end up on online law firm websites. Additionally, more than 90% of the legal advice starts online.
By conducting online sessions with your prospective clients can help you build a good relationship with your clients, and by giving them advice, you will be able to convince them to work with you.
Simply put, with the social media platforms, you can easily imagine with your audiences and assure them that you are good with your work and can bring them the best results.
What Are The Best Social Media Platforms For Law Firms?
Maintaining social media presence for the law firm is not a time-consuming process. You just need the right approach, and you will find that you can easily manage the social media presence.
Your area of practice will determine which platform will suit you. However, we have listed down the top digital platforms that can help your law firm.
1. Facebook
With more than 2 billion users worldwide, Facebook is the digital platforms that are a must-have for every business. Here you will find every type of audience, and with a little bit of optimization, you will be able to find relevant audiences for your business.
If your niche is consumer-based, then Facebook might be the best digital platforms. It has the largest audience base, and you have all the tools to efficiently engage with your audiences 24×7.
2. Instagram
Much like Facebook (obviously, Instagram is owned by Facebook), Instagram has one of the largest audience bases and is most popular among the younger generation. Depending on the type of law you practice, you can certainly be benefited from Instagram.
While you are using Instagram, you need to be savvy with photography and fill your account with all your recent photos and courtroom sessions to show audiences your work and approach towards the cases you handle.
3. LinkedIn
If your primary source of business is the referral from other attorneys, then LinkedIn might be the best digital platforms for you. Linked is much quieter than other digital platforms we have talked about in the list. However, it has the ability to bring in quality leads.
LinkedIn is a great tool for the individual or firm to connect with other individuals or firms and bring great results. In fact, it has been seen that LinkedIn is 250% more effective than Facebook and Instagram. That means every sister on your website is a potential client.
4. Youtube
Video content is getting more popular as the popularity of youtube increases. Today, youtube has become a learning platform for everyone. No matter what you want to learn, just search it on youtube, you will find hundreds of videos related to that search. In fact, it has been that law firms using video content see a 40% more hump in traffic than the other law firms.
Youtube is also a great place to share testimonials and reviews. If you have a client who is willing to give his/her testimonial on your services, you can shoot that and post it on your youtube channel.
5. Twitter
Twitter might not be everyone's favorite platform, but it certainly is the best way to exchange quick messages. Twitter is all about sharing your thoughts and engaging with your audiences. If you are looking for the digital platforms to have a conversation and bring in organic leads, Twitter might be the best platform.
Conclusion
Getting started with your law firm is the first step. Once you have started, you can focus on building a digital presence by using the digital platforms we have mentioned in the article. Add the digital platforms to your business plan. This will make your business plan more efficient and marketing more effective.
Read Also: