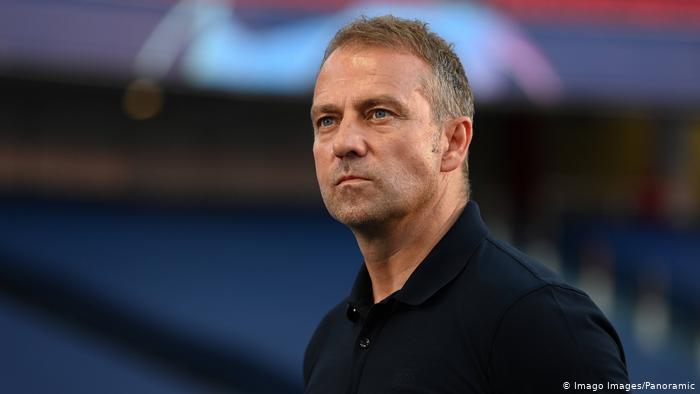 Besides the impressive Treble that Flick managed to get Bayern during the 2019-2020 season, there are reasons many fans, and not only, consider this man to be so perfectly fit with the club's ambitions, goals, and general philosophy.
Strong sense of discipline
Alright, do I need to say much here? Perhaps, you even thought that being disciplined is not Flick's exclusive. Surely, it is a universally common quality among managers, and of course players themselves. So then, what makes Flick's regimen stand out? When it comes to successfully managing a football team, thoroughly understanding the club's ideology is a must.
We all know what happened when Bayern was under the ''sorcery'' of our Spanish fellow but I am not here to dig into the past. The reference only served as a reminder that without a deep and personal connection with what the club stands for, success likely will not be guaranteed. The thing with Bayern is that since its establishment, the main focus has always been a maximum success, nothing less (and obviously nothing more). For this, the club consistently needed someone with extraordinary determination and an unshakeable, almost brutal sense of discipline. Flick, who did not just come out of nowhere, had worked as an assistant coach before. Hence, he knows exactly what it is that fans and club owners, and the players expect from him. He fully realizes the importance of his duties, and from this stems his piercing sense of discipline. Which, by the way, seems to work so well so far.
Business is a priority
When Oliver Khan underlined ''maximum success'', he was not only referring to '' on pitch'' achievements. Being successful off the field seems to be equally as important for Bayern, and frankly, for any other team. Flick knows that the club's ranking as Germany's primary team is essential in order to consolidate both their position and success. It is not a newsflash that iconic brands and commercial giants desire to be associated with the biggest names in the industry, whether it's the sports industry, music, or social media where people sometimes adhere to the places like socialgreg to stabilize their growth and attract potential advertisers. Do you see the extent to which success maintenance goes? Surely, it is safe to assume that most of Flick's sentiments purely spring from his ambitions to play top-notch football and remain victorious as often as possible. Although, he knows that the financial aspect of the club management is just as significant, and it is an important reminder for him to strive towards winning with more determination.
Humble show-off
After Kovac left the club, people were anticipating a rather glamorous managerial assignment from the team owners. Flick, at prima facie, did not seem to satisfy such expectations. Instead, he went beyond them and outdid himself by progressing Bayern's performance to show-off worthy statistics. A perfect Champions League ratio and many other memorable things he has done so far for the team perfectly explains why no one is bothered by him signing a permanent contract with the club until 2023. Bayern is now in the ''safe hands'', and the owner of the latter does not proclaim himself to be ''special'' in any way. Did I just shade another iconic manager? You will never know. What you know for sure, however, is that great management, which is an understatement in this case frankly, does not require Flick to make the headlines every other day, be amid scandals and make boastful remarks with regards to his opponents. His rather humble, down-to-earth, and extremely determined attitude works perfectly with Bayern's aspiration of ''maximum success'', and we only hope that it continues to flow in this direction in the future.
Read Also: