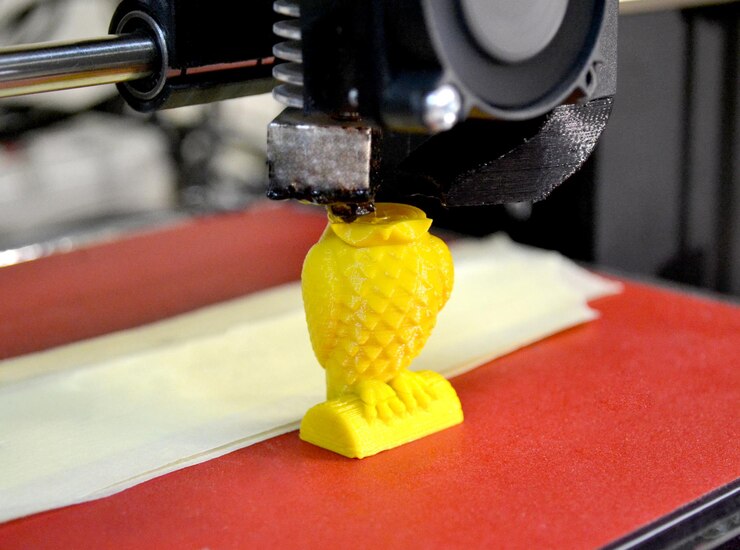 3D printing is a manufacturing process where materials are put together to make objects from 3D model data. It is also known as Additive manufacturing. The 3D printing process can build objects in plastics, metal, glass, and other materials.
It is now a national wide arising solution in the 3D printing industry and the one which is needed now is large-scale printing. Large 3D printers are an essential technology brought to solve many of the problems faced by manufacturers when manufacturing larger parts.
Where can Large 3d printers be of use?
Construction
Foundry
Aerospace
Related Resource: Printer Care and Maintenance: Tips to Keep Your Machine in Good Condition
Best Large 3D printing Brands:
1. Massivit 3D
Massivit 3D has intensely changed the ways in which engineers, manufacturers, and designers intellectualize products and the timelines which are required to prototype, test, tool, manufacture, and bring these products to market.
This type of printer aids manufacturers and service bureaus in the automotive and rail industries to produce large, custom parts within a matter of hours instead of weeks. They offer faster printing services and have three different printers, which include 5000, 1500, and 1800 features.
2. Modix Brand
Currently has four large 3D categories: The Modix Big meter, BIG-12OX, Big 120Z, and BIG-180X, and they can handle anything from PLA and ABS to carbon fiber and Nylon.
3. Wasp
They include the 3MT industrial 4.0 and the 60100 which are among the best and widespread among businesses and manufacturers in need foe powerful extruders for technical materials such as nylon carbon.
WASP machines have an added advantage in that they have two safeguards that prevent running out in the middle of the print: the pellet tank and filaments.
4. Innovation
It is a closed chamber type of printer which was made for industrial use. It has some safety features that others do not have which include a strong ventilation system and an automatic door locking mechanism. Additionally, it is network compatible via ethernet and WIFI.
5. Cosine Additive
Cosine Additive AM1 is a large-scale, material extrusion 3Dprinter. It has multiple extrusion options such as single, dual, and tandem.  It is fully enclosed and has a heated bed and a nozzle that can reach to print with industrial-grade materials.
Why You should consider Large 3D Printing over the traditional printing process:
Size of a large 3D has always been the driving force when purchasing them but also there are other factors which are important to consider when having a large 3D Printing Machine
1. Unibody parts
Traditional means have always been used by producers with fabricating their large objects but it is essential for a Large 3D Printer to produce one solid piece.
2. Weight reduction
Fusing large assemblies into one solid component helps in weight reduction and saves the need for fasteners such as bolts and nuts.
Advantages of a Large 3D Printer: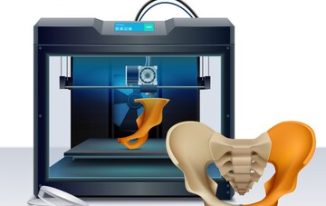 3D printing is becoming known and utilized by producers and manufacturers because of its revolutionary benefits. It also offers a wide range of advantages compared to traditional manufacturing methods.
1. Reduced Cost
3D printing is the most cost-effective manufacturing process and when done right, it can be a huge cost saver. 3D printing large parts can cost a lot of money because of the tooling cost but with the fused assembles it will cost less.
It significantly lowers the cost of production and of materials as it only uses the amount of material required for the part itself. When applied properly, 3D printing can reduce the cost of
Material cost as it uses light weighed strategies
Assembly cost as it allows the combining of different parts into one.
Inventory cost as all inventories is dealt with digitally as it reduces the traditional ways of stocking printed products physically.
2. Time Reduction
Large 3D printings allow manufacturing of parts within hours completing the stages very fast.
3. Weight Reduction
Most of the materials used in 3D printing are plastics although at some points metals are used. Plastics are light in weight as compared to metals an important aspect in industries such as aerospace and automotive.
4. Design Freedom
Large 3D offers the freedom of creativity to design and produce unique customized products and elements to create nice tailor-made products. It also gives room for designing and printing very complex designs. Compared to a traditional method, large 3D printing has no design restrictions.
Read Also: