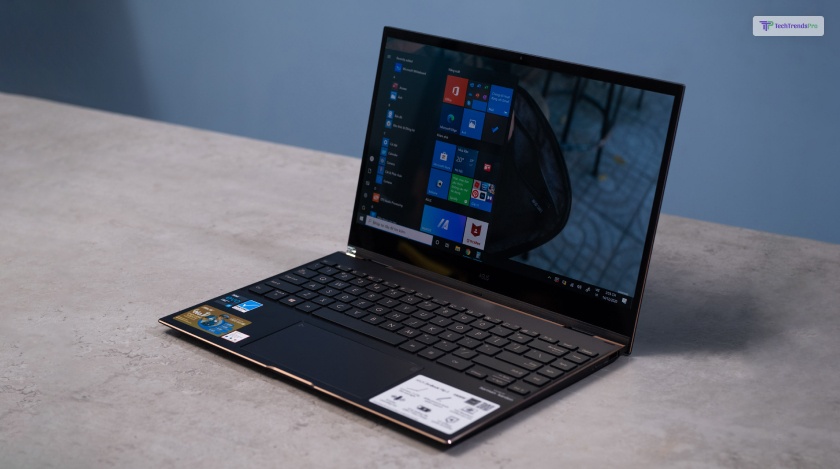 Buying a touchscreen laptop is trending right now in this day and age. This has been the case ever since Windows 11 came into the picture, which boosts touchscreen functionalities. Therefore, now you have more reasons to read this Asus 2-in-1 Q535 review 2023.
If you are interested in buying this laptop, then start reading this post and make the best decision yourself.
Asus 2-In-1 Q535 Specifications
Operating System (OS)
Windows 10 Home (Upgradeable to Windows 11)
Display
15.6" UHD (3840 x 2160) Touchscreen
Processor
8th Generation Intel Core i7 8550U (1.8GHz)
Graphics Card
NVIDIA GeForce GTX 1050
Memory
16GB DDR4 RAM 2400MHz
Storage
256GB SSD + 2TB HDD
Connectivity Ports
1x USB 2.0 Type A Port
1x USB 3.0 Type A Port
Bluetooth 4.2
1x HDMI port
1 x Media card reader
1x 3.5mm Headphone/Microphone jack
1.3GBps 802.11AC WiFi Connectivity
Color
Gun metal grey
Price
$1,998
Asus 2-In-1 Q535 Review
After using this laptop for two weeks and putting it through lots of loads (task-wise), my analysis for the Asus 2-in-1 Q535 review are:
Design And Build
When it comes to the design and build of this laptop, I would say the laptop looks pretty cool. The glossy gun-metal grey color of the laptop looks great on the eyes and is even better to hold. The surface of the touchscreen is pretty smooth, making the touch experience as smooth as I wanted it to be.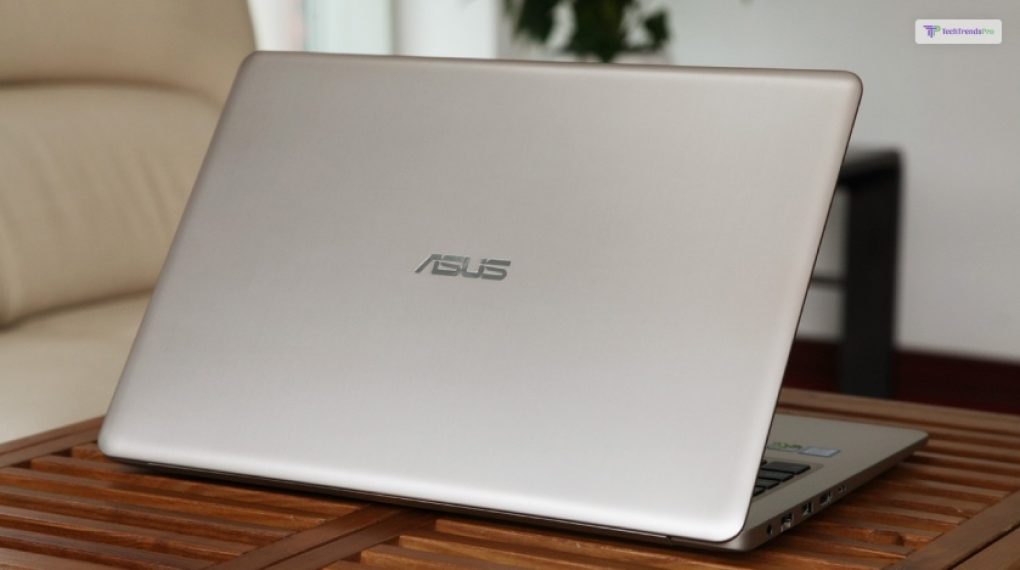 The 2kg weight of this laptop felt pretty light to me. However, that could be the case because I am used to carrying and using heavier gaming laptops. The heat sink is at the side of the laptop near the back. Therefore, you won't end up burning your hands when you touch the sides while using this laptop in touchscreen mode.
The backlit keyboard is also pretty good. However, in my opinion, it could be a bit sturdier. Again, this is just my preference since I prefer mechanical keyboards.
Display
The display of the Asus 2-in-1 Q535 is pretty crisp. This is due to the UHD 4K display it has. To make things even better, it also has an IPS panel display. This is a great addition because it makes every viewing angle better. Therefore, you can say bye-bye to black screens when you look at them from a side angle.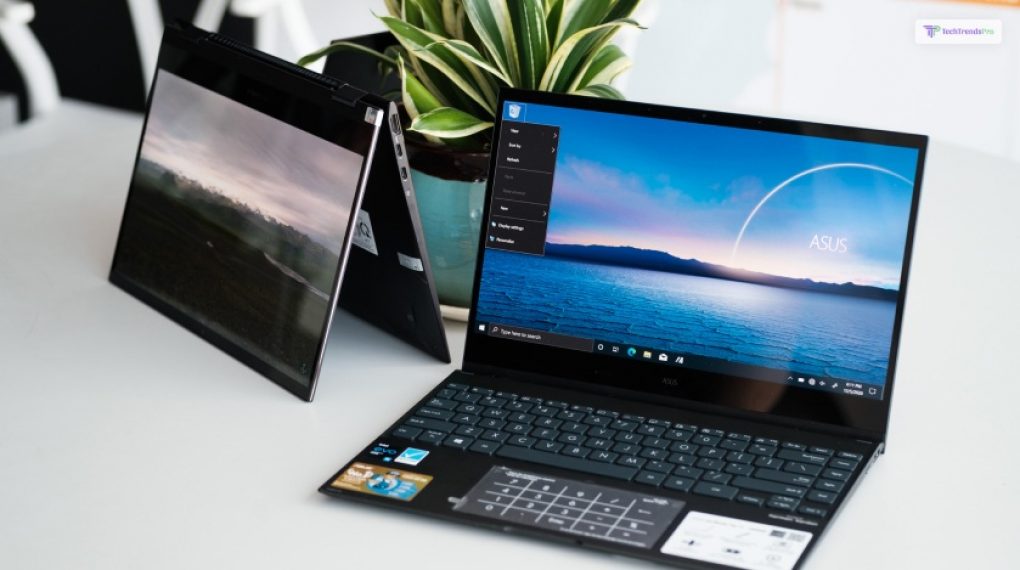 However, the best thing about this laptop is definitely its 4K UHD screen. Having a resolution of 3840 x 2160 is perfect for watching movies of the highest quality. This made my movie-watching experience vivid, seeing the most realistic details possible.
However, to improve your overall experience, it has a 2-in-1 touchscreen. I could lie in my bed and hold this laptop like a tab to do everything. This is by far the most touted and highly sought-after feature of this laptop, that too with a 4K display.
Regarding the touchscreen, I was surprised by how smooth and responsive it felt.
Performance
When it comes to the performance of the Asus 2-in-1 Q535, I would say it falls close to mid-tier laptops. It has an 8th Generation Intel Core i7 8550U gaming processor with a base clock speed of 1.8GHz. This is supported by a dedicated NVIDIA GeForce GTX 1050 4GB graphics card.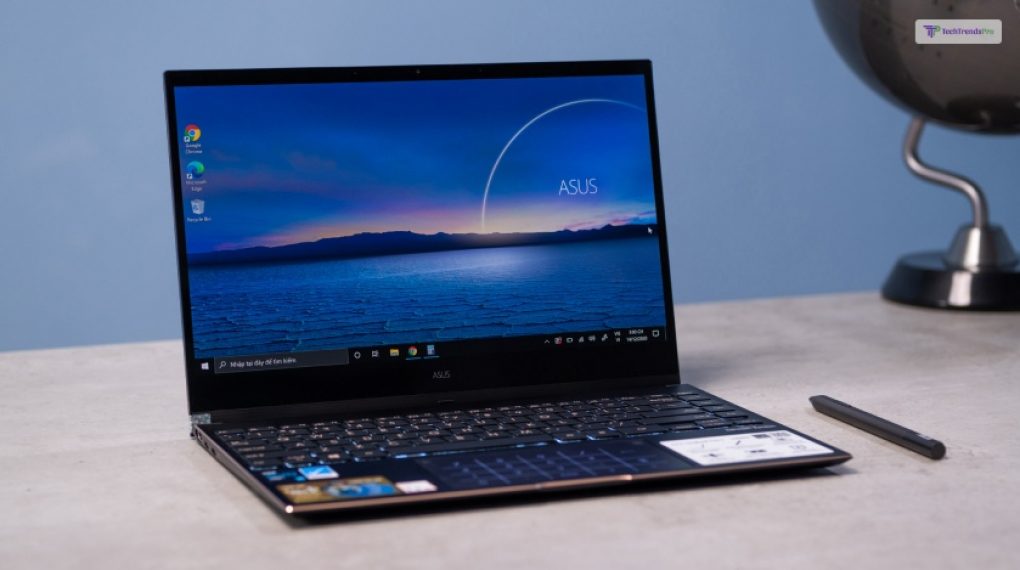 While this combination looks great on the surface, it definitely suffered from bottlenecking issues. When I used various demanding applications like Adobe Premiere Pro and Blender Studio, I saw some lag when using the applications' features.
This was more so in the case of using features that are more graphically intensive, like applying texts and animating 3D figures. However, rendering videos and animations in both applications was faster than I expected since they are more CPU-intensive.
I felt the real performance drop over here when I played various games on it. After playing games like The Witcher 3: Wild Hunt and Grand Theft Auto 5, they ran at Lower-than-average frame rates. I played both these games at the lowest settings, at 1080p resolution. I got 18fps and 25fps, respectively.
When I saw the performance dip while gaming, it was clear as day that it's the graphics card that underperforms, this is because the 8th-generation Intel Core i7 processor of the Asus 2-in-1 Q535 is good enough for these applications. In addition, it also has 16GB RAM and 256GB SSD, which is standard considering the price of this laptop. The older NVIDIA GeForce GTX 1050 4GB is the real bummer.
Connectivity
When I consider its price tag, it has fewer USB ports than most of its competitors. The Asus 2-in-1 Q535UD-bi7t11 laptop only has two dedicated USB ports, which is lesser than most of this laptop's peers.
Battery Life
The battery life of the Asus 2-in-1 Q535 is also below average. This dip in battery life can be attributed to the 4K UHD screen. Having it constantly on consumes a lot of battery power.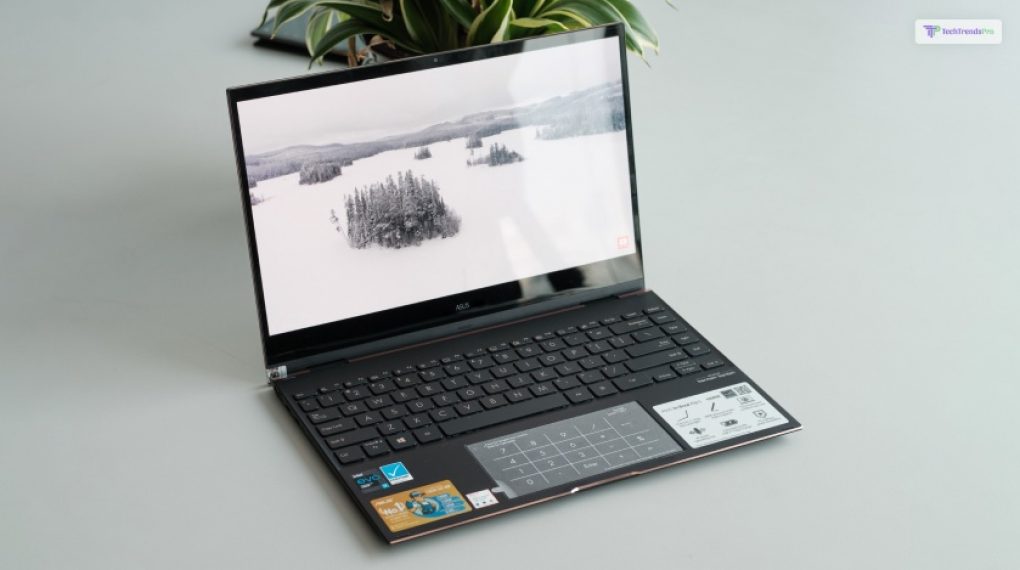 When I watched movies in 4K, the laptop stayed active for 3 hours. However, this time increases when I watch the same movies in 1080p. Here, the Asus 2-in-1 Q535 stayed active for 5 hours.
I played Valorant and Overwatch 2 at the lowest settings to see the battery life while playing games. Here, I got frame rates around 68fps and 54fps, respectively. While playing these games, I also had Discord on in the background to voice chat with my teammates. Doing so lasted 3.5hrs, playing at 1080p resolution.
In addition to that, my laptop heated up pretty fast. Therefore, I could feel the heat after an hour of gaming.
Is The Asus 2-In-1 Q535 Worth Its Price In 2023?
The Asus 2-in-1 Q535 is a pretty decent Asus touchscreen 2 in 1 laptop. It has sub-par performance when it comes to using graphically intensive productivity applications. However, it's not meant for gaming because of its weak graphics card.
| | |
| --- | --- |
| Pros | Cons |
| ➕ Excellent 4K touchscreen display. | ➖ Fewer connectivity ports than peers. |
| ➕ Great processing power. | ➖ Underperforming graphics card. |
| ➕ Good looks and design. | ➖ Below-average battery life. |
| | ➖ Too expensive for the specifications offered. |
Is The Asus 2-In-1 Q535 A Good Gaming Laptop?
The laptop comes with Windows 10 and Windows 11. Video editing and video games are both possible with the NVIDIA GeForce MX130 graphics card. Modern graphics technology is supported, and the keyboard is backlit.
Games run nicely on the NVIDIA GeForce MX130 graphics card. Its 2TB hard disc and 256GB solid-state drive have enough storage space for customer data. The available 512GB of storage space can be increased by inserting a microSD card.
However, GPUCheck claims that the Asus q535 can only play games at a passable level. Genuine gaming is not the laptop's intended use.
FAQ (Frequently Asked Questions)!
Gamers and buyers looking for touchscreen laptops have asked many questions related to the Asus 2-in-1 Q535. The answers to some of these questions are…
Q1. Is The Asus 2-in-1 Q535 Good For Gaming?
No, I would not recommend the Asus 2-in-1 Q535 laptop for gamers. This is mostly due to its sub-par gaming performance due to its use of a weak NVIDIA GeForce GTX 1050 4GB graphics card.
Q2. How Does The Asus 2-in-1 Q535 Battery Replacement Work?
You can simply contact Asus Customer support to get instructions on replacing the battery. After that, you simply need to visit the nearest Asus service center.
Q3. How Good Is The Asus 2-in-1 Q535 Charger?
The Asus 2-in-1 Q535 charger is pretty decent compared to its peers. It takes around 2 hours to charge the laptop, which is pretty average fully.
Final Verdict
The Asus 2-in-1 Q535 is a pretty decent laptop for its specifications. It has a great processor, RAM, and storage.
Moreover, it has a 4K touchscreen, fitting for its status as 2-in-1 compatibility.
However, this is all let down by its weak graphics card and battery. Moreover, my biggest disappointment came from its $1,998 price tag. In my opinion, this is simply too much to ask for such specifications.
Read Also: