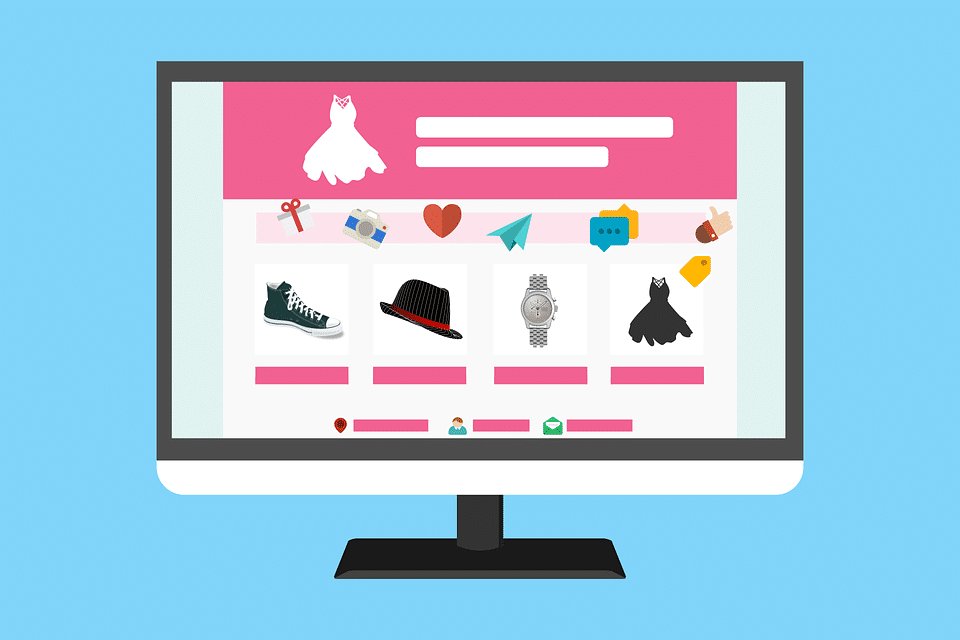 WordPress is one of the market leaders when it comes to the selection of eCommerce themes. You will always get an excellent theme irrespective of your kind of business. The most important thing is to do a lot of research and find out what will work for you best. There is a long list of WordPress eCommerce themes and you cannot review all of them. This article will only focus on 15 best WordPress eCommerce themes that you can use to build your online store. You can get more themes by looking at the WordPress website for more suggestions.
15 Best WordPress eCommerce Themes:
[supsystic-tables id=4]
1. Shopkeeper :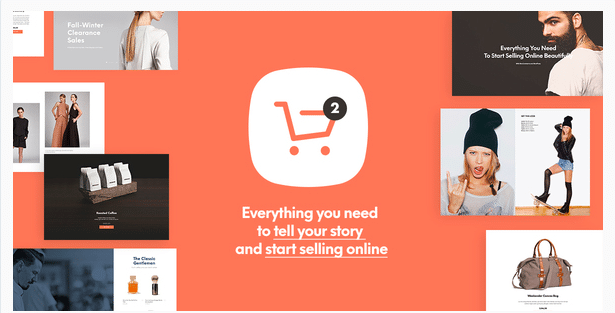 You can use this e-commerce-ready WordPress theme in publishing your company or personal portfolio, building a highly efficient business online store, or showcasing your products. The shopkeeper is a flexible theme that eases the process of developing your website. The theme has a fully responsive layout which gives all your visitors an awesome browsing experience. Apart from using this theme in setting up your online store, it can also layout for your landing page with a product catalog, parallax, and sliders. It also has a visual composer and the drag and drops back and front end editors. The slider resolution will allow you to setup amazing slideshows for your images, products, and content. The customer support can help you in building an excellent website for your e-commerce store using this theme.
2. Uncode :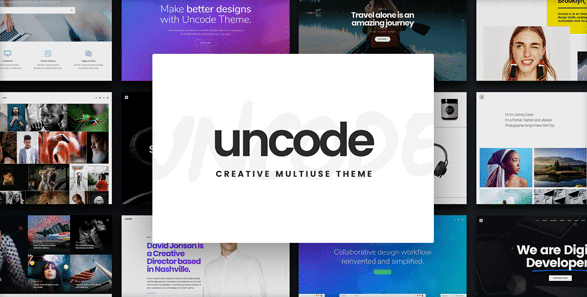 This is a powerful WordPress theme that can manage a broad range of website archetypes and applications. This ranges from blogs and portfolios to complex business solutions. Uncode has an incredibly flexible and customizable nature that comes with a highly intuitive user interface that all end users across various demographics handle and relate to with a lot of ease.
The theme comes with an enhanced visual composer that has powerful elements, layer slider and revolution slider, and a visually cohesive and full integration of e-commerce. It has commercially friendly shopping codes and several shop template pages among other e-commerce features. Uncode is designed on the powerful AJAX, CSS3, HTML5 and Bootstrap. It can build any kind of e-commerce website across all industries.
3. Divi :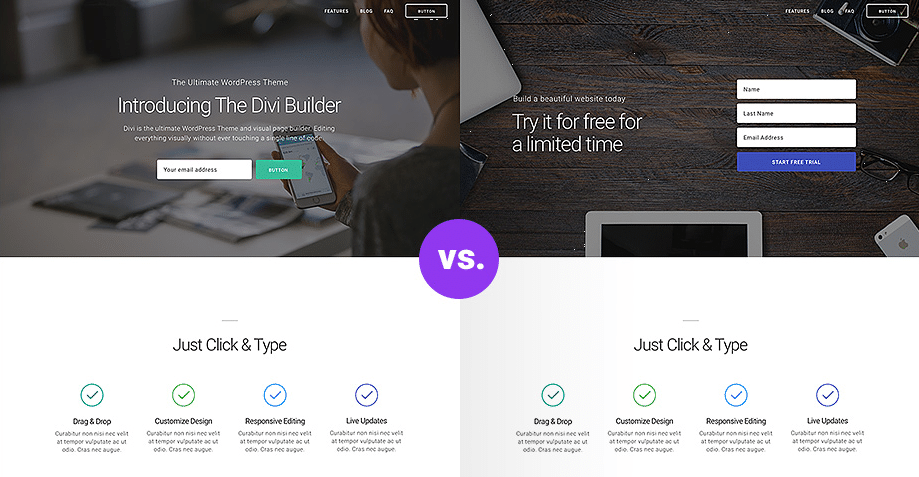 This is an ambitiously expansive and superbly thorough WordPress theme. Divi presents a comprehensive all-inclusive and vast web building solution for both the small and large websites. You can also use it to build seasoned, webmasters rookie, corporate or commercial, and professional or personal online platforms alike. You will get this theme with a Divi Builder that has more than 40 customizable unique content module blocks that you can use to drag and drop to handcraft your pages to get the desired appearance. It also has dozens of preconfigured template pages that you can edit with a lot of ease. Divi is one of the best WordPress eCommerce themes in the market.
4. Jevelin :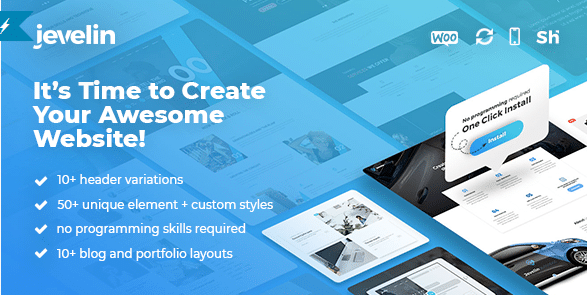 This theme is well positioned to handle the expectations of a wide range of usage cases and website archetypes with a lot of ease and no coding hassles. The theme comes with incredible page templates and demo websites that will save you a lot of effort and time when setting up your website. It has a high resolution demo image content which means that you will be ready to get your website live after adding your content and are done with all the graphical customizations. Javelin is ideal for any webmaster who wants to develop a modern and handy online shop that has all the features that compliment an online storefront in today's market. The theme has incredible commercial capabilities that are powered by industry standard e-commerce plugin suite. It's ready for servicing daily deals easily like a handcrafted product store or digital goods marketing. You will be able to market your products to the whole market without any hitches. The theme comes with an eloquent visual style that you will definitely love.
5. TheGem :


This is a superb toolkit that you can use to develop stylish websites across a broad range of fields of interests or possible applications. TheGem is packed with several tools for diverse necessities and scenarios that frequently adapt to corporate, professional, business, and personal websites. The theme has more than forty unique conceptual demos to allow you get started with a lot of ease. It has an incredible Visual Composer that is adaptable to different servicing and interpretations. TheGem has a set of more than sixty unique VC elements and more than 250 customizable settings for all of them. TheGem makes the process of setting up an online shop to be very easy. It is visually integrated with an e-commerce implementation plugin suit. It also has several shop page styles and countless customizable selections for product catalogues, product portfolios, and image galleries. WPML is enables from the beginning and comes in three languages but you can expand to any with a lot of ease. This is a modern and proficient theme that marketers can use in promoting any product or service.
6. Emporos :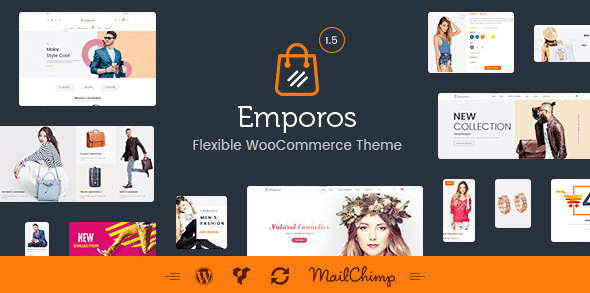 This is an incredible multipurpose WordPress online store theme that is fully supported by E-commerce. You can use Emporos to build any type of shopping business whether small or big. The theme can handle both handmade and mass-produced products. It offers a broad range of design elements and ready-made layouts. You can use it in customizing a unique website that will be astonishing to all your potential buyers. It has quick navigation descriptions and bars including prices, size and color. You can use the them to add several custom attributes to all your products as you wish. Empress has several zoom options including slippy, big zoom, and lens. This means that your clients will always have a pleasant overview of your products. You can utilize its attractive shop banners in promotional, special offers, or discount campaigns. It is a responsive, powerful, and lightweight theme that will definitely take your sales to the next level. It has some of the best plugins on the market that come at no cost. It also has an excellent support, documentation, and tutorials.
7. Halena :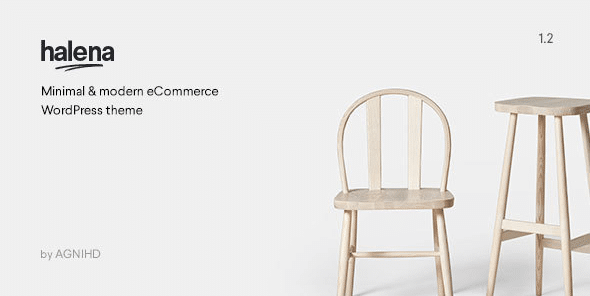 Halena is a pristine and polished highly responsive multipurpose WordPress theme for web development. The theme offers an effective platform for the articulation of online shopping products for any product. Helena has all the tools that you require to start trading with immediate effect irrespective of your market niche. It comes with thorough demo websites that will allow you to hit the ground running. They include single product pages and product catalogues among others. The other attributes of this theme include AJAX features like filtering and search. Your online shop will get all the tools of a large shop without great effort. It also has an advanced visual builder and smooth visual effects that give it a pleasant presentation. This is one of the best WordPress e-commerce themes that allows you to venture in online trade.
8. The Hanger :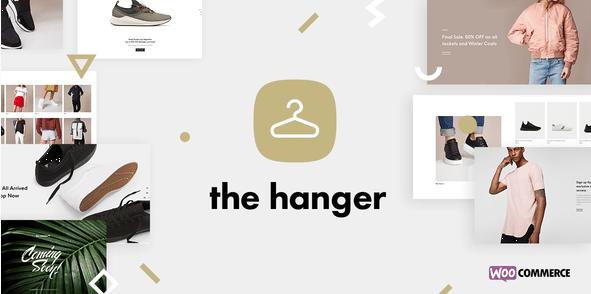 This WordPress e-commerce theme will adapt to the needs of your project very quickly. It has a clean and minimal appearance that you can alter to the products you wish to sell with a lot of ease. It does not matter whether you are selling large products like furniture or simple things like T-shirts. Apart from the two coming soon pages, the Hanger also gives you a long list of home page designs. The theme will help you in creating a remarkable and shiny website within no time. You will be able to market and sell your products online after a very short time.
9. Navy :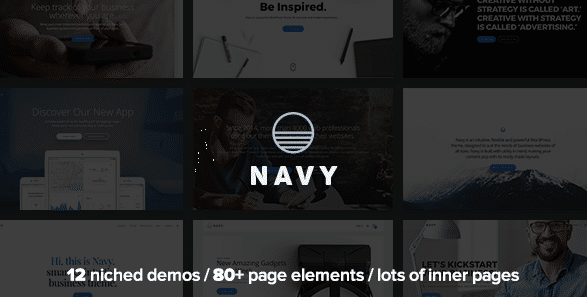 This is a very flexible framework if you wish to craft modern and awesome websites very quickly. Navy will not expect you to write a line of codes for you to record excellent results. The theme seamlessly suits a broad range of applications and industries. All businesses that are far and wide find this theme to be a very reliable partner in all their endeavors.  Navy has classy builders for all your layouts, footers, headers, and Megamenus. You can customize all the elements of your website using Navy in a few minutes. It is very easy to market your products in Navy.
10. Kalium :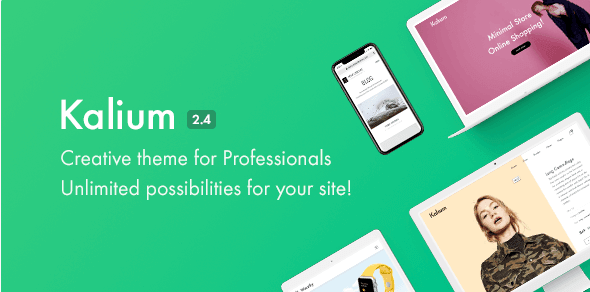 This theme has a diverse set of features that make it so user-friendly. It offers a wealth of personalized settings and a high level of flexibility. It has more than 600 Google fonts and still allows you to add personalized fonts through the admin panel. Kalium can adapt to any needs hence matching the needs of everyone. The special icon fonts allow you to add a new dimension to your content. It offers a total of 800 icons and has 4 packages. The available footer variations are simple, minimal, and corporate. Kalium is a highly responsive theme that is adaptable to a broad range of platforms including mobile. It also features high quality images and icons. The platform offers an easy and fast way of constructing your website.
11. Handmade :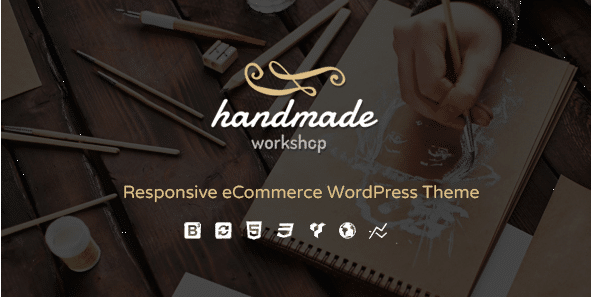 This is a highly responsive, clever, and crafty WordPress e-commerce theme for your online store website. It has a rich website for designing incredible online stores. You can comfortably use it even if you don't have any coding knowledge. It comes with a tone of elements and custom shortcodes. You are free to select from dozens of transitions and animations, and add drop-down menus and sidebars and many more. It has a revolution slider that will fully engage your audience and keep things dynamic. Its main strength is the broad range of e-commerce powered features. Handmade has a fast loading speed, and 8 incredible homepage demo sites.  Get this theme today and start making sales instantly.
12. Stash :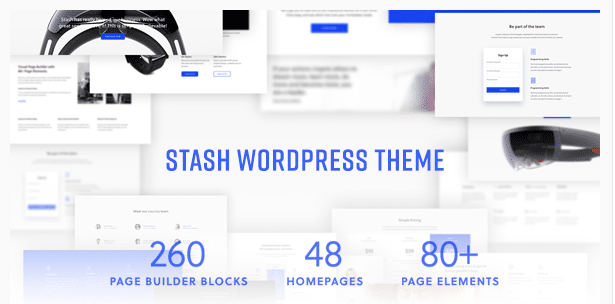 This WordPress theme can handle any type of work that you expose it to. Stash has a total of 48 incredible specialized demos for your custom home page. This suits both commerce and business. The theme works so well with e-commerce plugins for any monetary transaction. It is flexible and responsive with advanced panel options and a Maga Menu. It will give you a set of trustable commercial and professional looking websites. Stash has unlimited color layouts and 260 builder blocks. You can use the Bootstrap framework and Visual composer in general page building. It has a minimalistic and modern design that has all the customization tools that the market requires. You will get the required support and self-guide documentation to help you through the process of designing a new website.
13. April :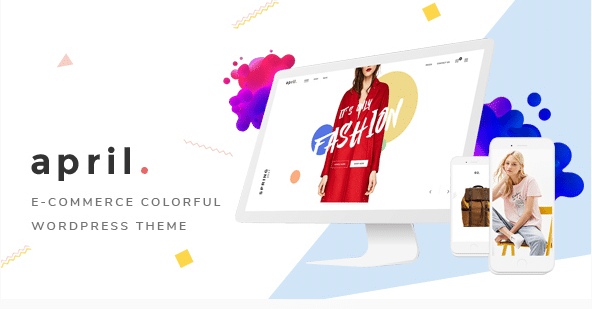 This theme is specially designed for designing e-commerce sites. This theme is a perfect website for e-commerce sites that sell lifestyle products like jewelry, furniture, and clothes among others. It is a powerful tool that can be used to sell any kind of product. April comes with a minimalistic and flexible concept that focuses on product review with so many pre-built elements. It has over 8 product pages, 8 shop pages, and 10 homepages. It also has awesome font icons and several kinds of blog layouts. Some of its customizations include log-in accounts, galleries, and banners. The theme is compatible with Contact Form 7 to reach WPML and clients for translation. The theme will get your clients impressed and comfortable.
14. Merchandiser :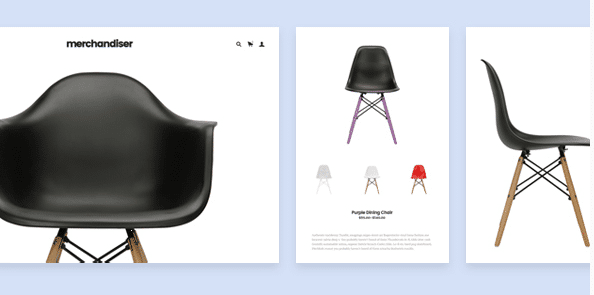 This theme is fully dedicated to building website platforms. It provides modern, seamless, and appealing websites with a great ability to handle any online commerce website. Merchandiser has a great combination of elements, page templates, and plugins. It will give you a unique website within the shortest time possible. Its customizer and visual composer will make short work on all layout customization and is supported by a wide range of striking layout templates. It is one of the themes that will help you to maximize your profits.
15.Kallyas :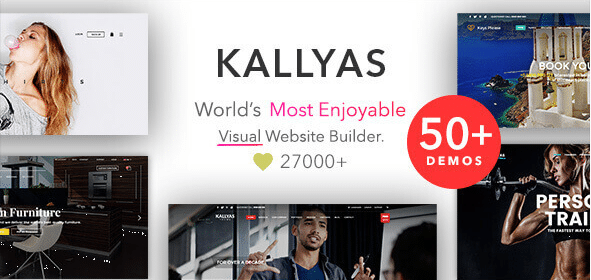 This is a wonderfully responsive, comprehensive and modern, pliable and flexible, vast and resourceful WordPress e-commerce theme for your website. Kallyas resulted from a dedicated and extensive development process. This has resulted in an ambitious, massive and wide-spanning web development tool. The theme can create commercial, corporate, professional and corporate websites that can do virtually everything. It has a graphically and visually cohesive presentation that has gorgeous ready-made e-commerce shop page that is fully functional and will take you live with immediate effect. It allows you to add your product catalogue. It can allow you to showcase a broad range of products using its customizable portfolio. It's one of the best themes for addressing the needs of your online audience.
Conclusion :
With all the above information, you now have a starting point when looking for the best WordPress eCommerce themes. The most important thing is to understand the kind of products you wish to sell before you can settle on a single one. The most important thing is to create an astonishing e-commerce site that will stand out from what the market has to offer.
Read Also :