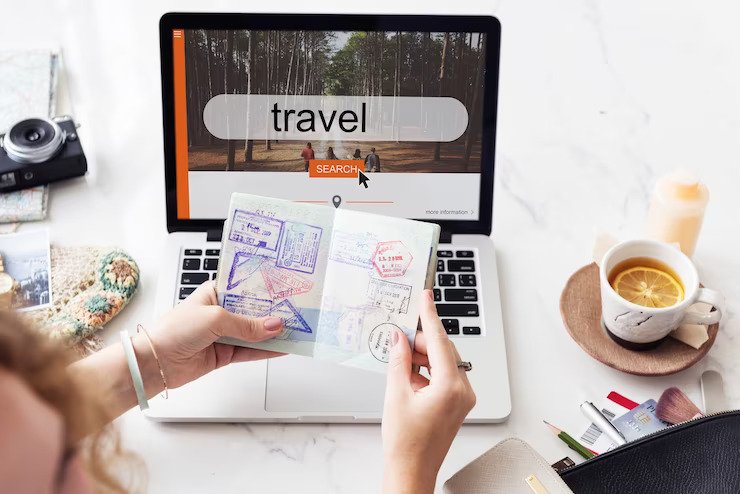 Understanding the importance of delivering unforgettable travel and hospitality experiences beyond just a simple vacation is critical for travel companies as long as understand the importance of travel software development.
It takes more than just a plane ticket and hotel booking to leave a lasting impression on a traveler. In this competitive industry, travel companies need to stay on top of trends and keep travelers engaged throughout the year to stay ahead of the game.
Additionally, the changing expectations of the millennial generation, the rise of travel aggregators, and the need to meet evolving customer demands are just a few of the challenges that travel companies face today.
To overcome these obstacles, companies can leverage travel portals – all-in-one online booking engines designed for B2B and B2C. With features like flight booking, hotel reservations, cruise packages, and car rentals, travel portals offer convenience, flexibility, and easy access to a wealth of information for travelers. To develop a travel portal that meets your unique needs, several top-rated companies like COAX.
The flight booking engine development feature allows travelers to book multi-stop or multi-city flights, view complete fare summaries, know the fare rules and baggage information, make online payments, receive invoices and tickets, select seats, and save traveler data.
Car booking engine development allows for various payment methods, real-time availability, advanced booking search tools and reports, fleet management of car rentals, and an effortless rental vehicle booking engine.
Hotel booking engine development includes informative content, optimized user experiences, customer-friendly multiple booking options, multi-language and currency options, loyalty program membership, and the addition of several photos and short videos.
In addition to the above features, travel portals provide several benefits for companies, including the capacity to deliver personalized customer experiences and access to valuable customer insight to run effective marketing campaigns by centralizing client data.
Moreover, the integration of artificial intelligence (AI) in travel portals is transforming the industry by enabling companies to enhance customer service, optimize pricing, and predict customer behavior. By embracing the latest technologies and trends, travel companies can stay competitive and provide their customers with unforgettable travel experiences that keep them returning for more.
Key things to focus on while developing your travel portal:
Consider the scope of your travel portal – Will it focus on a specific niche or offer a wide range of travel options?
Evaluate your competition – Look at other travel portals and identify what they are doing well and where they fall short.
Determine your target audience – Who are you trying to reach with your travel portal? What are their travel needs and preferences?
Decide on the features and functionality of your portal – Will you offer real-time availability and booking, travel recommendations and reviews, loyalty programs, and personalized experiences?
Consider your portal's design and user experience – Ensure that it is easy to use, visually appealing, and optimized for mobile devices.
Choose a reliable travel technology partner – Look for a company with experience in developing travel portals and CRM systems, with a proven track record of delivering high-quality solutions on time and within budget.
Advanced features that make travel portal development stand out. Here are some top features for flight and car booking engine development.
Flight Booking Engine Travel Software Development Features: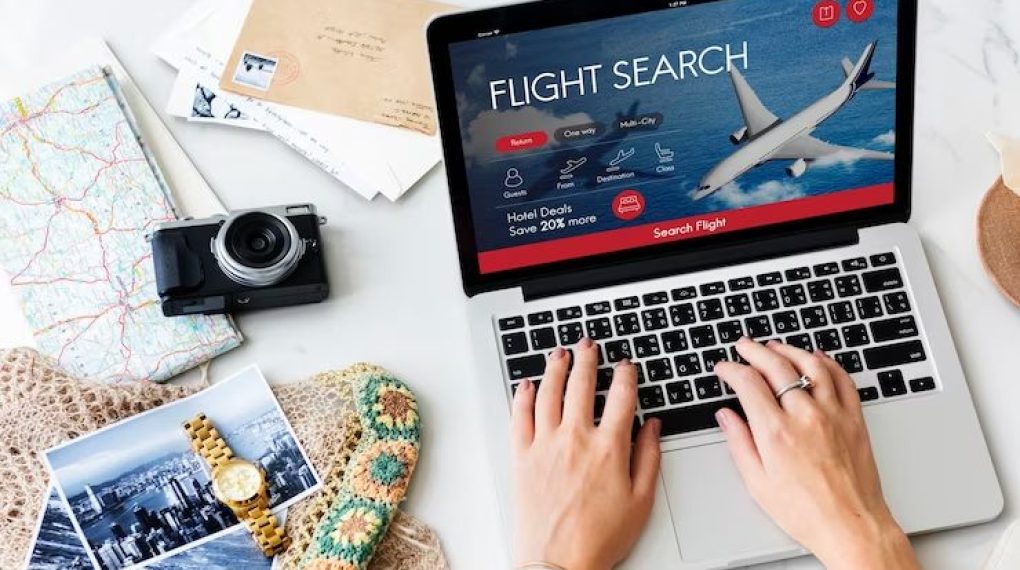 Multi-stop/multi-city flight booking capabilities with a complete fare summary for better transparency.
Display fare rules and baggage information to help customers make informed decisions.
Online payment options and automatic invoice and ticket generation for a seamless booking experience.
Seat selection for passengers, ensuring that they have the best experience possible.
The ability to retrieve PNR and travel details can be saved for future reference.
Car Booking Engine Development Features:
Various payment methods, such as credit/debit cards or cash on delivery accommodate customer preferences.
Real-time availability of vehicles to allow for efficient booking.
Advanced booking search tools and reports to help customers find the best rental car for their needs.
Fleet management of car rentals, and fleet driver for better organization and control.
Payment gateway integration for a smooth and secure payment process.
By incorporating these advanced travel software development features into your travel portal development, you can provide customers with a seamless and personalized experience. Whether booking a flight or a car rental, these features ensure that customers can access the most up-to-date information and a smooth booking process.
Providing excellent customer service is crucial for travel agencies. One way to achieve this is by implementing an advanced Travel Portal CRM.
Let's take a closer look at the top 3 benefits of having one:
Streamlined Customer Management Gone is the days of using outdated methods like spreadsheets or physical files to manage customer data. With a Travel CRM, you can have every customer's personal information, booking history, and preferences at your fingertips. This ensures smooth and effective customer management, allowing your team to respond to inquiries and take the necessary action promptly.
Moreover, with a cloud-based Travel CRM, your team can access all customer data from any device, anywhere, and anytime, even when working remotely. This level of accessibility and organization can help improve your travel agency's overall efficiency and productivity.
Personalized Customer Experience Providing a highly personalized customer experience is crucial for any travel agency. Easy access to customer data allows you to create highly customized vacations tailored to their preferences. This includes everything from booking flights and hotels to suggesting activities and attractions based on their interests.
In addition, corporate account managers can benefit from having access to their clients' travel policies and preferences to ensure bookings stay within policy guidelines. This information can be saved in the CRM and retrieved quickly during booking.
Simplified Marketing Marketing is an essential aspect of any travel agency's success. With a Travel CRM, you can centralize client data and use it to run customized campaigns via email, SMS, or social media. Even if you don't use marketing tools, you can still send personalized emails via Outlook, Gmail, or another email app.
The built-in marketing feature of the best travel CRMs makes it even more straightforward. Having all the necessary customer data in one location lets you connect your customers and clients with relevant deals and news, ultimately leading to increased sales and customer loyalty.
Conclusion
In conclusion, the travel industry is evolving, and companies must adapt to stay ahead of the game. To provide a personalized and unforgettable travel experience, travel portals are becoming increasingly popular.
By leveraging top-rated companies, travel portals can be developed to meet unique needs and offer features like flight booking, hotel reservations, cruise packages, and car rentals, all in one place with a helping hand in travel software development.
To make a successful travel portal, companies should consider the scope, evaluate the competition, determine the target audience, decide on features and functionality, consider the design and user experience, and choose a reliable travel technology partner.
Advanced features such as multi-stop/multi-city flight booking, display of fare rules and baggage information, seat selection, real-time availability of vehicles, and payment gateway integration can make the travel portal development stand out.
By incorporating a travel portal CRM, companies can streamline customer management, provide a personalized customer experience, and simplify marketing. By integrating the latest technologies and trends, companies can stay competitive and offer customers unforgettable travel experiences.
Read Also: