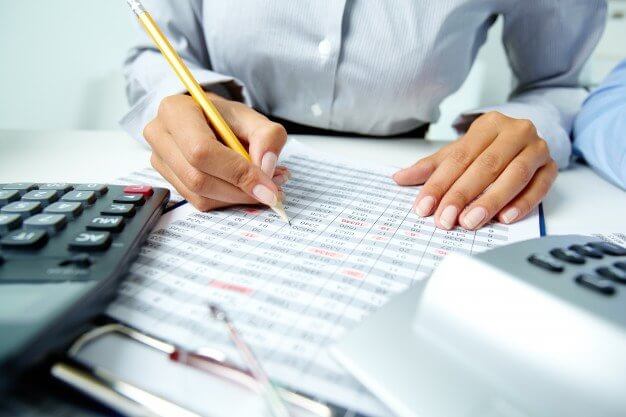 There are numerous reasons why you should consider Accounting Course. Accounting is a course that helps in acquiring enough skills and knowledge. It is applicable in any business industry; that is the reason there is always a need for accountants.
Importance of Studying an Accounting Course
It is considered one of the popular courses over many decades. An accountant's responsibility is to give information about the financial position and status of the company. A company would not be in a position to handle and business decisions with an accountant.
An accounting career is the best way to start your career; below are the reasons why you should study accounting in college.
With more businesses trying to get their finances in order than ever before, accounting jobs are on the rise. Furthermore, with accounting remote jobs providing exciting career opportunities for aspiring accountants all over the world, it has never been easier for business owners to work with a skilled and experienced accountant without needing to spend a lot of money to make use of their services. Additionally, with remote work becoming a normal part of our lives thanks to the pandemic, remote accounting can help businesses in multiple unique ways.
Better Understanding of Finances
The accounting course gives accountants the power to manage and handle money. The knowledge they gain helps other people, and that is the reason they are willing to pay for their services. They have enough experience in financial reporting and ledger management. Accounting has different disciplines like microeconomics, tax law, macroeconomics, business law, banking, finance, management, and corporate finance. That is the reason; accountants can work in any profession; hence they benefit in the job market. Employers look for them because of their skills. These sets of skills are applicable as fund managers, banking specialists, and financial planners.
There is a Growing Demand
There is always no guarantee that anyone will get a good job after graduation. With accounting skills and professional papers, there are chances of getting a job. Accountants are highly ranked and in demand. They are experts in managing money, which is one of the forces that drive the economy. In any institution, there is a need for one accounting professional to handle all the finances. Most companies will hire staff in their accounting department to manage all the funds in all their operational offices. That is the reason; accounting is a career that will last. All companies and businesses need accounting services.
Advance Opportunities
You should look for functional networks; this will help in securing entry-level positions when you leave university. With the right accounting skills and professional educations, there is better career growth. You can grow to be an auditor, budget analyst, tax accountant, certified public accountant, or payroll clerk.
With the right set of skills and accounting knowledge, you will have an attractive resume. You need to be familiar with accounting principles, and it will help in getting an excellent foundation for high-paying positions.  Positions like financial planning and cost accounting require that you are aware of figures.
Competitive Pay
For any accounting job, the salary is always enticing and competitive. Studies indicate that, by mid-2018, the annual wage of accountants and auditors was above $70,000.  The pay varies in different regions, industries, and business types. With the gained experience, they start personal business ventures and become the best entrepreneurs in the field.
Forbes is one of the places that write highly of accountants. They believe there is a lucrative and prospective career for college students. One can hold a career in the current job market. It also favors and accommodates the disabled.  Even when taken as self-employment, there is excellent potential in earning more for a steady income. They work for some time to gain the needed experience and become consultants or tax specialists.
Understanding Taxation and Business Law
Since the course includes business law and taxation, it brings about more knowledge. The accountants can comfortably work in any field that has the two disciplines. Therefore, in case you are planning to take the course professionally, it is essential to know about the benefits. Put more effort into class to earn better grades, and your accounting career will be stable.
Read also: