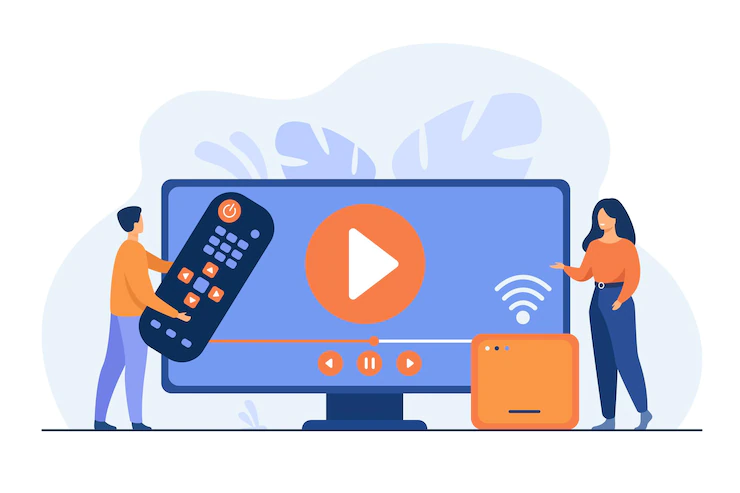 The modern technology, android boxes, are a great way to watch TV on any device, such as a computer, smartphone, or tablet. They're also called streaming devices because they let you stream content over the internet instead of getting it from cable or satellite providers.
If you've been wanting to cut the cord but haven't yet done so because of the expense of buying all your favorite shows online, then an Android tv box could be just what you need.
The best android box can turn any TV into a smart TV—that is, one that connects directly to the internet and lets users access hundreds of thousands of hours worth of programming without having to pay for expensive subscriptions like Netflix or Amazon.
Let's Checkout 10 Reasons To Invest In An Android TV Box:
1. Cheaper Alternative to Cable
Cable companies can charge $200+ per month for their services, but an Android tv box offers a much cheaper alternative. Without cable, you can watch what you want, when you want—which is great news if your favorite shows aren't available on cable or streaming services.
You'll also have access to free channels such as YouTube and Pluto TV that offer some of the latest TV shows and movies in addition to live sports events.
Another advantage of using an Android tv box over a cable subscription is that some people may not be able to get all the channels they want through their local cable provider—especially if they live in rural areas where service providers don't reach everyone equally well.
2. Watch Movies in HD
You can watch movies in HD. You can also watch movies in 4K, ultra HD, and Full HD. All these are just different resolutions of video that you can view on your Android box by connecting it to an internet connection.
3. Never Miss a Sports Game Again
Sports is basically a religion for most people. We all love watching sports and discussing them, but sometimes it can be really difficult to keep up with. With an Android tv box and a few apps on your smartphone or tablet, you can watch almost any sport in the comfort of your own home.
These devices are great for sports because they allow you to stream live games from your favorite teams' channels or even subscribe directly through the device itself. You'll never miss a game again!
4. Easy to Use Home Screen Interface
Once you have the box set up, you'll be able to access all your favorite streaming apps just by opening them from the home screen.
The interface is also very easy to customize, so you can add widgets for your favorite content sources or remove ones that aren't relevant to you.
5. Free or Cheap Subscriptions to TV Channels
When you invest in an Android Box, you'll be able to access free or cheap television channels. These TV channels may include:
Sports
Movies
Documentaries
News broadcasts
6. Works as Chromecast Device
A Chromecast is a device that plugs into your HDMI port and allows you to cast content from your phone or computer onto the TV. It's a great way to browse photos, stream music, and watch videos on your TV without having to connect an external hard drive.
The good news is that Android boxes can also act as a Chromecast devices! This means that if your box comes with pre-installed software, it may be able to function as one of these devices.
7. Connects to Media Centers in Your House
An Android box can also be used to connect your TV to a media center that you have at home. It's not only possible, but it's easy!
All you need is an HDMI cable and supporting hardware that allows your Android box to connect with your computer or laptop. Once connected, you can stream content from your computer or laptop onto the big screen of your TV set.
8. Allows You to Cut the Cord Completely
You can use an Android box to watch videos from a number of different sources. You can stream content from Netflix, Hulu, Amazon Prime Video, and many other sources. These are all online platforms that offer their own premium services for a monthly subscription fee.
Many people choose to use an Android box for live TV as well as streaming content. If you already have cable television, you may be able to get rid of it by using one of these boxes instead!
9. Integrates Easily with Amazon Alexa and Google Home Speakers
If you're looking for an easy way to control your TV, browse the web, and stream your favorite shows/movies with just a few words, then an Android box is the best choice for you.
You can connect an Android box to both Amazon Alexa and Google Home speakers so that you can use voice control over your TV. This makes it super easy to set up, as well as use voice commands when changing channels or searching for something on Netflix.
10. Android Boxes are Super Convenient
Another great advantage of Android boxes is their convenience. They make it possible to watch movies and TV shows in the comfort of your own home without the need for a new TV or computer, which makes them extremely versatile. And because they can be used with any device that runs Android (smartphones, tablets, and televisions), you have access to tons of content whenever and wherever you want it.
Wrapping Up
The global Android Box market, as of 2020, was valued at a whopping USD 4137.5 million. Whether you're looking for a new way to enjoy your favorite shows at home or a device to upgrade your home entertainment system, you should consider buying an Android box instead of paying hundreds on cable bills each month.
Read Also: