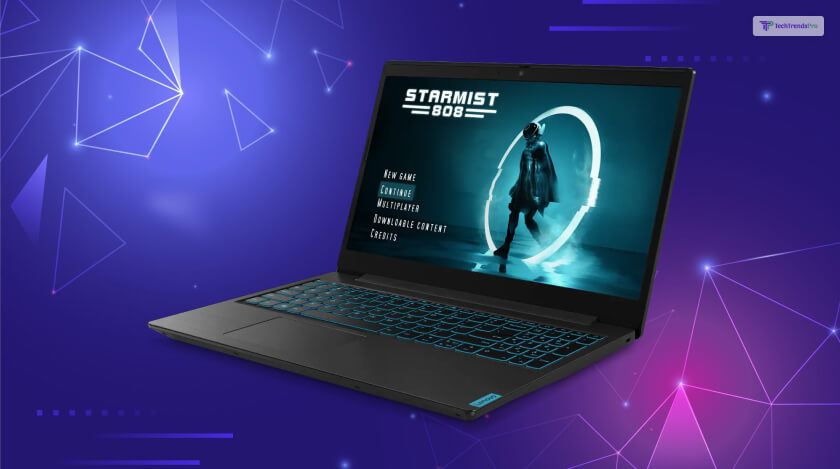 If you are suffering from a cash crunch, look for some older and cheaper laptops to buy. These laptops can still provide decent performance, as per the price you are paying for them. Therefore, why don't you look at this Lenovo IdeaPad L340-15 review and judge whether this laptop is worth its price compared to the Acer Swift 3 SF315-41G?
If you are interested in a decent and older 2019 laptop, read this post until the end.
Lenovo IdeaPad L340-15 Specifications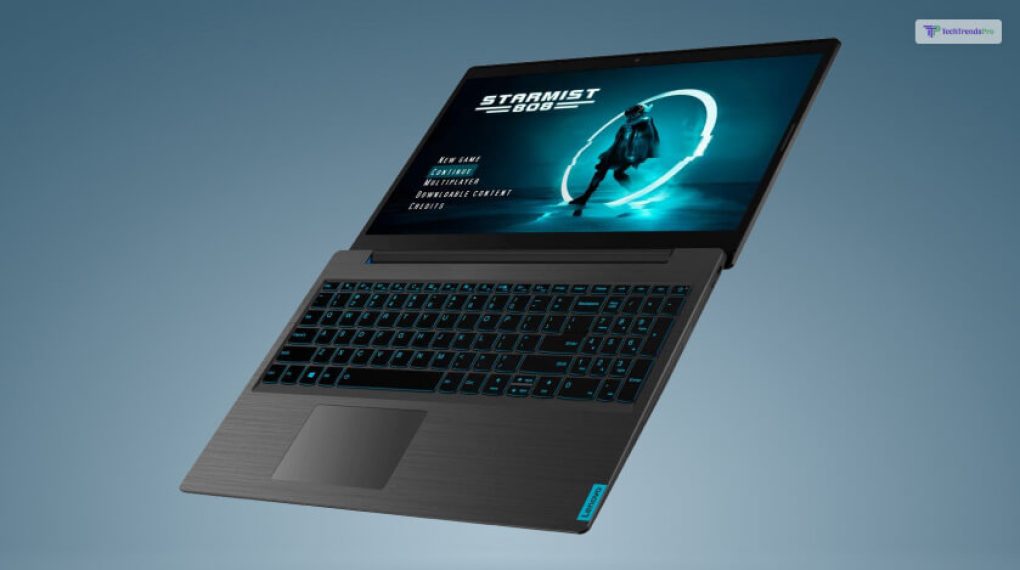 The primary specifications of the Lenovo IdeaPad L340 15 gaming laptop are:
| | |
| --- | --- |
| Release Date | 10th July 2019 |
| Operating System (OS) | Windows 10 Home |
| Display | 15.6" 1080p display (250 nits, IPS panel, anti-glare) |
| Processor | 9th Generation Intel Core i7-9750H (max 4.5 GHz clock speed) |
| Graphics Card | NVIDIA GeForce GTX 1650 4GB DDR5 |
| Storage | 2 TB HDD, 1 TB SSD |
| Memory | 8GB DDR4 (2400 MHz) |
| Speakers | 2x 1.5w Dolby Audio Speakers |
| Camera | 720p HD Camera (Dual-array mic, with a physical stutter) |
| I/O Ports | 2x USB 3.1 Gen 1, 1x USB C-Type, 1x HDMI 2.0, 1x RJ45 |
| Weight | 4.8 lbs (2.2 kgs) |
| Colors | Granite Black |
| Price (2023) | $680 |
Lenovo IdeaPad L340-15 Features
The primary features of the Lenovo IdeaPad L340-15 are:
1. Build & Design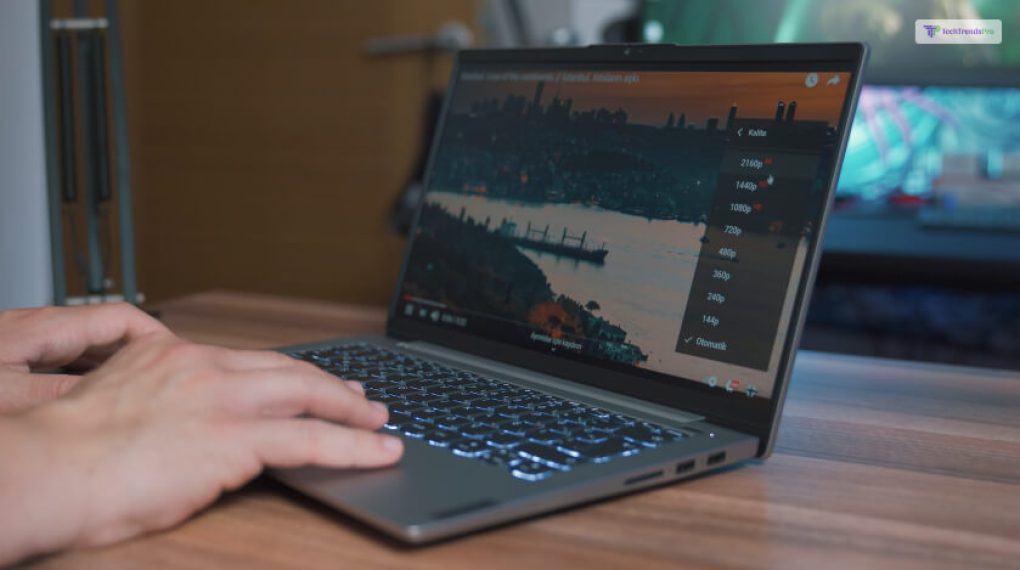 The IdeaPad L340, meanwhile, is more of a mid-2019 technological revamp of the heavier Lenovo Legion family. Given that it has many of the same basic features as the Lenovo Y540, including the cost for some variants and even port configuration, the Lenovo IdeaPad L340-15 is primarily a design update.
The soft-touch palm rest is more aesthetically pleasing than hard plastic but less fashionable than the brushed metal on the Asus TUF FX705. However, it is true that it is simpler to maintain.
The chassis is relatively thin, with a size of 14.3″ by 10″ and a thickness of just an inch. Though not as tiny as the side screen bezels of the more expensive gaming laptops, the Lenovo nevertheless has a sleek appearance, thanks to them. Even though Lenovo is trying to go thinner, they leave the place on the top bezel for a camera, a function that others are relegating to the border above display hinges.
2. Display
The display of the IdeaPad L340-15 is perfect for a budget-conscious gaming laptop. In addition to the GeForce GTX 1650's ideal 1080p resolution for gameplay, the games become life-like due to the display's vibrant colors and great viewing angles.
The IPS panel's 60Hz refresh rate is lower than the 144Hz offered on luxury gaming laptops, but it's hardly a deal-breaker at this price. The GTX 1650 will likely provide 60 fps in contemporary games, save from a few demanding esports games.
3. Keyboard & Touchpad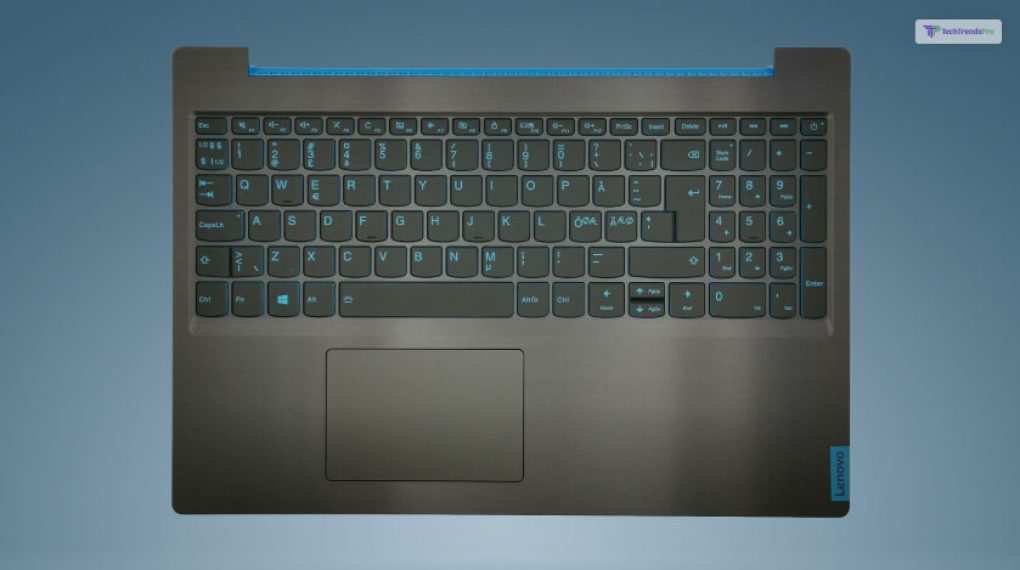 The IdeaPad L340 joins gaming laptops like the ASUS ROG Strix Scar II GL704GM, including monochrome keyboard illumination, which glows blue. Most gaming laptops have RGB backlighting. All keys have the same two-stage lighting, which is adjustable for indoor and outdoor use.
Although all four arrow keys are smaller than the others, the full-size keyboard nevertheless feels comfortable to type and has a convenient number pad. It also delivers quick travel and accurate pressure points.
The touchpad, located underneath the keyboard and rests on its frame, makes rattling noises when used. For instance, the mouse buttons will only work when the lower corners of the trackpad are pressed firmly.
4. Connectivity Options And Ports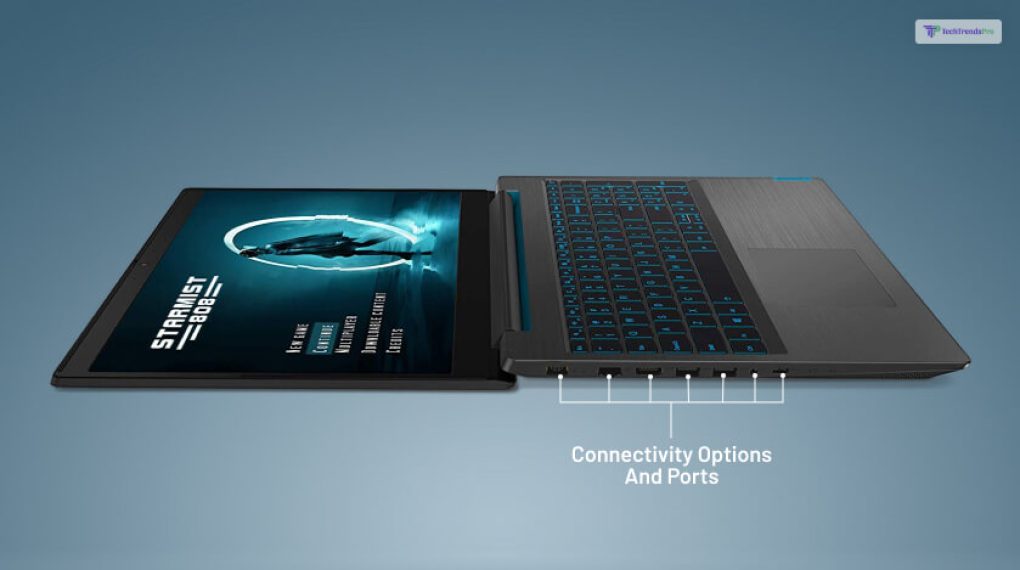 With the exception of the right-side Kensington lock, the IdeaPad 81LK00HDUS I examined only has the bare minimum of ports for a modern laptop on the left side. It only has a USB Type-C connector, a portion of USD 3.1 ports, 1x Ethernet port, HDMI 2.0, and 1x headphone/mic combination; it is missing an SD card reader and a Thunderbolt port.
Both Bluetooth 4.2 and 802.11 AC Wi-Fi are used for wireless communication. Due to the absence of 22 MIMO antenna technology, you will have to settle with transfer speeds that are lower than those of others, but they are still reasonable at 290–309 Mb/s while transferring your data.
5. Battery Life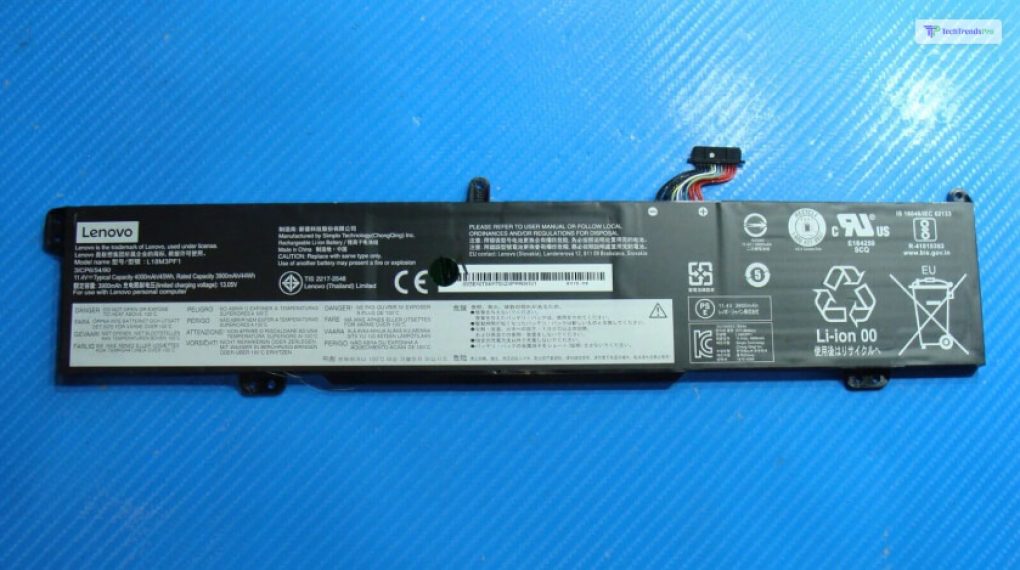 The 15″ and 17″ editions of the Lenovo IdeaPad L340-15 come with a lithium-ion battery. Lenovo claims both versions should provide 9.5 hours of use when ultimately charged. But I am too wise to believe what the manufacturers say! I conducted a real-world battery test to confirm Lenovo's assertion.
This Lenovo L340 gaming laptop lasted almost 6 hours throughout my test, including visiting more than 50 websites simultaneously. Despite falling short of Lenovo's claimed 9.5-hour battery life, the battery still outperformed the ASUS Zenbook Pro UX550, which only has a 4-hour battery life.
6. Performance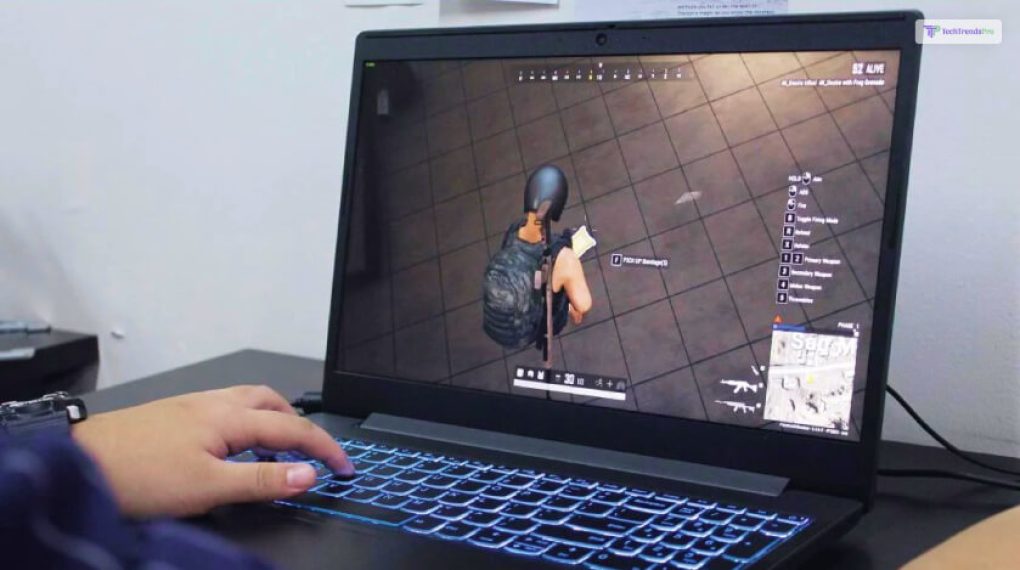 With its graphics card, you can play the most recent games at Full HD resolution (1920 x 1080). You may need to change the graphical settings for some games, though.
I used this laptop to play graphically taxing games like Far Cry 6 and Shadow of the Tomb Raider to assess how well the graphics card performed. The laptop runs Far Cry 6 at 57 frames per second on standard settings but lowers it to 41 frames per second on ultra settings.
But when playing Shadow of the Tomb Raider, the laptop only manages 102 frames per second on medium and 77 frames per second on high settings. Both outcomes are somewhat better than the Helios 300's GTX 1660 Ti graphics performance.
Lenovo IdeaPad L340-15 Alternatives To Know About! 
Looking for alternatives to the Lenovo IdeaPad L340-15? You're in the right place! I have compiled a list of options that offer similar features and performance, ensuring you make an informed choice for your computing needs.
There are several alternatives to the Lenovo IdeaPad L340-15, catering to different budgets and preferences. Consider your specific needs, such as performance, portability, and budget, when choosing the best option for you. These alternatives provide a variety of choices to ensure you find the perfect laptop for your requirements.
here are the top ten that you need to know about:
1. Acer Aspire 5  
The Acer Aspire 5 is a budget-friendly laptop that competes with the IdeaPad L340-15 in terms of affordability and performance. With a sleek design and a variety of configurations, it's a versatile choice for everyday tasks.
2. HP Pavilion 15  
HP's Pavilion 15 series offers a range of laptops with varying specifications to suit your preferences. They are known for their reliability and vibrant displays, making them a great alternative to the IdeaPad L340-15.
3. Dell Inspiron 15  
Dell's Inspiron 15 series is another strong contender, providing a mix of performance and build quality. You can choose from various models to find one that matches your requirements.
4. ASUS VivoBook 15  
The ASUS VivoBook 15 lineup is perfect for those seeking a balance between performance and portability. These laptops are known for their slim designs and offer competitive features for the price.
5. Microsoft Surface Laptop  
If you're looking for a premium alternative, the Microsoft Surface Laptop series delivers a sleek and elegant design, combined with excellent build quality and the latest hardware.
6. Lenovo ThinkPad E15  
Sticking with Lenovo but seeking a different series, the ThinkPad E15 is a solid option for business users. It offers robust performance and durability, making it suitable for professional tasks.
7. Acer Swift 3  
The Acer Swift 3 is an ultraportable alternative to the IdeaPad L340-15. It's known for its lightweight design and long battery life, making it an excellent choice for on-the-go users.
8. HP Envy x360  
If 2-in-1 functionality is important to you, consider the HP Envy x360 series. These laptops combine a flexible design with powerful hardware, offering a versatile computing experience.
9. Apple MacBook Air  
For those open to the macOS ecosystem, the MacBook Air provides a premium alternative with exceptional build quality, a stunning Retina display, and impressive performance.
10. Dell XPS 15  
If you need a laptop for content creation or more demanding tasks, the Dell XPS 15 is a top-tier alternative. It boasts a high-resolution display and powerful processors.
Final Verdict: Is The Lenovo IdeaPad L340-15 Worth Buying In 2023?
With the Lenovo IdeaPad L340-15, everything is about balance. You won't get a beefy gaming computer, but you will be satisfied while using or playing on it. Your moderate gaming requirements ought to be easily met by the laptop.
In addition, the Lenovo Ideapad L340 is a fantastic choice for a gaming laptop in the middle of the spectrum. The IPS screen will provide most games with an excellent display and a clean design.
This laptop might be a good option if you're searching for a budget-friendly mid-end gaming laptop. However, you must accept minor trade-offs like a lack of a card reader and a subpar touchpad.
PROS
CONS
• Good battery life
• Decent display
• Comfy backlit keyboard
• Poor touchpad
• No optical drives
Read Also: