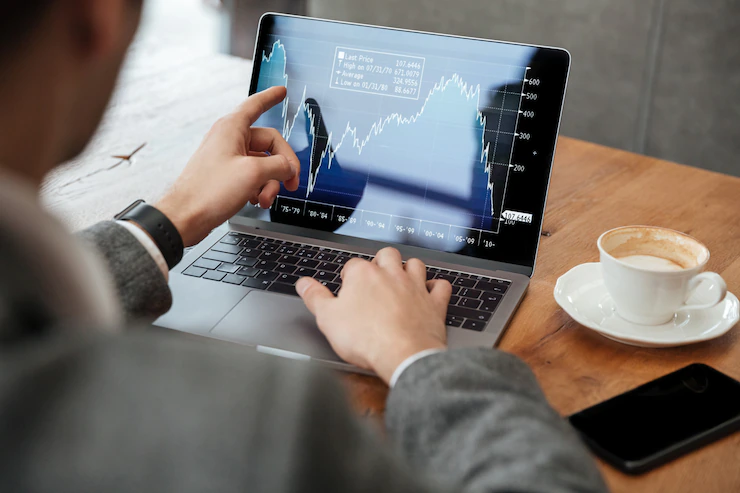 Cryptocurrencies are becoming more popular with each passing day. Thanks to their volatility, many crypto owners are making profits simply by buying and selling at the right time. This activity is commonly referred to as crypto trading and is one of the most popular ways to make a quick buck.
Trading isn't easy. Every experienced trader has plenty of knowledge and skills gained through books and while trading. Therefore, it takes some time to get there, but once you master it, you can start making a profit.
This article will explain what trading is and discuss the different types of trading that can help you make money with cryptocurrency trading. Read on.
What Cryptocurrency Trading Actually Is?
There are over 19,000 cryptocurrencies at the moment, and their prices change all the time, meaning they are highly volatile. Many factors affect the prices, but we'll not discuss them now. What matters is that you can make a profit by buying some cryptos when they reach their lowest price and selling them once the price goes up.
Cryptocurrency Trading is usually conducted via a cryptocurrency exchange. There are trading pairs — BTC/ETH, for example, which means that BTC will be exchanged for ETH. Some platforms also feature less popular cryptos and will let you swap AVAX to ETH or many other unique trading pairs.
Here's how to trade cryptos in a couple of easy steps:
Open an account on the crypto exchange platform of your choice.
Fund your account using one of the accepted fiat payment options.
Select a cryptocurrency you want to buy.
Choose a cryptocurrency trading strategy.
Start trading cryptos.
Please remember that this process is much simpler with decentralized crypto exchanges, as there's often no need to open an account.
How to Trade Crypto Like a Pro: Tips and Advice
To master crypto trading, you first need to understand the different strategies used by experienced traders. Once you learn them, you can apply them to any crypto pair, even MCO to ONT, which is a pretty rare combination. Let's take a closer look at these strategies and how they work in practice.
1. Day Trading
This is called day trading because traders take positions and exit on the same day. They actively monitor intraday price movements for particular cryptos. These traders often need to rely on many technical indicators and have in-depth knowledge of the activity to learn the optimal entry and exit points.
2. Range Trading
Experienced traders often trade in ranges rather than fixed amounts. They set the support and resistance levels every day and trade based on them. The former indicates the level below which the crypto price shouldn't fall, and the latter refers to the level to which the price may increase during the day. Both are determined based on the current price of the crypto and help range traders know when to enter and exit.
3. Scalping
Scalping is a type of day trading, and scalpers usually aim to make many small benefits from micro price movements many times throughout the day. Therefore, they place many small trades over a short period that could eventually amount to a decent profit. Like many other cryptocurrency trading strategies, this one also bears a certain risk.
4. High-Frequency Trading (HFT)
This is a complex type of trading for experienced traders. HFT includes developing trading bots that can enter and exit cryptos quickly. To develop them, a trader needs to be familiar with sophisticated market concepts and have a technical background. Therefore, this type of trading is more suitable for pros rather than beginners.
5. Build a Balanced Portfolio
This is a simple strategy that could help you in the long run. By diversifying your crypto portfolio, you minimize the risk and have more chances to make a long-term profit. This is actually advised in all types of trading.
Final Take
Trading cryptocurrencies can help you make a profit, especially if you know exactly when to invest and when to sell. However, keep in mind that it also comes with many risks. Crypto volatility may be beneficial for profiting quickly, but you can also lose a lot of money in a very short period.
Thus, stick to one of the beginner-friendly strategies and learn as much as possible about it. Once you become confident enough, you can learn other cryptocurrency trading methods and decide on the most suitable options for you.
Read Also: