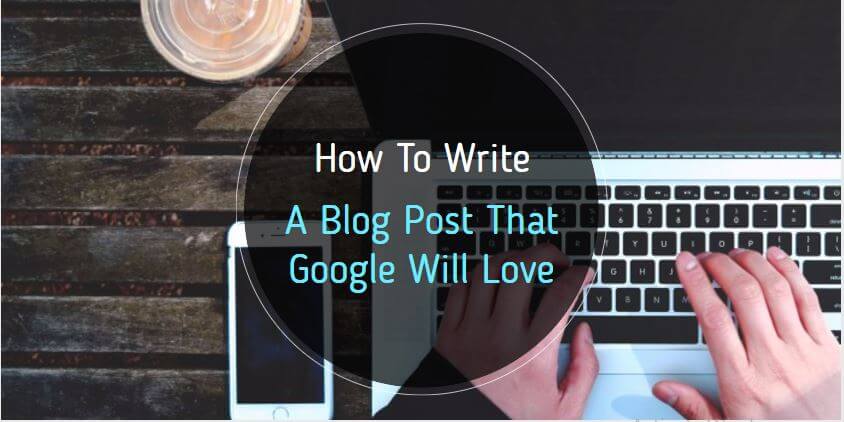 Writing content for Google doesn't have to be complicated. If you want to amass a loyal fan base for your blog then you need quality content that delivers real value to your audience. If you want your blog to be valued by Google the content must be optimised for search engines. One of the biggest challenges for content marketers is creating content that does both effectively.
In this article we'll cover some of the key things to look out for when producing SEO friendly content – don't worry, it's easier than it sounds!
Target Audience
The first step is to understand your target audience. What are they searching for? How can you offer them something of value? Google loves content that gives users exactly what they're looking for. Take this piece with advice on how to improve productivity, the article ranks highly for the search term "effective time management" because it clearly offers value to the reader.
Title
The title is important in persuading users to open the article and read it, but you can also make some simple mistakes that will cost you in search rankings. Headlines should be under 65 characters in order to please the Google Bots – anything longer and they could truncate your piece.
Keyword
Keywords form a crucial part of your headline and demonstrate an understanding of your audience. Knowing who you want to read your piece and what they're searching for will give you an idea of which keywords you need to use.
If you're doing it right they should naturally fit into your headline, but be careful of overuse. A title such as "How to tan without sun burn" clearly aims to rank for the keywords "tan" and "sun burn", whereas the title "Get tanned without burning – the guide to getting a tan while avoiding sun burn – don't burn, just tan" could be penalised by Google for both keyword stuffing and being too long.
The title isn't the only place you should be using relevant keywords; header tags, image tags, and even the URL (www.google.com/keywords-here) should all include them. The foundation of good keyword practice is finding ways to fit them into content that sounds natural and contextual. Google punishes content that obviously tries to repeat keywords in an effort to falsify rankings. Remember; it's quality they're looking for, not quantity.
If you've written your content and find target keywords included incidentally, then you're doing it right. However, if you find yourself looking for any opportunity to squeeze a keyword in you should consider changing the focus of your content, or picking more appropriate keywords.
User-Friendly Content
The next big thing that Google looks for is how "readable" a page is. Google wants users to have the best experience possible, and so rank user-friendly content highly. It's possible you're starting to notice a trend here; Google loves quality content, and rewards you for writing it!
Making user-friendly content starts with making the piece look easy to read at first glance – a lot of users will skim an article first to see if it's worth their time. If it looks too long, or just a big block of text, people will be less likely to commit.
Breaking up text with relevant pictures and subheadings makes it look less daunting, and can help make your content more clear and concise too. Look at how this piece on Disneyland is laid out; plenty of pictures and sub-headings make it inviting at first glance and just skim-reading the headings gives the reader some quick tips.
Last but not least for readability, it's important to remember most searches are now done on mobile! Google is already penalising sites for not having mobile optimised content, so it's crucial your site is mobile-friendly.
"Would I do this if Google rankings didn't exist?" – Google's Ranking Guidelines.
This quote perfectly illustrates what Google is looking for and how you can get your content to perform well. Would you stuff your title full of keywords if ranking didn't matter? Of course not! You would, however, naturally include relevant terms so readers can find what they're looking for. Content that is well written, laid out in a user-friendly way, easy for users to find, and offers the reader something of value will naturally rank highly.
The Final Words
Writing content that Google will love should be straightforward. It essentially comes down to writing high-quality content that provides real value to your audience — a simple thing but is often easier said than done.
Read Also: