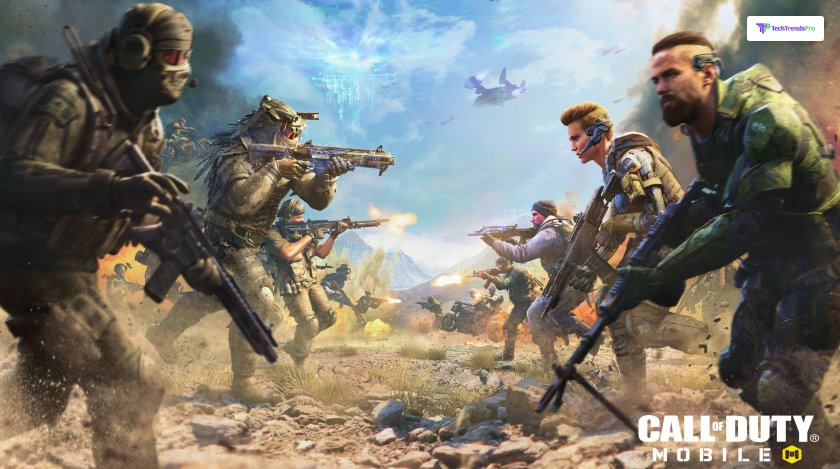 Playing FPS games on your mobile phone sounds impressive, right? But do you know which FPS game you should be playing?
Call of Duty: Mobile is one of the best FPS games available for smartphones right now. This game has great graphics, great gameplay, and, most importantly, is free for everyone.
Therefore, before you jump into this game to quench your bloodlust, read this Call Of Duty mobile beginners guide tips and tricks to get a better head start. 
Call Of Duty Mobile Beginners Tips And Tricks For Multiplayer
The best beginners tips for new players of Call of Duty mobile 5v5 multiplayer are:
1. Learn Recoil Control
Learning the recoil of all the different guns and their spray patterns is essential to do more damage to enemies. The golden rule of all FPS games is that the more bullets hit enemies, the more damage you do. The more damage you do, the faster they will die.
The most effective tip I found is slightly adjusting your aim as you shoot. Since the crosshair goes up as you shoot, bring it down to control recoil and spray effectively. You should also know what is hip fire in Call of Duty mobile to mow down enemies without scoping in.
2. Master Your Movement
Mastering your movement is by far one of the best Call of Duty mobile beginners tips and tricks. After your Call of Duty mobile download, you can sprint, crouch, and slide in all the game modes. Also, you can go prone and lie down on your belly in battle royale too. 
Sliding in and out of cover is the most critical movement trick. To slide, you must first sprint and crouch. Sliding makes it difficult for enemies to aim and helps to get in and out of cover. Then, continuously move to evade damage.
Read More: Undertale Piano Puzzle – How To Complete The Game | Guides
3. Equip The Right Loadout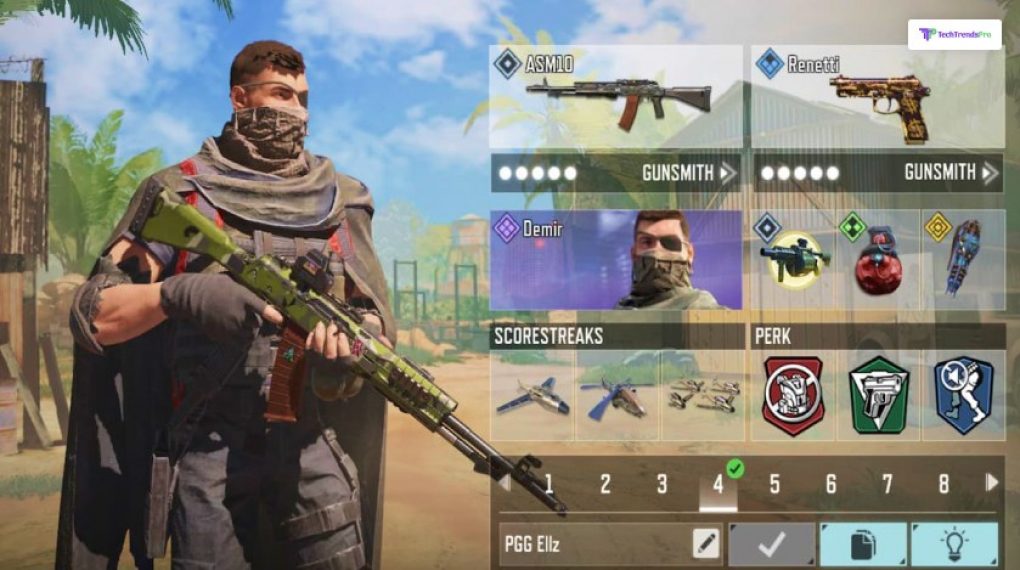 Equipping the right loadout is necessary sometimes to win matches spectacularly. You do not have to be proficient with all the guns in the game. Select the right gins, and then upgrade them and stick with them.
With each upgrade, you earn new attachments that can improve the weapon. Therefore, identify a gun's weaknesses and mitigate them with the right attachments. For example, the AK47 has very high damage, nerfed with increased recoil. Therefore, equip the right attachments to reduce its recoil.
4. Use A Pistol Instead Of Reloading
Sometimes, you will run out of ammo in the clip while firing at your enemy. During such situations, it's best not to reload your gun and waste time. Instead, it's best to swap to your pistol and finish off your enemy. Of course, this works best if the enemy has less health.
5. Grenades Can Help In Flushing Out Enemies From Cover
If you see your enemies firing from behind cover, simply lob a grenade toward them. This is one of the most effective ways to flush them out of cover in the open. This makes it easy to shoot them in the face and get their dog tags as trophies.
6. Keep On Slaying For Activating Scorestreaks
Scorestreaks are some of the best ways to gather intel and cause trouble for enemies. The more kills you get, the more scorestreaks you can use. For new Call of Duty mobile apk players, I would suggest sticking with these scorestreaks:
UAV (400 points): Reveals the location of nearby enemies as red blips on the minimap.
Counter UAV (600 points): Jams the UAV of enemies to prevent yourself from being revealed.
VTOL (1600 points): Rain down an endless barrage of bullets at enemies from above.
Read More: 10 Most Popular And Best Cricket Games For Android Users In 2022
7. Perk Up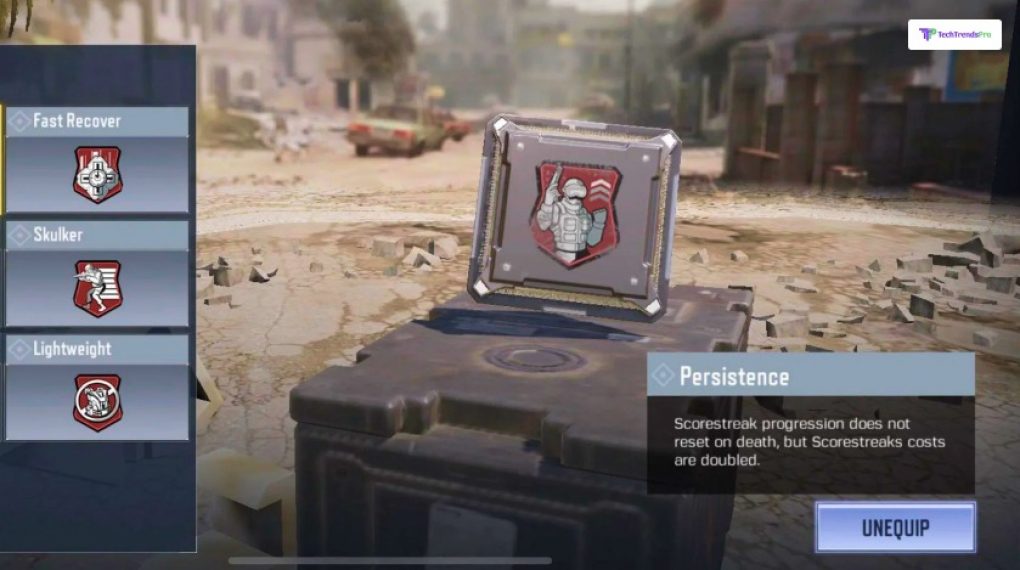 Your perks are passive bonuses that you get for equipping them in your loadout. You can equip three of them at a time. The three perks that I believe you should equip are:
Agile: Makes you a faster and better running and gunning killing machine. This perk reduces aiming time after your sprint.
Vulture: Do no fear running out of bullets since killing an enemy and t-bagging them will reload your clip.
High Alert: This perk lets you become a better team and solo player. You can now reveal enemies and scorestreaks on the minimap by scoping them. In addition, you can be alerted when an enemy not in your vision tries to aim their crosshairs at you.
Call Of Duty Mobile Beginners Tips And Tricks For Battle Royale
The best beginners tips for newbies of Call of Duty mobile BR battle royale to survive till the end are:
1. Know All The Best Drop Locations
Knowing all the best drop locations in the best android games like this battle royale is essential to get a headstart in the match. Knowing some of the best drop locations on the map will help you get high-tier loot early on. Therefore, the locations you should drop on the map are:
Aerial Platform (highly contested area),
Practice Range,
Countdown,
Practice Range,
Black Market.
2. Smoke And Revive
If enemies down your teammate, you get the chance to revive them, just like in PUBG New State. However, you will become vulnerable when trying to revive them. Therefore, the best practice to do here is to pop a smoke grenade and then revive your teammate inside it.
3. Read Footprints On The Minimap
Whenever an enemy sprints or fires their gun, they make noise. However, Call Of Duty mobile punishes them by making their footprints and firing sounds visible on the minimap. So seek them out and position yourself with your squad tactically to engage them in firefights.
Read More: A Full Guide To PACMAN 30th Anniversary – Read This!
4. Choose Your Class Wisely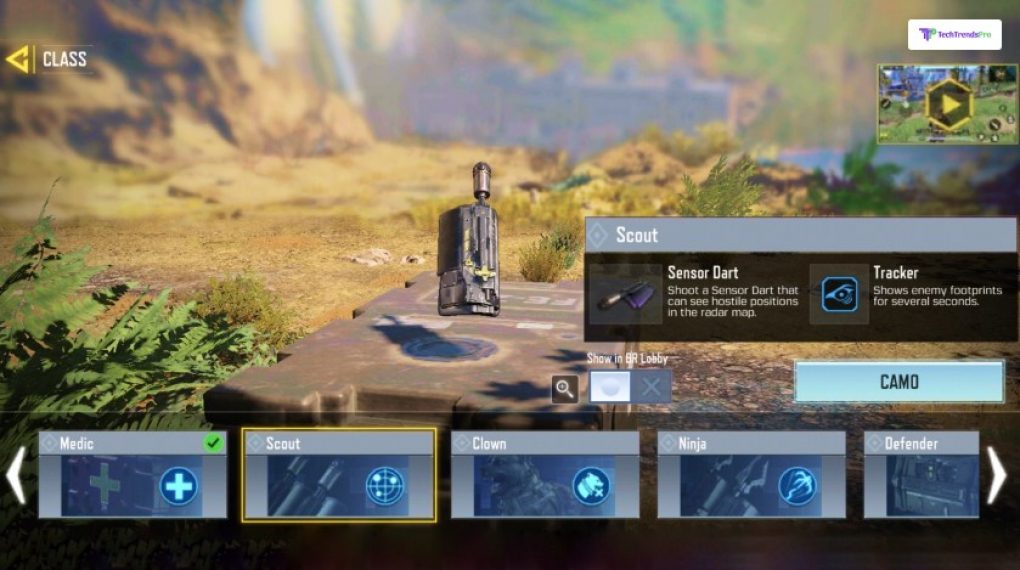 In the Call of Duty mobile battle royale mode, you get to pick an operator class. This is because each operator class has a passive and active skill that can provide tactical advantages to you and your team.
The three best Call Of Duty mobile classes, in my opinion, are:
Ninja: You can use a grappling hook to elevate yourself to higher angles or close the distance between you and your enemies.
Poltergeist: Make yourself invisible and turn yourself into a ghost to haunt enemies.
Scout: Reveal the location of enemies using a tracer dart. Also, mark them in the minimap for teammates to see.
Frequently Asked Questions (FAQs):
Q1. What Is The Best Starter Gun In Call Of Duty Mobile?
When it comes to selecting your starting guns, I would recommend sticking with these guns since you unlock them early:
1. AK47 (Assault Rifle),
2. M4 (Assault Rifle),
3. AK117 (Assault Rifle),
4. HVK30 (Assault Rifle),
5. MX9 (SMG),
6. BK57 (Assault Rifle),
7. Man-O-War (Assault Rifle).
Q2. How Do I Aim Better In Call Of Duty: Mobile?
To be a better Call of Duty mobile gamer, you need to remember two different shooting concepts – crosshair placement and peeking. By having great crosshair placement, your crosshair will always be in places where you expect the enemy to peak. Also, by learning peeking techniques, you will peak in the right way, pointing your guns at the right angles. 
Q3. Can I Play Call Of Duty: Mobile On PC?
Yes, you can play Call of Duty: Mobile on your PC. There are two ways to do so, requiring using two different emulators. They are:
1. BlueStacks (best android emulator for PC).
2. Gameloop (official COD mobile emulator).
Q4. How Many GB Is COD Mobile?
When you download COD mobile for the first time, it will have a size of around 1.6GB. Soon, the app will start updating itself. Then, its size will increase to about 3GB.
Conclusion
Just by reading this call of duty mobile beginner's tips and tricks, you might learn a lot of new gameplay mechanics. 
In multiplayer mode, you should learn to pack the best loadout. Also, you should practice your aim and movement to better kill enemies while sliding around the map.
In the battle royale mode, pick your class carefully and learn the various drop points on the map. This will significantly help you and your team to strategize tactically and take out enemies like pros.
Read Also: