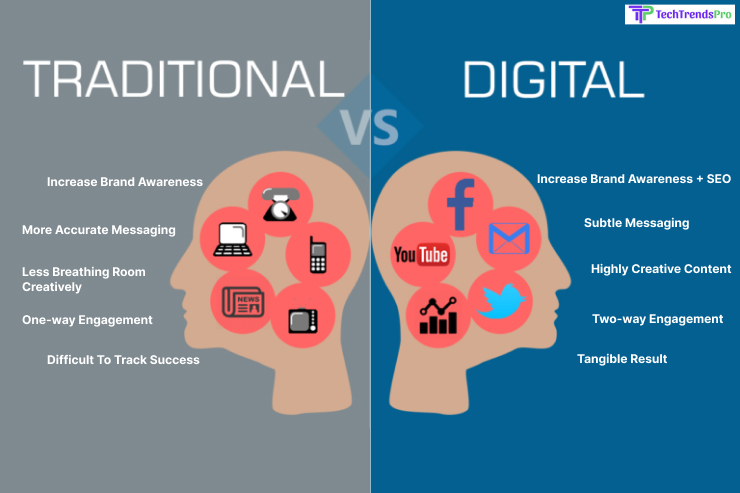 Regardless of what you do or who you help, every business aims to make people aware of them and like them. But how can you improve brand recognition while also creating customers with a good impression of your company?
A public relation is a necessary tool for any business that wishes to grow. There are more ways to utilize public relations than ever before which a public relations manager needs to be aware of.
Traditional and digital public relations are the options. While they have the same aim (i.e., raising brand recognition), they differ in execution. Wanna know the differences between these two? We have got this covered here.
Keep reading…
What Is Traditional PR?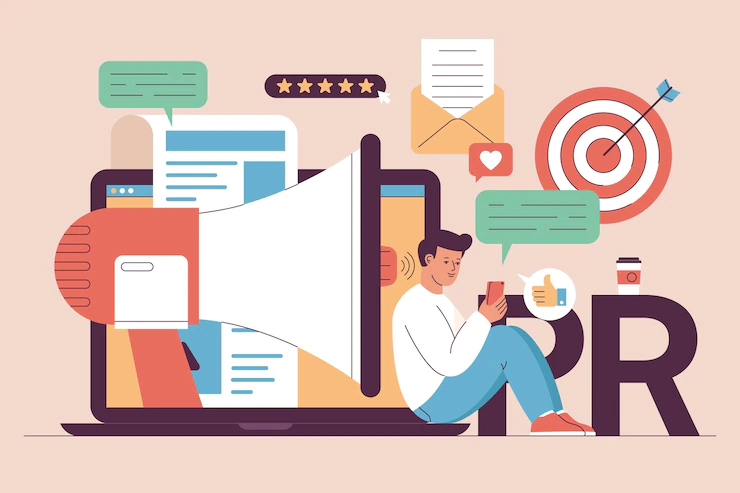 Even in public relations, the adage "don't try to fix what isn't broken" is true.
Even while it appears that our planet has entirely switched to digital format, millions of Americans continue to consume traditional media. Some still have newspapers delivered to their homes in the morning, and they watch the news at night in their living rooms.
They use their radios to listen to the radio on their way to and from work, and some even read them during their commutes. Traditional media, despite the digital revolution in the previous 15 years, is still relevant and widespread, making traditional media strategies just as crucial now as they were before.
What Is Typical PR?
The primary objective of traditional PR, such as that provided by companies like https://www.elitelawyermanagement.com/public-relations/, is to develop good connections between customers and the business. However, it also includes brand management via crisis communication and event coordination.
This usually entails drafting and sending press releases to traditional media outlets like specialty industry publications, television and radio stations, and attempting to gain print media attention.
How Can You Assess The Traditional PR Benefits?
If traditional PR aims to get a company's message in front of potential customers, then measuring success by assessing how many people that message is delivered to is appropriate. But how can you do it?
Traditional PR's influence on corporate reputation can be difficult to quantify.
The audiences of television and radio stations are considered approximations at worst, and there's no way to know for sure that all 300,000 people were paying attention to any particular portion.
Traditional PR, on the other hand, may now track impressions and views of stories to obtain a more thorough knowledge of how many people were exposed to their product.
What Is Digital PR?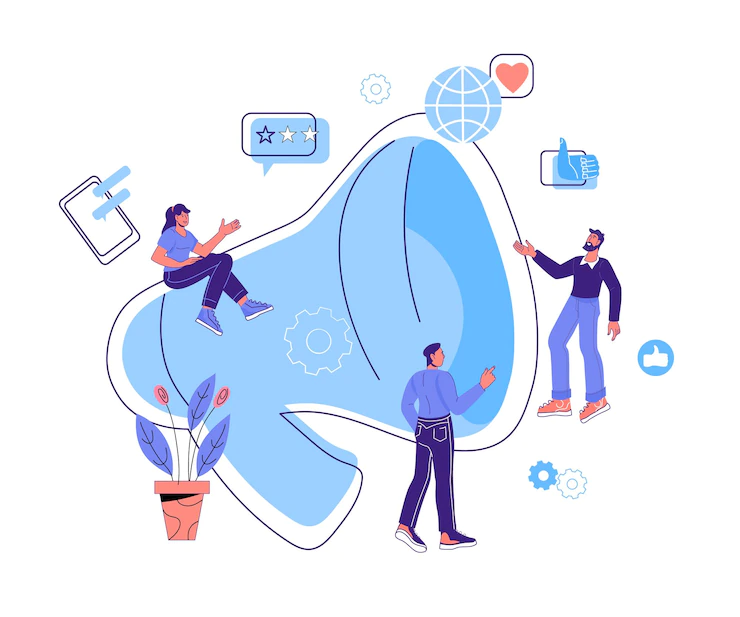 Unlike its counterpart, digital PR emphasizes networking with journalists to gain.
The goal of digital PR is to take advantage of the enormous reach of our digital world by integrating traditional public relations media outreach elements with a more comprehensive online plan.
Digital PR is more likely to reach a larger audience if you target brand exposure in blogs, social media, online news sources, and websites through agencies like Niche Inbound.
It's also distinct from traditional public relations in one important aspect: subtlety.
Traditional PR is intended to be a straightforward method of promoting a brand's self-promotion, whereas Digital PR employs finesse. It doesn't matter whether or not a company's message gets through to its customers in a Digital PR campaign.
Yes, it's true.
In digital PR, the emphasis isn't on a brand's consumers. Sure, it's wonderful if a prospective client is impressed; nevertheless, Digital PR is concerned with impressing Google at the end of the day.
What Does Digital PR Involve?
A digital public relations specialist utilizes a plethora of tactics in order to improve the web presence of a client. Some of the examples include:
Developing relationships with the online bloggers and journalists to create online press coverage

Arranging business profiling

Taking preparations for the online press releases

Blogger Outreach and Influencer Marketing to get mentions on the influential special media blogs or accounts

Arranging online reviews and interviews

Publishing digital content to get a broader reputation as well as high-quality backlinks.  
Difference Between Digital PR And Traditional PR
Have you ever thought about the difference between Digital PR and Traditional PR? Well, there are considerable points of difference between them. 
While Traditional PR involves networking with the journalIsts for getting featured in the print publications, digital PR involves the fields like increasing online presence, using social media interactions, etc. 
In this digital era, most people have shifted their focus from traditional to digital PR since the number of online readerships has drastically increased. Nevertheless, it's not like traditional PR has gone obsolete, but its demand is gradually downward moving. 
Wrapping It Up
That's all about the difference between Traditional PR and Digital PR. I hope the differences are clear to you by now. Whatever the branch is, having a vivid picture of your target audience is super crucial to determine what strategies exactly you need to adopt.
For more intriguing blogs on topics like this, keep an eye out on www.techtrendspro.com.
Read Also: