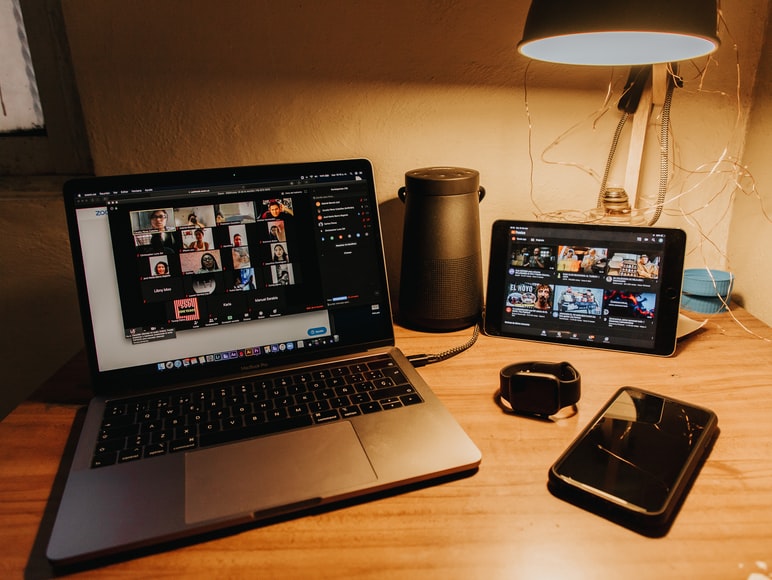 Technology has changed workplace trends immensely. Gone are the days when you had to rush to the offices or workplaces to attend an important meeting as now it's only a click away. Especially in these times when remote work is rising, video conferencing apps have become the ultimate alternative for face-to-face communication. It also helps the teams to work together, collaborate, share ideas and share more interactive time.
To have a smooth video conferencing experience and get the best out of these apps you only need to ensure that you have a reliable internet connection that delivers fast speeds and provides a secure connection. A good example would be AT&T internet that delivers speeds up to a Gig and a powerful security suite that takes care of your online security. Once you've got the internet connection sorted, everything else seems like a piece of cake.
Here's a list of top free video conferencing platforms you can utilize if you're in a remote working or online education setup too:
Zoom
Zoom is the ideal video conferencing platform for remote workers or teams that are working from different regions around the globe. This platform allows simple and easy meeting setups which you can use either for regular meetings or create a personal meeting room. It has a free plan as well as a paid plan too. The free plan includes features like one on one group meetings, HD video, and audio quality, screen sharing, scheduled meetings, private and group chats, and unlimited meeting options. You can host up to 100 participants.
Zoom gained massive popularity during the pandemic when people needed to continue working but also maintain social distance. Not only have workplaces, but many educational institutes also managed to continue their activities using zoom conferencing features. Apart from video conferencing this platform also promotes communication through chats, phone, and webinars and helps create online events.
Skype
Skype has remained on the top of the list for so many years when it comes to video calling. The free version of Skype is ideal for teams that include less than ten members. You can easily access it from your smartphone, tablet, or laptop. The top features you can enjoy with skype are HD video calling, screen sharing during video calls, video call recordings, location sharing, up to 10 people on video calls, and interactive video chats.
You can simply log into Skype by using your Microsoft account or register using your mobile number. To use the conference feature, all the members of the conference have to be a part of the contact list beforehand. It is also widely used in educational organizations. Many teachers hold Skype sessions with their students during exams, assignments, projects, and other activities. The reason why Skype is so commonly used is that it is easy to use, install, and available on Android and iOS devices.
Google Meet
Google Meet is a platform that specifically targets a business audience. It is a great solution for audio as well as video calls for individuals and businesses. Initially, this was limited to enterprise customers only but now it is free and for everyone. You can access Google Meet on almost every browser but to have an amazing experience try using it will Google Chrome since both these are from Google and the platform will work efficiently with its respective browser.
With Google meet you can add up to 100 callers for free but the call timing remains only up to an hour. You can set up a meeting and invite people to join through email. Once you have an invite list ready you can schedule meetings and invite people via Google Calendar too. The app includes the features like video meeting recordings, screen sharing, and audio-video conversations. The app is mainly built for computers but it can be easily accessed on mobile through Google PlayStore or Apple store.
Microsoft Teams
Microsoft Teams is another platform that gained massive popularity during remote working years. The features like team video conferencing along with the host make it the go-to choice for organizations that prefer to collaborate over Microsoft products.
Other than that it includes features like creating teams and channels for specific work roles. Online video calling and screen sharing, audio conferencing, document storage in Share point  All these features make it the ultimate tool for collaborating at work and in bringing together teams during remote work.
FaceTime
FaceTime is another free video conferencing platform that lets you make audio as well as video calls. A big limitation attached to this app is that you can only access it on your Apple devices however there are now a few extensions that make it easy for you to access the FaceTime app on your computer. It is widely used on Apple mobile for video calls and offers some inciting video calling features too.
The app interface in itself is simple and you can use it as a go-to calling feature if you're calling someone from your contacts if they're on FaceTime too.it lets you add up to 32 users to a group video call. Other than that it has a lot of fun on-call features including filters, special camera effects, and screenshots. You can add shapes to your calls or even blue your background during a video call on your FaceTime app.
Wrapping up:
We have provided you with the basics of all the top trending free video conferencing apps. To have the best experience while using these platforms, make sure your internet service is offering you fast and reliable speed and high bandwidth. This way you can get the most benefit out of the amazing features of the above-mentioned platforms.
Read Also: