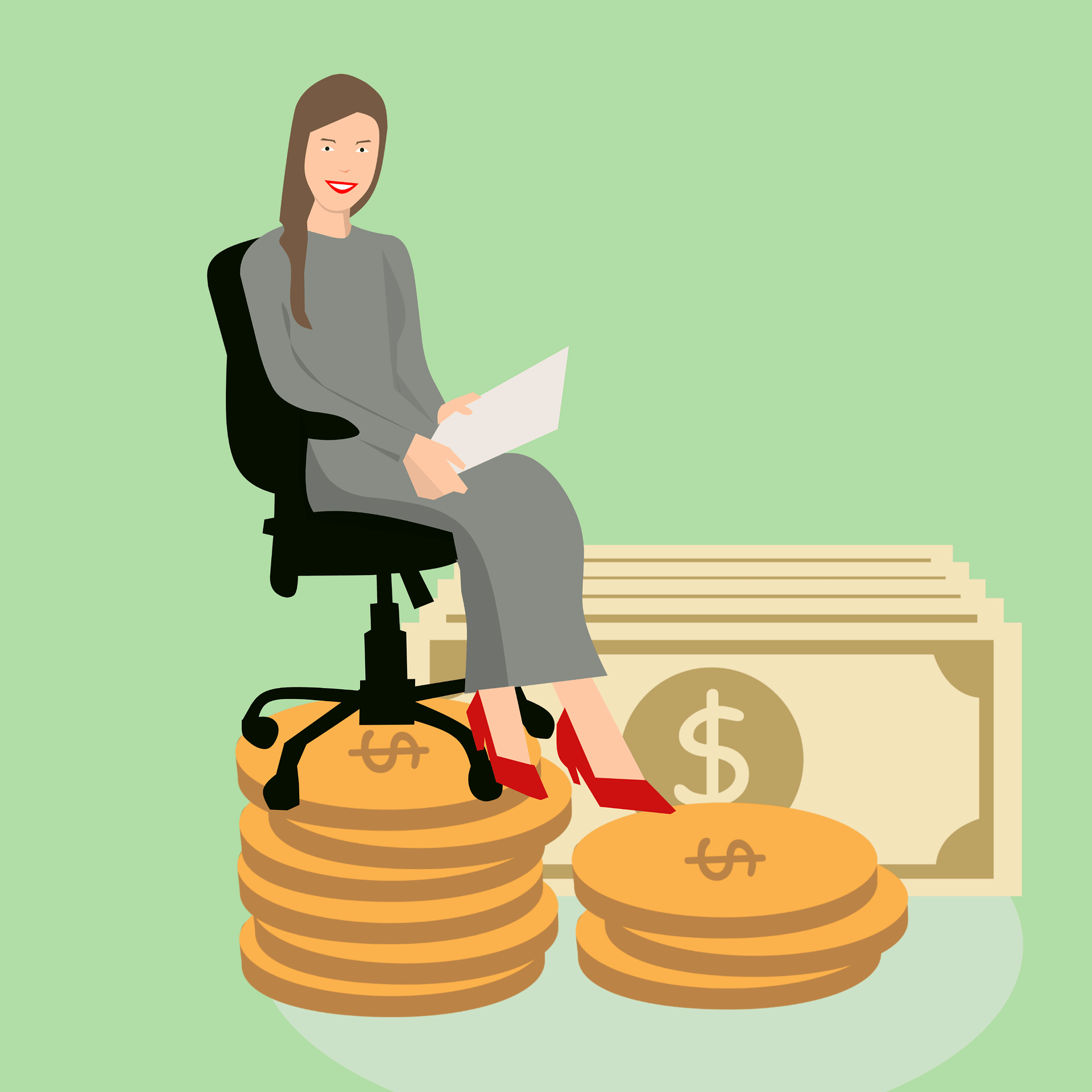 All businesses operate on a budget.
This is important because as much as you want to succeed in the industry, you don't want to risk bankruptcy to get there. Digital marketing has been a game-changer, especially for many small businesses.
According to Responsive, almost 90% of marketers say their social marketing efforts have increased their business exposure. Not only are they affordable, some methods virtually cost no money at all.
Here are some DIY marketing tips you can apply for your business and get ahead:
1. Post on Social Media:
Posting on social media costs no money. It's free from the minute you sign-up for your first profile. It also has another sizable benefit of allowing you to interact with the communities on various social platforms.
As a business owner, you can link your website and create small captions and concise posts suitable for generating traffic. Run polls to gather valuable customer insights, and have direct dialogues with other companies to establish a network and even with your consumers to form a connection with them.
 2. Email Marketing: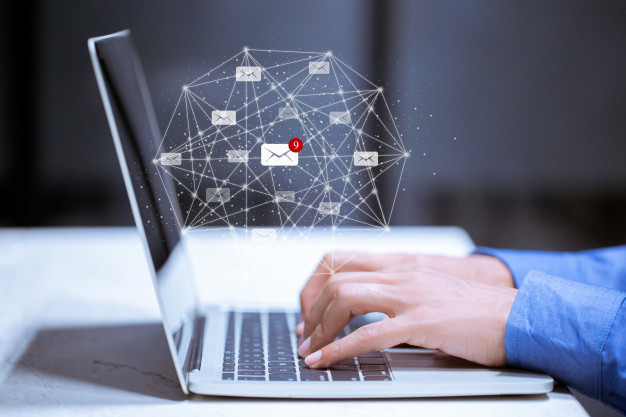 This method has been around for quite some time.
However, it still holds relevancy. Some consumers like the feeling of professionalism that an email gives.
Emails also have a greater sense of privacy as they land directly in their inbox and don't appear in front of the public as a social post does.
You can work on catchy subject lines and use your web designing skills to create fliers and promotional deals that look pleasing to look at. The only time you need to lay down some effort is when brainstorming ideas.
From there, it's a matter of sending it ahead.
3. Create Exciting Content: 
Sometimes you should let your work speak for you. Content is a great way to market yourself and seek outbound links. Designing content will not leave a dent in your content marketing strategy; instead, it is a quick demonstration of your skills and command over your subject.
You don't need fancy jargon to make an impact. The idea is your material should flow. No one likes to read ideas that don't correlate to each other and have no coherency. Ensure you work in an organized manner, such as having sections and headings for each piece of information.
As long as you understand that information needs to be chronological and link where necessary using the appropriate keywords, you should have no trouble putting yourself out there.
4. Start A Blog: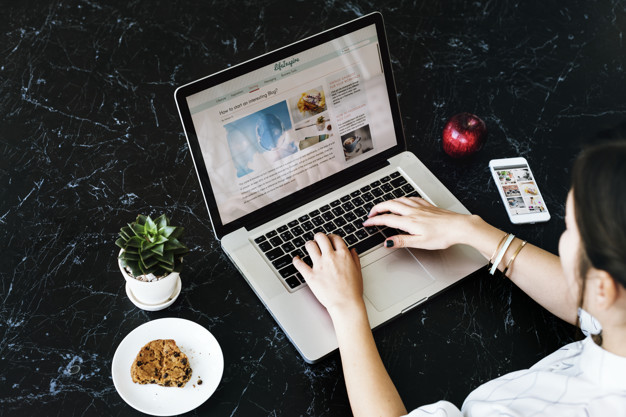 Blogging is a great DIY marketing tactic to go into detail about your business and the services you provide. There are no limitations on what you can put online.
As a small business, you can use all the exposure that comes your way, including a good blog. You want to have the chance to have maximum visibility, and this will not be possible unless you put your content out there.
Blogging goes beyond the conventional content writing that may be on your business website.
5. Collaborate:
In the digital world, you can collaborate in several ways. You don't even need to be in the same physical vicinity as your potential partners. With services such as web seminars and video conferencing, you can easily talk to business partners and establish partnerships to market your business.
For large businesses, this also means entertaining international perspectives. Collaboration works on the principle of divide and conquer. Since you're already cutting back on expensive traveling costs, you can cut back further by combining assets with potential partners.
For example, using resources to design cost-effective ads and using their social media profiles to talk about your company.
6. Video Marketing: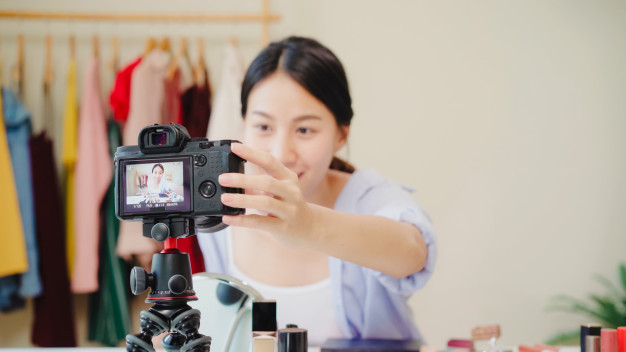 Video marketing has changed immensely since new smartphones now come with camera quality that is as good as any non-cellular, HD camera. With the possibility of creating stellar video content on a meager budget, you can now have an effective video strategy in place.
Use any smart device to make the video, run it on a video-editing software, which is highly affordable, and run it on different video streaming platforms. It can be anything from a helpful tutorial to a video about your product features. People like videos that they can view easily without the hassle of making a separate account on a web streaming service.
7. Turn Your Employees Into Ambassadors:
As a small business, it is straightforward to know your employees both professionally and personally. Let your employees help the brand by tapping into the networking process. Let them reach out to their friends and family and speak about their products in detail.
Allow them to mingle in different communities such as the one they come from to bring a sense of familiarity. Keep sales such as friends and family discounts to encourage people to invest in your brand. When your employees browse through social media, let them tag well-known personalities and rising influencers to start a conversation.
8. Host Classes and Events: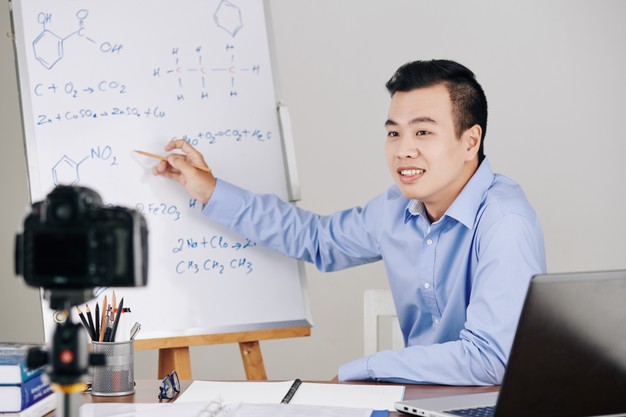 If you tried this tactic before digitization, it would have been the most expensive marketing tactic for you. However, now, you can host as many classes or events as you want. There are so many video conferencing platforms such as Zoom and Google Meet.
You can easily pick a time and date and set a meeting event. A free marketing class or a video tutorial class that you run over a week or even three days is an excellent marketing tactic. All you need to ensure is doing your research on the content and making it go viral on your social pages to give out enticing classes.
Wrap Up:
It would help if you learned how to be smart with your money. You no longer need to spend copious amounts of money on having a good marketing strategy.
Sometimes even an expensive marketing technique is not worth it. Make use of every tool at your disposal, such as social media, videos, and video marketing. Allow your employees to elevate your brand further by acting as ambassadors and let them take the reign of your business.
Finally, collaborate and increase your public outreach twice as fast as a solo marketing technique.
Read Also: