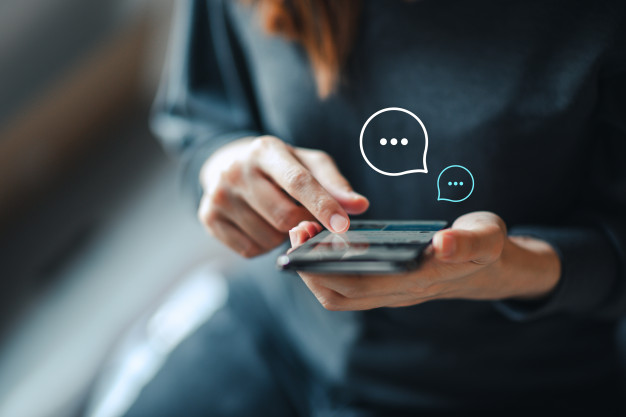 SMS services offer companies the advantages of useful marketing tools. They can use it for running surveys or other SMS marketing purposes. Studies show that the open rate of SMS messages is almost 100%, and that's the reason to add SMS services to your marketing plan.
Smarter Contact offers one of the most user-friendly SMS platforms for business marketing.  With an in-built CRM and seamless integration with third-party tools from industry leaders, Smarter Contact positions itself as a dependable and highly converting SMS platform.
The platform comes with a host of intuitive features to compliment strategic digital marketing campaigns. These features include multi-number capabilities, a two-way messaging system, text scheduling for automation, templates, and duplicates, as well as an import contacts button for easy SMS list building.
Other innovative features on the Smarter Contact SMS platform include mobile data skip tracing which can increase consumer response rates by up to 157%. The feature leverages geo-location mobile data technology to help businesses contact qualified leads only. Moreover, the tool separates mobile and landline data for easy SMS customization. Smarter Contact SMS platform is ideal for a range of industries, including real estate, staffing, automotive, marketing, event promotion, fitness, and lending.
OnlineSIM:
OnlineSIM offers a wide range of marketing features. Among other things, there are residential proxies and virtual phone numbers. The latter option allows its clients to choose an appropriate area code and privately register on almost any online service. You can get a virtual phone number of any country you want – be it the USA, the UK, Italy, or Spain.
Every time you create an account on any social media website, you have to enter your phone number. Still, your personal data can be compromised easily since most online companies use their users' data for creating ads. They can even sell your personal information to other businesses.
However, when you register on social media via a virtual phone number, you don't have to use your phone number. You don't even have to buy a new SIM-card.
The proprietary software of the OnlineSIM company allows you to choose a number of almost any mobile carrier in the world since the list of countries is long enough.
There're free disposable, and individual paid numbers. When you choose the latter option, it'll allow you to receive an unlimited number of text messages from any website or mobile app. Get SMS online from OnlineSIM.
If something comes up and a phone number doesn't work, you can get another one and try to register on a given website once again. You won't have to pay additionally for this.
Unlike other services, the OnlineSIM company updates its database of free one-off numbers on an everyday basis.
EZ Texting:
EZ Texting is a company that offers SMS marketing services for its 160K users. It has a wide selection of tools for businesses. There are automated marketing features like text forwarding, reminders, and surveys in its list of services. There're also integration tools available.
SlickText:
SlickText service was founded to offer customers a range of standard text messaging features like scheduling drip campaigns and others. The interface is pretty intuitive. That's why even users without prior experience in SMS marketing can get the hang of it.
Texted:
Texted was developed for small businesses as a budget messaging platform. Among its clients are big-name companies such as Reuters. It offers quite an extensive list of services like scheduling campaigns, picture messaging, and so forth. Texted offers text messages containing more than 300 characters.
There's an option of importing the list of subscribers from other providers.
Read Also: