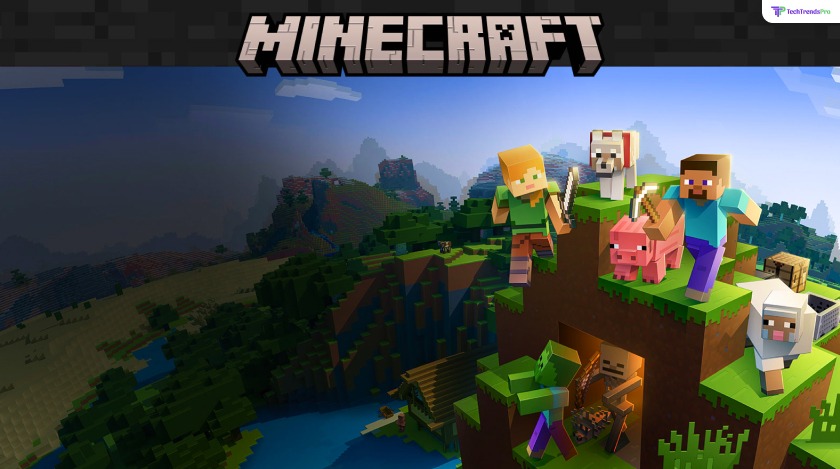 Whenever I want to relax after a hard day at work, I tend to play video games with my friends. Unlike others, I find it to be better than Netflix and chilling. And what's a better way of "gaming and chilling" other than playing some good ol' Minecraft?
If you are new to this game or have never heard of it, then you are at the right place. In this Minecraft Beginners Guide, you will find the best tips about what to do in this game. Therefore, reading this guide for beginners will ensure that you start playing this game in the best way possible.
How Many Versions Of Minecraft Are There?
There are two primary versions of Minecraft developed by Mojang Studios that you can play right now. They are:
1. Minecraft Java Edition
The Java Edition refers to the official or original edition of this game that was released for Windows computers. It got its official release in 2011. Later on, it received support for Linux OS and macOS as well.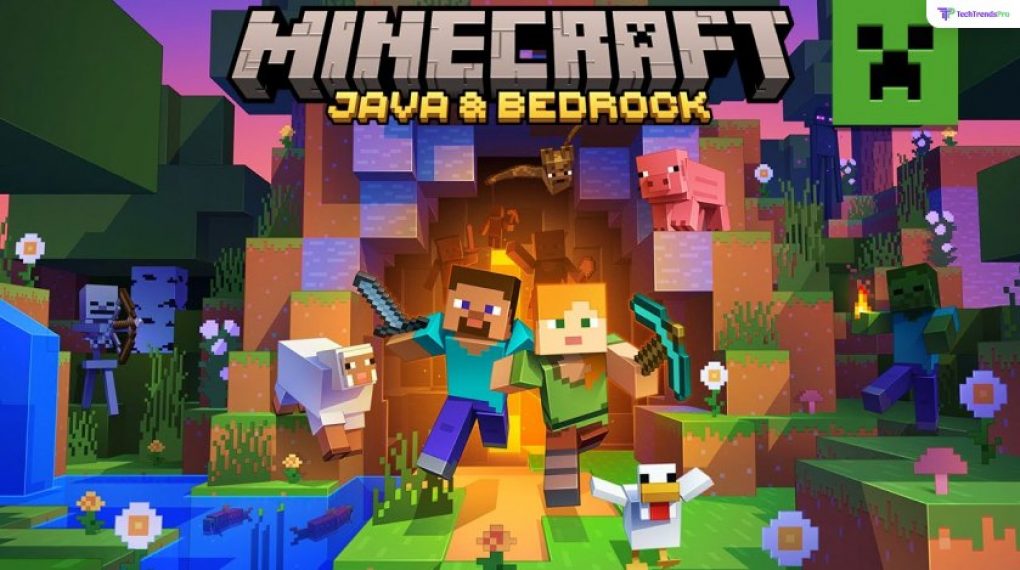 The Java Edition is the most downloaded version of this game. This is because it provides support for the installation of various mods and the creation of custom servers as well. They use this version whenever you see Minecraft videos on the internet, like live streams on Twitch or Youtube.
2. Minecraft Pocket Edition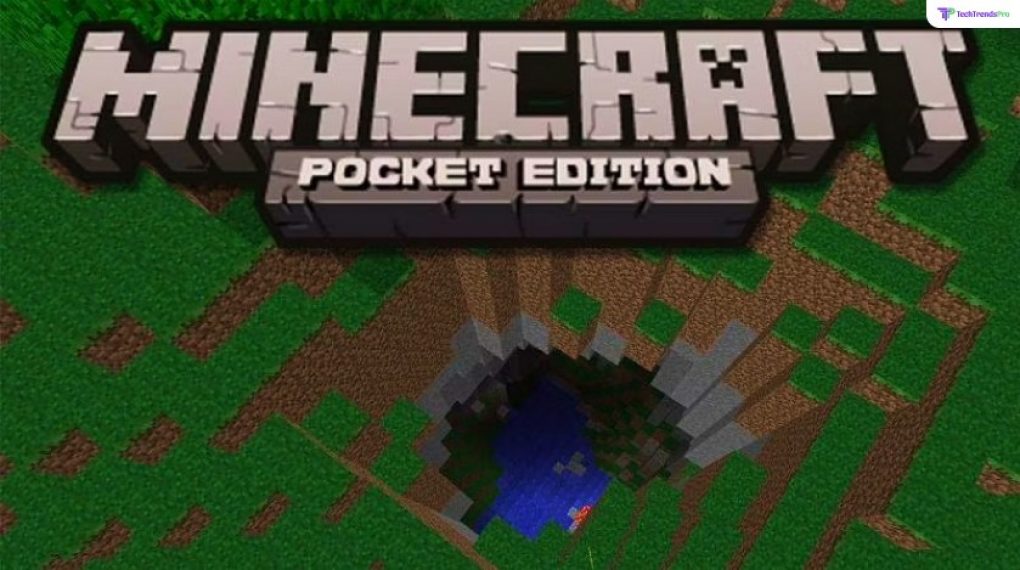 The Pocket Edition is the mobile version of this game that is developed for iPhones and Android smartphones. This is exactly the same as the game's Java Edition, without mods' support. However, it does have support for custom servers. It is one of the best android games of all time.
3. Minecraft Education Edition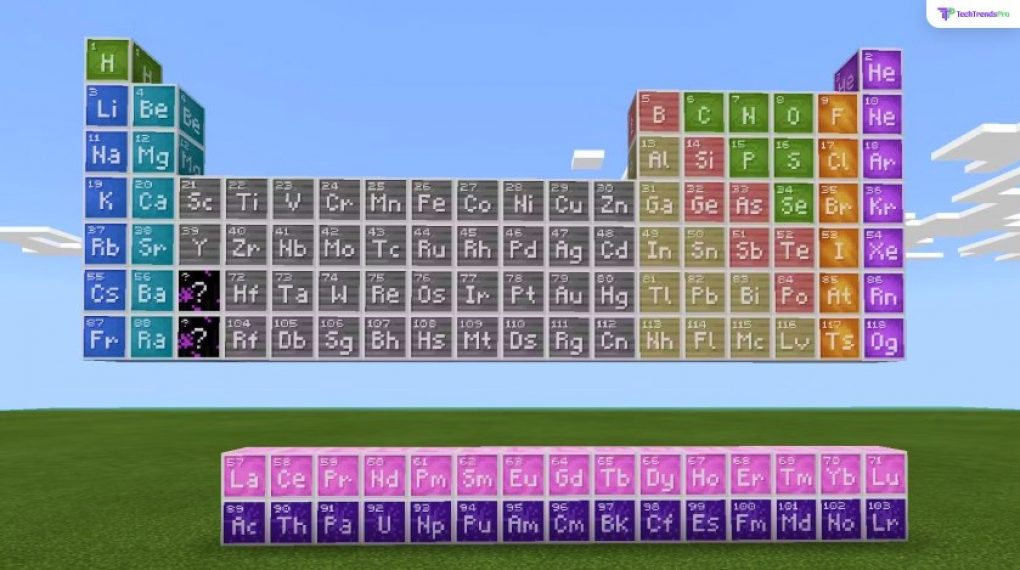 The Minecraft Education Edition is the latest version, released in the year 2020. Aimed at school kids, you can create your custom servers where you can invite 50 players in a single session. This version is made for school kids so that teachers can use this game to help kids build team-building and cooperation skills.
Read more: Top 10 Best VR Games for Android
Minecraft Beginners Tips And Tricks
The best Minecraft tips for beginners that you should know in 2022 are:
1. Know The Various Game Modes
There are various game modes in Minecraft and start playing. They are:
Survival: This is the main game mode to play. Here, you start playing with no equipment in your inventory. You need to break rocks and structures, and cut trees to craft other items from the resources gathered. You can fight against mobs and aim to take down the vicious Minecraft Ender Dragon to complete the map.
Creative: This game mode is for creative gamers who like to build maps. Like a developer mode, you can create your own maps and share them with other players so they can play on them too.
Adventure: Similar to the Survival mode, here you can interact with various buttons and levers. You also have the option of intersecting with villagers, NPCs, and even enemy mobs as well.
Hardcore: This is the same as survival mode, with the map's difficulty amped up to 11. Here, enemies are stronger, and permadeath is enabled so that you do not respawn if you die. Therefore, if you die, you must start from the map's very start.
Spectator: In this mode, you can appear as a ghost and can go or "clip" through walls and objects. This is used in co-op mode where you can spectate other players as a ghost after you die.
2. Learn To Fight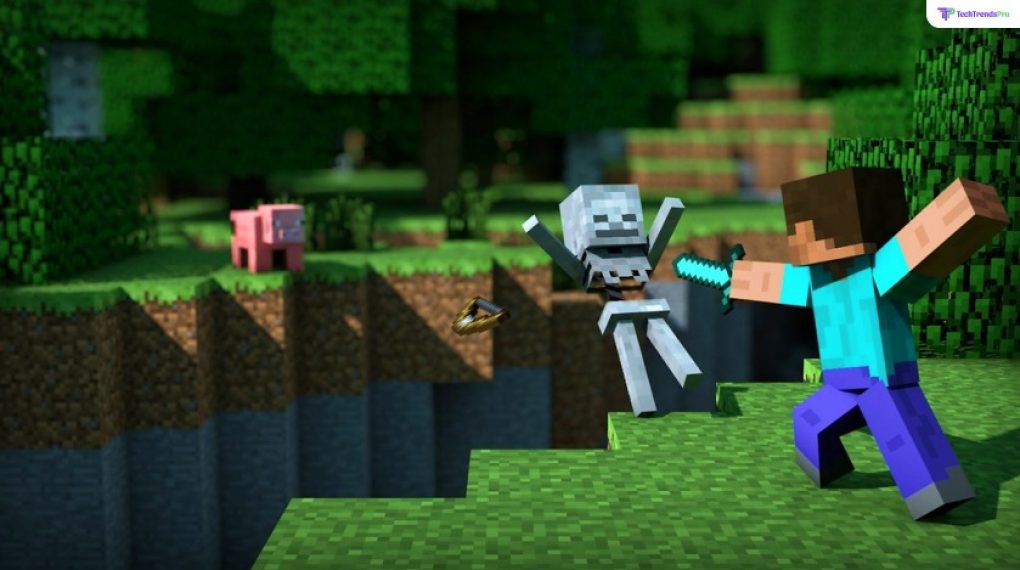 You must learn how to fight in this game to survive the night. To do so, you need to craft yourself some great weapons. There are primarily two types of weapons to choose from – the sword and the shield and the bow and arrow. You can craft these items from various materials like wood, stones, gold, and diamonds.
During combat, you have two options. You can either get up close and personal with enemies or put an arrow in their knees from afar. How you fight is up to you. However, you cannot pull out flashy moves like Genshin Impact here.
Read More: 15 Best Spy Video Games of All Time
3. Make Your Own Bed
Crafting various items and equipment in Minecraft is one of the most repetitive things you are going to do. As a miner, you simply need to chip away at rocks and trees to make new things out of the rubble.
However, one of the first things that you need to make is a warm and comfy bed. This is because night time in this game is pretty dangerous since the undead and other monsters roam around at night. Therefore, sleep peacefully in your home and wait for the sun to shine before heading out.

All you need to craft a Minecraft bed are wood from trees and wool from sheep. This isn't one of the best starting Minecraft tips and tricks.
4. Protect Your House At All Costs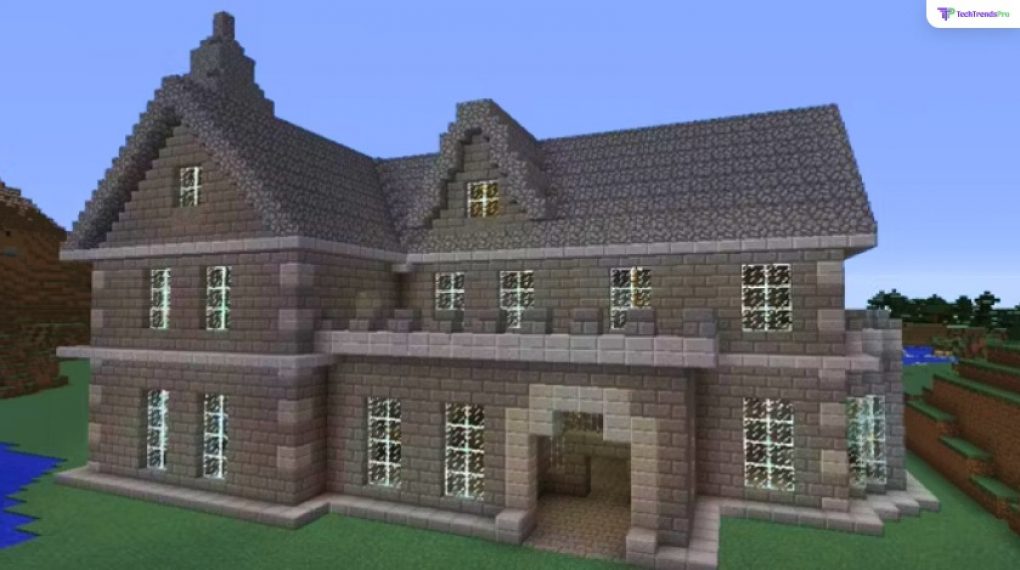 Your house is your best friend because it will shelter you from monsters. However, things can go awry real fast. This is because these monsters thrive in the dark and can attack your house too.
Therefore, use wood to create torches. Then, you need to place them tactically around the exterior of your house. There you go – you have successfully saved your house from being invaded.
5. Build Your Own Not-So Animal Farm
Outside your house, you can create your own Animal Farm. Therefore, start building fences, make trenches in the ground using a shovel, plant seeds in the soil, water them regularly, and there you go. You can now have your own farm right outside your door! You can also keep animals here, providing you with sources for meat and other food products to keep you well fed.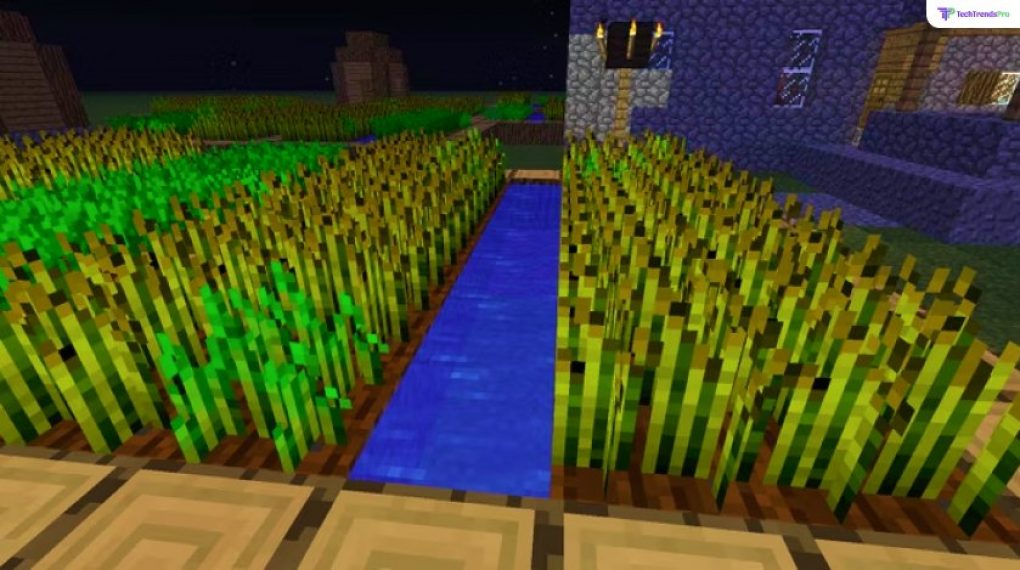 The main crops that you can grow here are:
6. Becoming A MasterChef Is Easy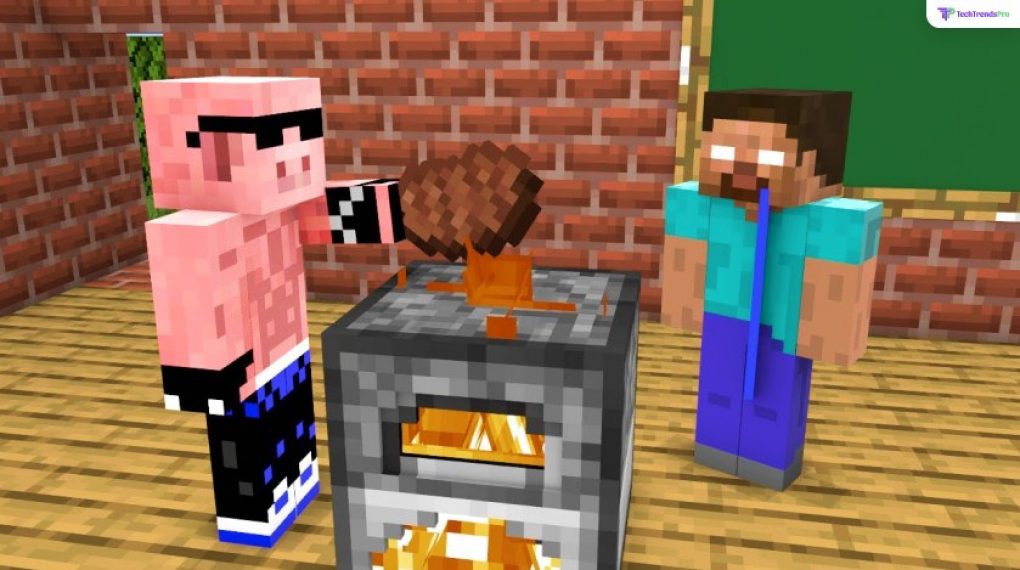 Since you can make your own farm here, no one is stopping you from making your own bacon recipes too. You can create multiple dishes with vegetables grown on your farm, along with animal meat. Therefore start experimenting to come up with dishes that you probably have never tasted your entire life.
Frequently Asked Questions (FAQs):
Q1. When Did Minecraft Come Out?
Ans: Minecraft came out in the year 2011 as its official release. However, its beta versions came out in 2008/2009.
Q2. What Are The Minecraft System Requirements?

Ans: One of the best things about Minecraft is its low system requirements. You can play this on any modern computer you find. You can also play it on your smartphone (the Pocket Edition).
Q3. How Long Does It Take To Beat Minecraft?

Ans: There is no definite answer to this question. This is because you can do anything in this game. Instead of going to slay the Ender Dragon (the final boss), you can take your leisure time to create castles and lots of equipment.
Q4. Is Minecraft Free?
Ans: No, Minecraft is not a free game. You have to purchase the game from its official store, Steam, or from the Epic Game Store for PC.
Conclusion: Chipping Away One Block At A Time
If you want to go on an endless adventure in randomly generated maps to build castles in the sky, you should have finished reading this Minecraft Beginners Guide. The tips that I have provided here helped me do the right things early on when I first started playing this game.
Therefore, I wanted to share this with you all. If you want to read about beginner's guides for other games, write down in the comment which game you would like to read about. Also, don't forget to check Tech Trends Pro for more upcoming gaming and tech content!
Read Also: