Branding is one of the most important tools of any successful business. It should come as no surprise that American brands such as McDonald's and Coca Cola are now as familiar to villagers living in remote parts of the world as to the American urbanite. Additionally, the takeover of online shopping and social media marketing reflects how incredibly receptive younger generations are to brands online.
Experts agree that great companies almost always have great brands. This is largely due to the fact that, while many aspects of a company may fail, its brand functions differently. Brands occupy a special place in human psychology and behavior, often difficult to observe and quantify. What can be observed, however, is that strong brands can only help companies, and in many cases, they can be one of the most important aspects that allow a company to recover from crises.
A large part of branding is the stylistic elements that are associated with a company. As with fashion and architecture, the styles of branding change. For that reason, even strong brands must eventually change. You should ask yourself if this applies to you. Check more here
Should you consider rebranding your company?
The following ideas should help you evaluate the current standing of your brand, and whether or not the time has come to change things up:
Should you rebrand right now
1. Compare your brand to your competition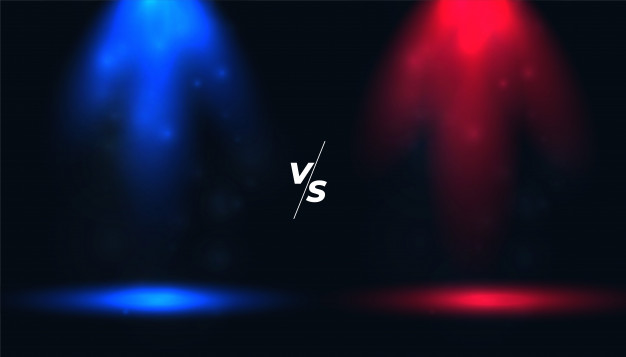 All of your brandings should reflect the fact that you are a unique force in your industry. Branding is one of the most important ways to portray your company. You should be constantly asking yourself: "Does my brand help distinguish me in my market?". The first interaction that consumers have with companies is either through their brand or their product, which is why it is so important to have both branding and products in line with one another. You should especially consider rebranding if your company basically looks the same as the companies it is compared to. Doing so would be a high-impact way to stand above your competitors.
2. If your audience has changed, your brand may need to change
If you have moved your company into a new market, or are targeting a new audience, your brand is likely to need some additional attention, if not a complete makeover. Whenever the group you are targeting changes, your brand will need to be adjusted to suit them accordingly. As time passes, markets change radically. Consumers evolve into new interests, habits, and values. A company that intends to be adaptive and receptive to market conditions will need to be able to adapt its brand, when necessary. Even though your brand may have worked very well for you in the past, it is important to remember that things change, and even some of the most successful companies have struggled with adapting. Don't fall into that trap!
3. Consider if you have outgrown your brand-
Regardless of how well your brand has worked in the past, it is always possible that now is the time to make a change. As we all know, the diffusion of smart technology and social media in our culture has shifted the dynamic of how audiences interact with brands. Since a brand is a large part of how a company publicizes itself, it is a major factor in how people perceive products (regardless of the product, itself). As with any creative field, branding norms change constantly. It is important to note that trends can vary greatly between industries, so be sure to consider your industry as you evaluate your brand needs. If things simply look outdated, it may be time to rebrand. Design and branding experts like Summation Design can help you evaluate your current look and feel, and advise on whether a quick refresh or full rebranding is necessary.
4. You may need to build a stronger "brand equity"
Building stronger brand equity means improving your brand's value as perceived by the social environment that it exists in (and depends on). Brand equity does not consider the effectiveness of your product or management­–only how your brand is independently perceived by the public. Well established companies often consider the familiarity and repute of their brand as essential and valuable, which means that, while they may change things, they always stay close to what they are known for. This is how they keep things fresh, relevant, and new without compromising their strong brand equity. One way that companies accomplish this is by maintaining familiar elements of older branding, such as shapes, colors, and ideas, but redeveloping how these elements are presented. Companies with weak brand equity may need to rebrand, while companies with very strong brand equity typically pursue a brand refresh.
5. Be sure to cultivate a brand you can be proud of
It goes without saying that you should be proud of your brand. A cohesive brand depends on the concise, transparent, attractive synthesis of its elements. This should be the basis of your brand strategy. One of the most important ways your brand can maximize the potential of your company is by increasing the solidarity and the sense of pride that associates and employees have for their workplaces. Your colleagues should be happy to have their name next to your brand on a business card, just as they should also be happy to drive your vehicles or deliver your products.
6. Rebrand after an acquisition or merge
One of the most important things to consider after your company engages with another in an acquisition or merge is branding. From a merger's perspective, branding is a unique piece of capital that can be hard to value. Therefore, it is important to carefully consider how rebranding might come into play. Depending on details, a merger between two companies can benefit from a synthesis of both brands or an absorption of one brand into another. To decide how to proceed, carefully consider the value that your brand might present to a new concept or vice versa. Ideally, a company becomes a better, newer force after a merger. This means combining the unique, valuable elements of both brands into one new brand that will be well-received.
7. Use a rebrand to improve reputation and increase revenue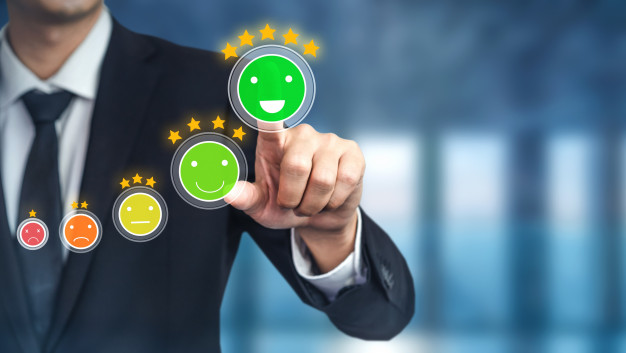 As dollar value decreases and/or product quality increases, so too must prices. However, price increases can be difficult to sell. While your audience could be familiar with the face of your company, they won't be seeing all of the intricacies of your operation. Ultimately, all they might notice is a higher price. This is why rebranding can be such a powerful tool; though they might notice the higher price, they will also certainly notice the fact that you have actively invested in the way your company is presented. All of a sudden, the elevated price becomes easier to sell and buy into. Additionally, a refined brand can directly lead to increased gross sales and heightened clout in your market.
When all is said and done, your company's situation is truly unique
There is always a possibility that these concepts are a lot to consider all at once, not to mention that they may not apply to you explicitly. Even so, these topics are effective ways to measure how much your brand may or may not be helping your company. Even when your brand is working perfectly, you should be thinking about it in every decision you make. Ask yourself if a new product is in line with the story the brand tells or if your new marketing strategy will suit the vision reflected in your branding. This brand-based approach can be what sets you up for success and distinguishes you from your environment, as reflected by so many successful companies. The field of branding is constantly growing and improving, which is why you should always consider consulting with an established branding agency before making changes to your brand. Even though the ideas in this article are a fantastic place to start, an expert will be an indispensable asset in the pursuit of the perfect brand for your goals.
Read Also: